More Than 1,100 Migrants Intercepted Off Italy In 48 Hours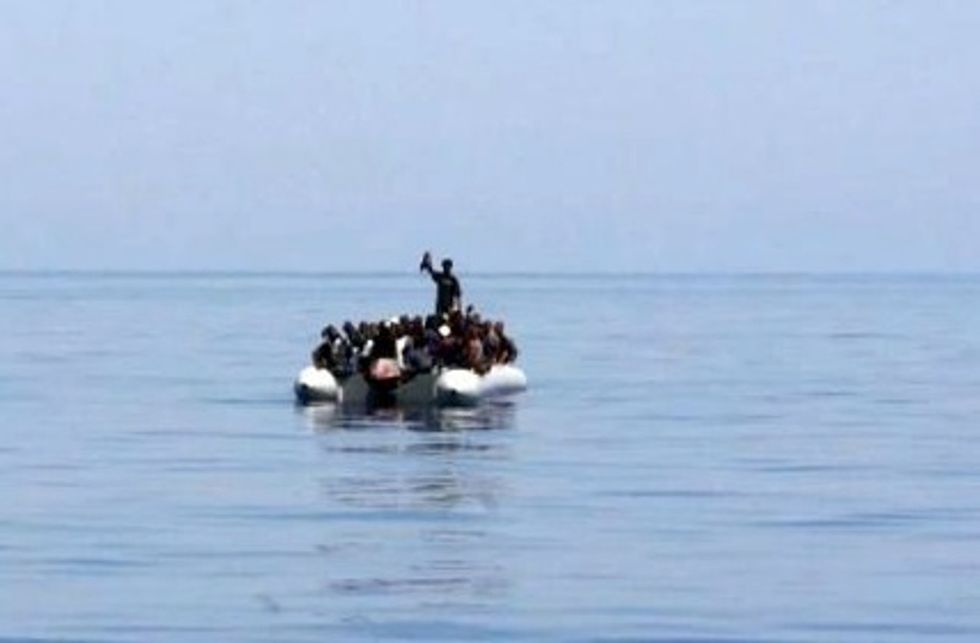 ROME — The Italian navy said Tuesday that it picked up 1,149 migrants in the southern Mediterranean over the previous 48 hours, as Rome issued a fresh appeal for more help from the European Union.
Italian patrol boats intercepted 828 people on Sunday and 321 on Monday, a statement said. Two migrants were arrested after being rescued because they resisted attempts to be identified by on-board police, it added.
In an interview with Il Messaggero newspaper, Interior Minister Angelino Alfano said Italy could not "sustain for long" its sea patrol mission without EU assistance.
He called on the bloc to move the seat of its border agency Frontex from Poland to Italy, and said incoming migrants who are granted asylum should be allowed to move to other EU countries, rather than be confined to Italy.
Rome launched its sea patrols in October in the wake of two major shipwrecks — one off Lampedusa, Italy's southernmost point, another in Maltese waters — in which at least 400 people died. They cost $12.5 million a month.
Right-wing opposition parties have called on the government to suspend them, arguing that they encourage irregular migration by reducing the risk of sea crossings. Since January 1, sea patrols have rescued about 22,000 migrants.
Photo Via AFP