15 Hurt After Reported New York City Explosion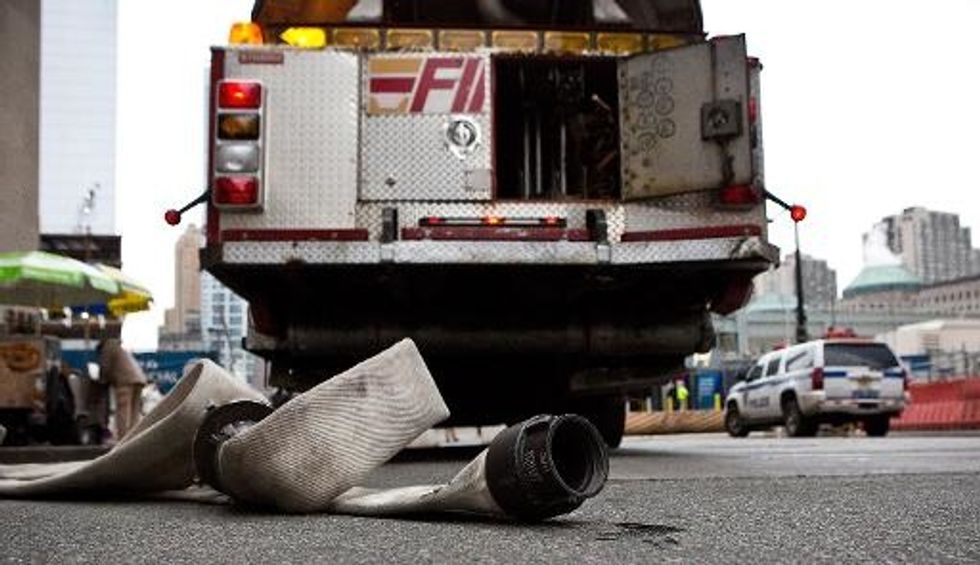 By William Murphy, Newsday
NEW YORK — Firefighters were pouring water onto billowing smoke in East Harlem on Wednesday morning after a reported explosion and possible building collapse that injured about 15 people, officials said.
A Harlem Hospital spokesman said there was one patient so far in a "condition reported as serious trauma."
"We are expecting more" patients, spokesman Lamarr Nelson said.
The incident in the area of 116th Street and Park Avenue was reported at 9:31 a.m. and the first firefighting units were on scene at 9:33 a.m., a Fire Department spokeswoman said. She said it was being handled as a fifth alarm by late morning, meaning there were about 44 units and about 198 firefighters on the scene.
The NYPD dispatched its bomb squad and Emergency Services Unit, and the federal Joint Terrorism Task Force was there as per usual protocol, officials said.
Jess Perez, 24, who lives just a few blocks away, said she felt her building shake badly, so her first thought was that something had happened to it.
"I came right out of my building," Perez said. "I knew it was something big."
Perez saw other people who also streamed onto the street, wondering what had happened.
"Suddenly I see people running," she said. "I could see thick orange flames on top of the roof."
A Con Edison spokesman said utility crews were out on the scene but they had no immediate word on what had happened.
Metro-North Railroad trains run on elevated track along Park Avenue at that point, and the MTA said service on the New Haven and Harlem lines into and out of Grand Central Terminal was temporarily delayed until further notice "due to police activity."
AFP Photo/Andrew Burton