More Than 150,000 Killed In Syria Conflict: NGO
@AFP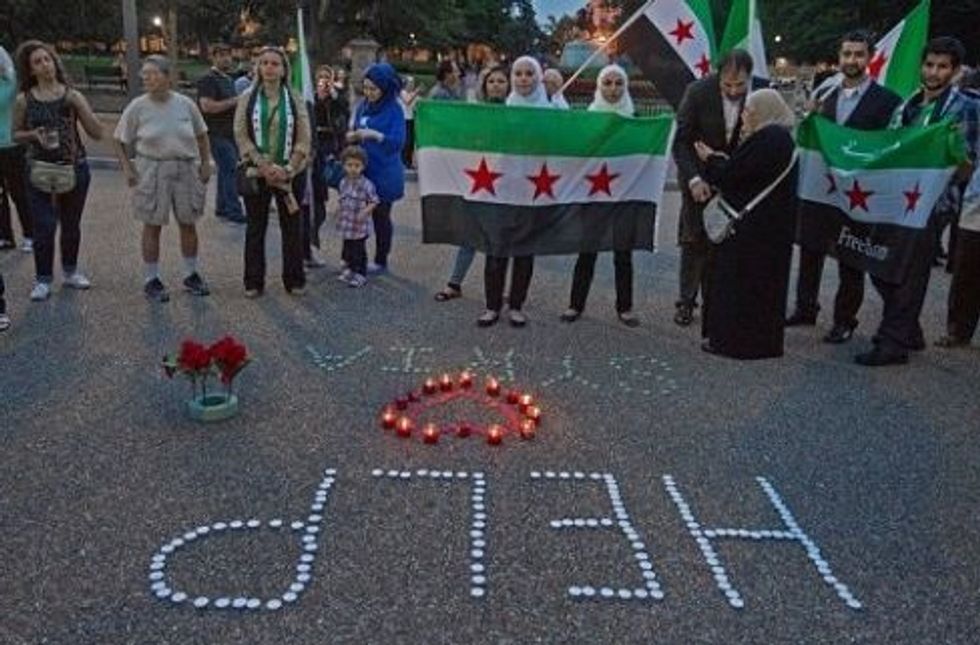 Beirut (AFP) — More than 150,000 people have been killed in Syria since the conflict began in March 2011, a monitoring group said in a new toll released on Tuesday.
The Syrian Observatory for Human Rights said it had documented the deaths of 150,344 people, 51,212 of them civilians, including nearly 7,985 children.
The group said 37,781 members of the armed opposition had been killed in the fighting, including jihadists from the Islamic State of Iraq and the Levant, and Al-Qaeda affiliate Al-Nusra Front.
A total of 58,480 regime forces, including more than 35,000 soldiers had also been killed.
Among those killed fighting on the government side were 364 members of Lebanon's Shiite Hezbollah movement, the Observatory added.
Another 2,871 people were recorded as having died but their identities remained unknown, the group said.
The conflict in Syria began in March 2011 with peaceful anti-government demonstrations, inspired by similar movements elsewhere in the region.
After a regime crackdown that saw protesters killed, part of the opposition took up arms and the conflict spiraled into civil war.
AFP Photo/Paul J. Richards