18 Killed In Syria Blasts Include 11 Children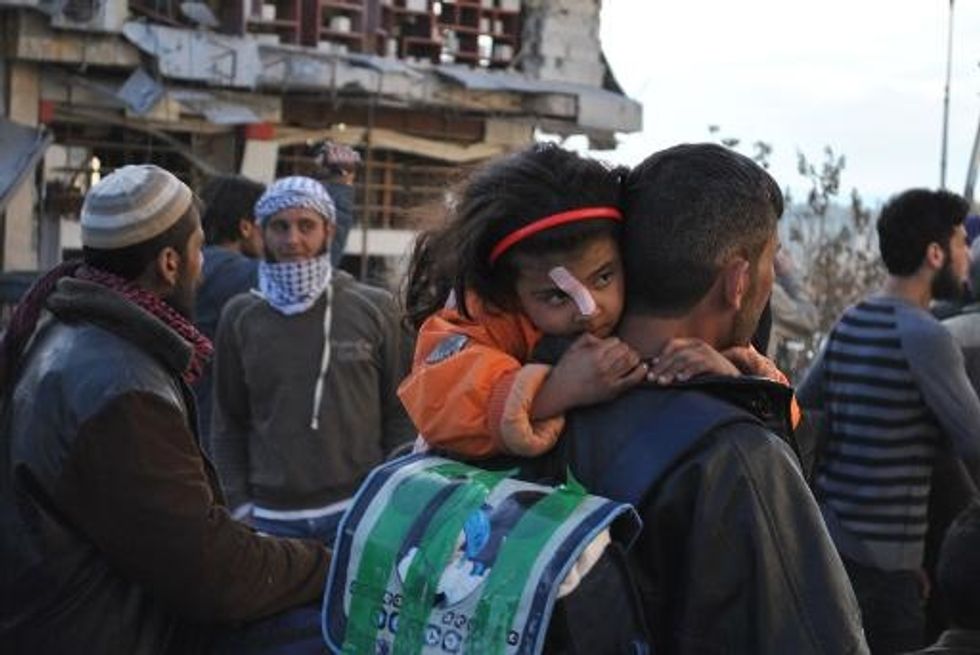 By Patrick J. McDonnell, Los Angeles Times
BEIRUT — A pair of car bombs in Syria's central Hama province killed 18 people, including 11 children, the state media reported Friday.
The bombings were the latest in a series of attacks by both sides that have caused escalating numbers of civilian casualties.
The recent attacks fit a pattern that has become familiar after more than three years of conflict in Syria.
Rebels fighting to oust the government of President Bashar Assad use car bombs and mortars to target areas under government control. Government forces, meantime, use aerial bombardment and artillery to strike rebel-held zones in the northern city of Aleppo and elsewhere.
A pro-opposition monitoring group reported at least 15 dead in the two car bombings in Hama province, the Associated Press reported.
Most of the casualties were in the town of Jidreen, west of Hama, the provincial capital, Syrian state media said. A suicide bomber detonated a booby-trapped car in Jidreen, killing 17, including 11 children, and injuring 50 others, the Syrian press reported. The other car bomb attack took place in al-Hmairi, west of the provincial capital, killing one and injuring others, the official news agency said.
State media showed photographs of bloodied, bandaged survivors, including children, receiving treatment in hospital beds.
No one took immediate responsibility for the car bomb attacks. Rebels linked to Al Qaeda have claimed responsibility for past car bombings in government-controlled districts.
The government blamed "terrorists" for the car bomb strikes, using the official term for anti-government rebels.
AFP Photo