18 People Hurt, 2 Firefighters Killed In Boston 9-Alarm Fire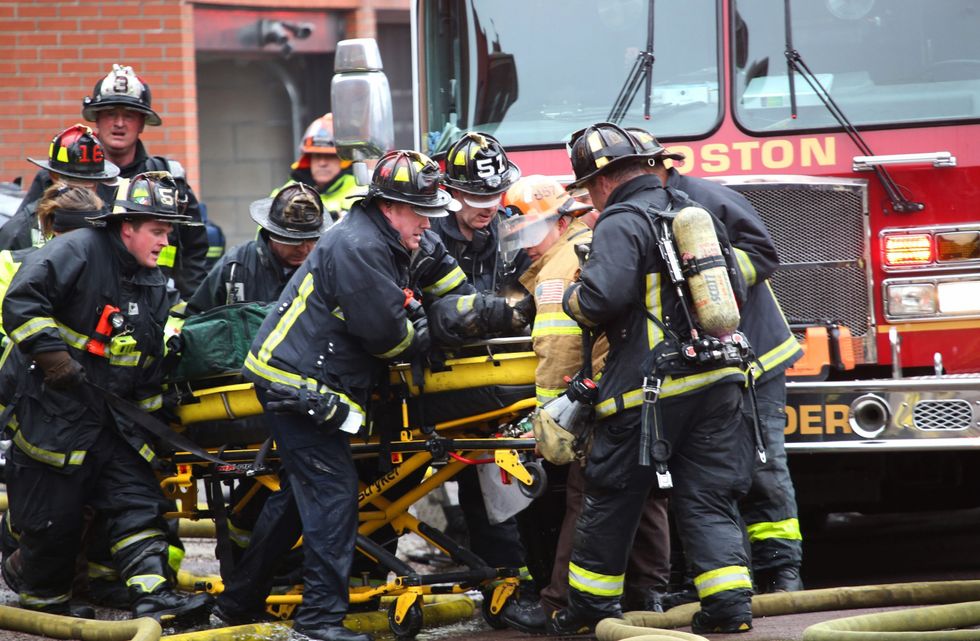 By Matt Pearce, Los Angeles Times
Two Boston firefighters died and 18 other people were hospitalized after a nine-alarm fire tore through a brownstone building in Boston's Back Bay neighborhood Wednesday, officials said.
"A sad day in Boston," tweeted Boston City Council member Josh Zakim, who represents the Back Bay neighborhood and who confirmed the deaths to The Associated Press.
Several local media outlets also reported the deaths, citing unidentifed sources. A spokesman for the Boston Fire Department could not be reached for comment, and a Boston Police Department spokesman declined to comment on the reports.
The fire began in the basement of a four-story Beacon Street brownstone before spreading upward and growing into a nine-alarm blaze, the fire department said on its official Twitter account.
That account tweeted several dramatic photos of firefighters battling the blaze before going into a long silence.
Emergency radio traffic painted fragments of a dramatic scene at the building, with one emergency official telling responders, "All companies out of the building, now!"
A male responder radioed, "I'm at zero. Getting hot down here!" with another adding, "I'm running out of water, I'm running out of water."
A female voice, apparently a dispatcher, told another official, "They say they don't have any water, it's getting hot in there … They're in the basement heading toward the front of the building."
Sam Wallace, president of the Neighborhood Association of the Back Bay, told the Boston Globe that he saw people "running out of the building screaming" as well as several soot-faced firefighters being placed into ambulances.
Nicolaus Czarnecki/METRO Boston/Zuma Press/MCT