19 Dead In Tunisia Museum Siege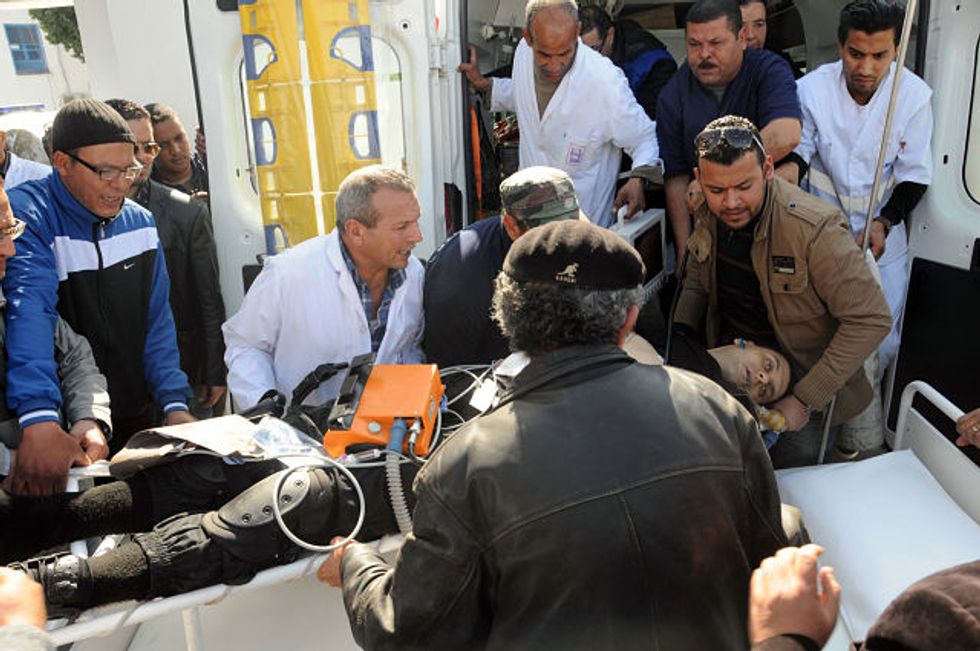 By Tarak Guizani and Pol O Gradaigh, dpa (TNS)
TUNIS, Tunisia — An attack by gunmen at a museum in Tunis on Wednesday killed 19 people, including 17 foreign tourists.
Armed men dressed in military uniforms opened fire on tourists outside the Bardo museum in the Tunisian capital, Prime Minister Habib Essid said.
The gunmen then followed fleeing tourists inside the museum building, holding several of them hostage.
Security forces ended the siege, killing two of the attackers, while two or three escaped the scene and were being sought, Essid told a press conference.
The victims included German, Italian, Polish and Spanish tourists, Essid said. Another 22 tourists and two Tunisians were injured.
The Bardo museum, one of Tunis' main tourist attractions, has a rich collection of archaeological finds. It includes remains from the famed city of Carthage, destroyed by the Romans in the second century BC.
The museum shares an entrance with the country's parliament, which was in session at the time of the attack. Lawmakers were evacuated by security forces.
Television pictures showed people running for shelter behind police lines, while photographs distributed on social media showed tourists apparently sitting against walls inside the museum.
Italians injured in the attack were believed to have been touring the city after stopping over in the Tunisian capital during a cruise ship holiday.
Italian cruise ship operator Costa Crociere said one of its vessels docked in Tunis on Wednesday with 3,161 passengers. The company said all were asked to return immediately aboard following news of the attack.
Essid called for citizens to work with the security forces. "The war against terror is a long term war," he warned.
President Beji Caid Essibsi, visiting the injured in the city's Charles De Gaulle hospital, said the atrocity was "a disaster that has befallen Tunisia."
"We must start a general mobilization and completely finish off the terrorists," Essibsi said.
Speaking while the siege was continuing, French Prime Minister Manuel Valls strongly condemned the attack and hostage taking, and said the Foreign Ministry had placed its crisis center on full alert.
"This new attack cruelly illustrates, unfortunately, the threats we are confronted with in Europe, in the Mediterranean and the world," Valls said during a visit to Brussels.
The attack is the deadliest to have taken place in the usually peaceful capital since the 2010-11 revolution against dictator Zine Abidine Ben Ali.
Tunisia has a significant jihadist presence, but most clashes between militants and security forces have taken place in the mountainous west of the country near the Algerian border.
An attack by militants near the border killed four National Guardsmen last month.
Despite its population of about 11 million, Tunisia was last year estimated to have provided the largest single contingent of foreign jihadists in the Syrian civil war.
Prime Minister Habib Essid, who took office last month, has said that dealing with terrorism is one of his government's top priorities.
PhotO: An attack by gunmen at the National Bardo Museum in Tunis, Tunisia, killed 19 people — 17 tourists and two Tunisians — on Wednesday, March 18, 2015. (Chokri Mahjoub/Zuma Press/TNS)