2016 Golden Globes Nominations Blur The Boundaries Among Genres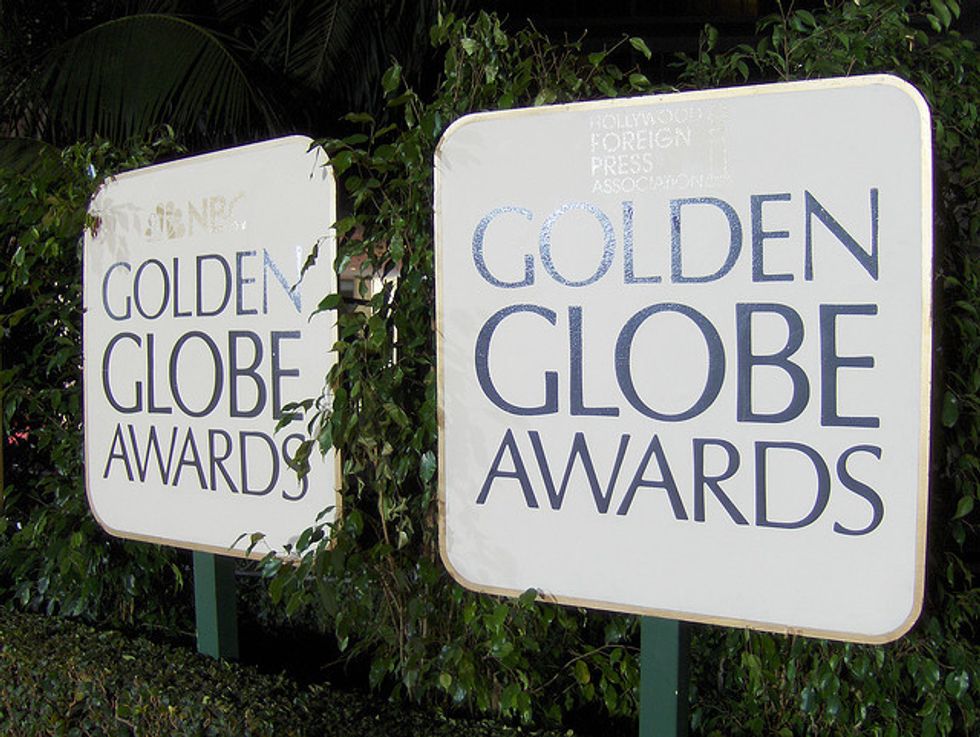 By Josh Rottenberg, Los Angeles Times (TNS)
When it comes to comedy, there is the kind of funny that makes you go "ha!," and there's the kind of funny that makes you go "huh?"
This year's roster of Golden Globe nominees in the comedy or musical category encompasses both definitions. It's reflective of the distinctive identity of the Globes themselves — the only major award that separates drama and comedy — and the complicated nature of some of today's movie comedies from filmmakers such as the Coen brothers and Wes Anderson.
Among the major Hollywood awards shows, the Globes have the biggest tent, taking in traditional Oscar fare — which has increasingly come to mean smaller, darker independent fare — and the kind of populist movies that the Motion Picture Academy generally overlooks, as well as a few outliers that may not have been on anyone's radar. This year is no exception, especially in the comedy or musical category.
Alongside two broad crowd-pleasing movies clearly aimed almost entirely at getting laughs — Melissa McCarthy's Spy and the raunchy Amy Schumer rom-com Trainwreck — are three films that, to varying degrees, stretch the definition of what might be considered a comedy: Joy, The Big Short and The Martian.
All have comedic elements, but none is what you'd call a nonstop laugh riot, nor are they designed to be. Two of the films — David O. Russell's Joy and Adam McKay's The Big Short — can be seen as commentaries on the corruption and depletion of the American economy — while Ridley Scott's The Martian is a sci-fi adventure in which the fate of Matt Damon's stranded astronaut is at stake.
The films in the drama category are for the most part more traditional award season bait — Carol, The Revenant, Room and Spotlight — although the fifth nominee, Mad Max: Fury Road, is the kind of high-octane action flick rarely acknowledged this time of year.
Whatever the Globes may lack in predictive power for the Academy Awards (as can't be repeated too often, Globes nominations are made by a small group of members of the Hollywood Foreign Press Association, not film industry professionals), they frequently make up for in their surprising array of nominations, and a Globes win can imbue a film with a sense of momentum as the awards season rolls on.
That's especially relevant for The Big Short, which has solidified its standing as an Oscar force to be reckoned with in recent weeks, with a slew of nominations and critics awards. It was directed by one of the industry's most successful comedy filmmakers, McKay, who also brought us Anchorman and Talladega Nights.
But the film's subject matter — the 2008 financial crisis — couldn't be more serious, and alongside many moments of darkly hued comedy, the film delivers a sobering look at the greed and corruption that led to the brink of an economic doomsday.
McKay told The Times recently that he had been looking for years for an opportunity to push beyond the traditional boundaries of comedy.
"The studios like certainty, so I'm a comedy guy and they'll let me make any comedies I want," he said. "But there was a little bit of resistance on different types of projects. I just love movies. I've always admired Danny Boyle — the way he's able to jump genres at will."
The inclusion of Scott's The Martian raised eyebrows among many who felt that calling the film about an astronaut fighting for survival alone on Mars a comedy bordered on category fraud.
"A comedy's a film whose #1 goal is to make people laugh," Spy director Paul Feig tweeted in response. "If that wasn't the filmmakers' top goal, it's not a comedy."
For his part, Damon said in an interview last fall that comedy was an essential ingredient of the film from the start, as his character, Mark Watney, uses his wry sense of humor to keep his desperation at bay.
"That was one of the things Ridley and I talked about in our first meeting: How do you hold on to the terror and danger and the enormity of what the stakes are for this person and also retain the humor?" Damon said.
The fact is, the Globes' nominations may simply be reflecting the fact that, both in film and on television, once-rigid genre distinctions are blurring more than ever — something McKay, for one, is happy to see.
"I don't think genres are as restrictive as they used to be," he said. "I'd like to keep not obeying the genre so much. The movie I always think about is Something Wild. That had a shocking tone shift halfway through, but it worked."
The broad spectrum of films nominated by the HFPA is best reflected in the directing category. Five filmmakers who made vastly different movies — including George Miller's gonzo action film Mad Max: Fury Road, Alejandro Inarritu's western The Revenant and Todd Haynes' period romance Carol — will face off.
But while Tom McCarthy's ensemble drama Spotlight is among the few certified Oscar front-runners, some are predicting the HFPA may give the award to Ridley Scott in part to recognize his entire career.
The acting categories will see Hollywood veterans such as Lily Tomlin, Al Pacino and Jane Fonda face off against relative newcomers such as Schumer, Paul Dano and Alicia Vikander. In a nomination that surely struck a nostalgic chord with older moviegoers, Sylvester Stallone proved a Globes contender for supporting actor in a drama for his understated performance as Rocky Balboa in Creed — 39 years after his last Globes nod for the original Rocky.
"I remember reading that Eugene O'Neill's father (actor James O'Neill) played the Count of Monte Cristo for 30 years — and I'm past that," Stallone told The Times of his history playing the perennial underdog boxer. "It's the one character I actually wanted to follow in perpetuity until maybe his final demise. There's just something about this journey."
Now that that journey has taken Stallone to the Globes, could it soon take him all the way to the Hollywood title fight that is the Oscars? Stallone laughed off the prospect.
"My God," he said, shaking his head. "Listen, I've been more than blessed with my share of good fortune."
©2016 Los Angeles Times. Distributed by Tribune Content Agency, LLC.
Photo: Joe Shlabotnik via Flickr