GOP Senator Hyped Silly 'Secret Society' FBI Conspiracy — Based On Joke Text
@FAWFULFAN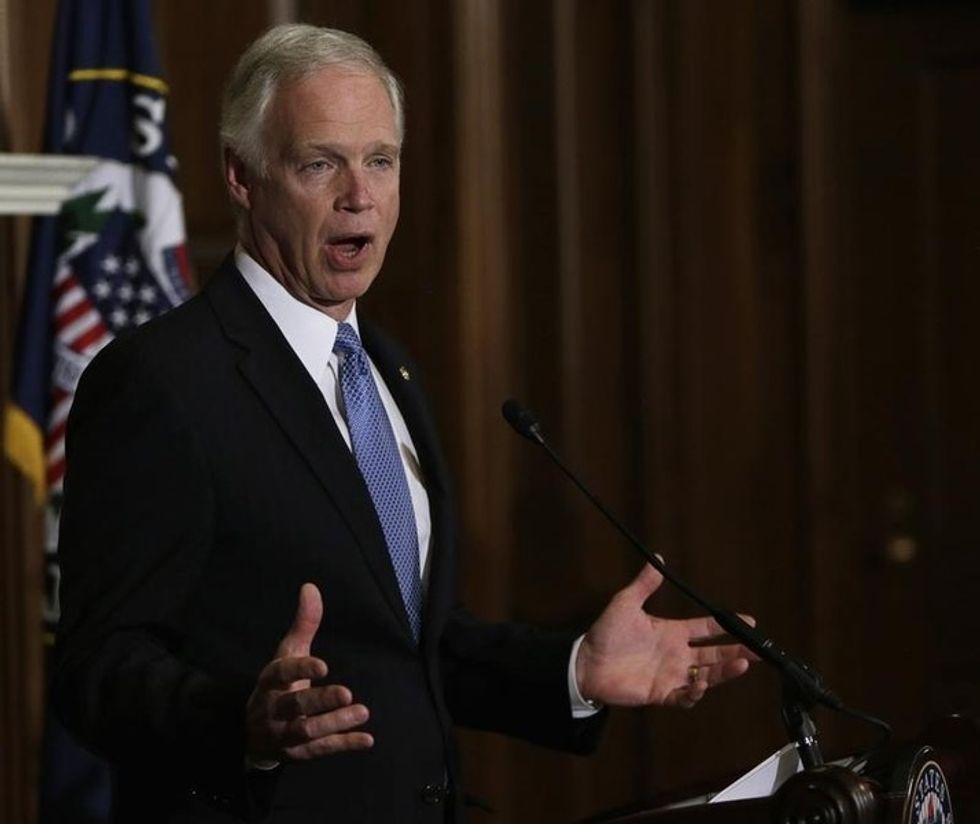 Republicans are desperate to derail the Russia investigation with FBI conspiracy theories about the text message correspondence between bureau officials Peter Strzok and Lisa Page.
The two officials privately trashed Donald Trump during the Clinton server investigation, but also several other politicians on both sides of the aisle. As far as Republicans are concerned, this is a scandal that proves liberal bias at the FBI, brings down special counsel Robert Mueller, and discredits the entire federal investigative organization, even though it patently does none of those things.
But  Sen. Ron Johnson (R-WI) went even further.
Appearing Tuesday on Fox News, Johnson, who sits on the Homeland Security and Governmental Affairs Committee, claimed the Strzok and Page text messages prove there was "a group that was holding secret meetings off-site," and reflected "corruption, more than bias."
He reiterated this claim on Wednesday morning, saying "I have heard, you know, from somebody who has talked to our committee, that there — there is a group of individuals in the FBI that was holding secret, off-site meetings. And you know, again, that Strzok and Page calling it a certain term, I'm just saying, off-site meetings."
 The only problem? Johnson's source is a text message that was clearly tongue-in-cheek.
The entirety of the message, from Lisa Page, states, "Are you going to give out your calendars? Seems kind of depressing. Maybe it should just be the first meeting of the secret society."
Any reasonable interpretation of this would be that it was a cheesy joke, not a boast of a sinister underground organization of turncoat FBI agents trying to bring down Trump.
But Johnson is hardly the first one to the party. Reps. Trey Gowdy and John Ratcliffe have also pushed the idea that Page's clearly facetious remark represents something sinister, and the hosts at Fox and Friends breathlessly piled on. 
This whole episode should be a cautionary tale to any government officials: Do not ever tell a joke in the office, or someday you may find yourself becoming the punchline of a farcical GOP investigation.
Matthew Chapman is a video game designer and science fiction author from Texas. He can be found on Twitter @fawfulfan.
PHOTO: Senator Ron Johnson (R-WI) speaks during a news conference on Capitol Hill in Washington January 6, 2014. REUTERS/Gary Cameron