Rep. Gowdy: Intelligence Committee Report Did Not Vindicate Trump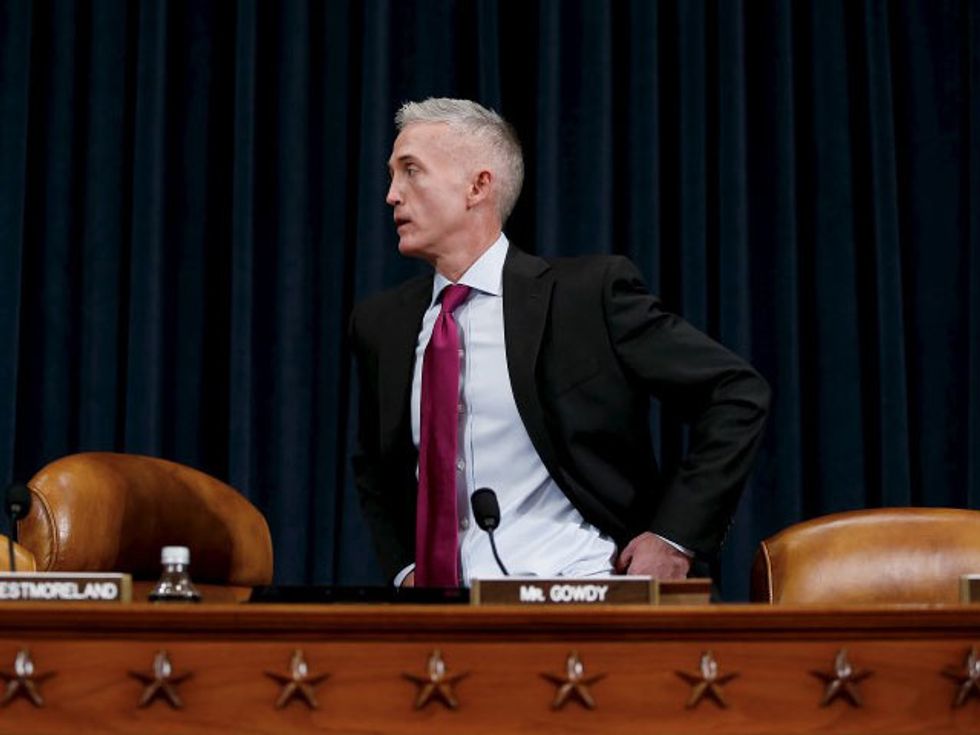 Reprinted with permission from Shareblue.com.
Trump seized on the Republican House Intelligence Committee's sham report last week to once again push his "no collusion" talking point. But South Carolina Rep. Trey Gowdy, a prominent member of that committee, shot the argument down Sunday morning.
On CBS News' Face the Nation, host Margaret Brennan pointed out that Gowdy's committee did not interview Michael Flynn, among others. And she asked about Trump's interpretation of the committee's findings.
"The president, when he looks at your report, feels vindicated," Brennan said. "Are you saying he should not?"
Gowdy is as rabid an attack dog as Republicans have. Yet his response was drastically different from Trump's vehement line.
"I will be careful how I phrase this," Gowdy said. "No report — the best we can do is say what we learned. I can't say what's in the universe of witnesses we have not talked to. And I have always maintained I am awaiting the Mueller investigation. They get to use a grand jury. They have investigative tools that we don't have."
He continued by pointing out that "executive branch investigations are just better than congressional ones." And he added that he simply "can't speak to" whether or not evidence of collusion exists.
Trump has indeed used the committee's final report to falsely claim vindication. "House Intelligence Committee rules that there was NO COLLUSION between the Trump Campaign and Russia," he tweeted.
But even that sham report, which was put out only by the Republicans on the committee, made no such "ruling." It simply stated that the committee had "found no evidence" of collusion between the Trump campaign and the Russian government.
And Gowdy's statement actually echoes what Democrats on the committee have been saying. Republicans' insistence they found no evidence of collusion is meaningless because they did not subpoena witnesses and documents that would have been relevant to the subject.
Trump can repeat the lie that there was "no collusion" as often as he likes. But that will not make it true — not even for a Republican zealot like Trey Gowdy.
IMAGE: Rep. Trey Gowdy (R-SC) arrives before Democratic presidential candidate Hillary Clinton is set to testify before his House Select Committee on Benghazi about the attack on a U.S. diplomatic mission in Benghazi, Libya, on Capitol Hill in Washington, October 22, 2015. REUTERS/Jonathan Ernst