In SNL Cold Open, Kate McKinnon Channels 'Jacked Up' Warren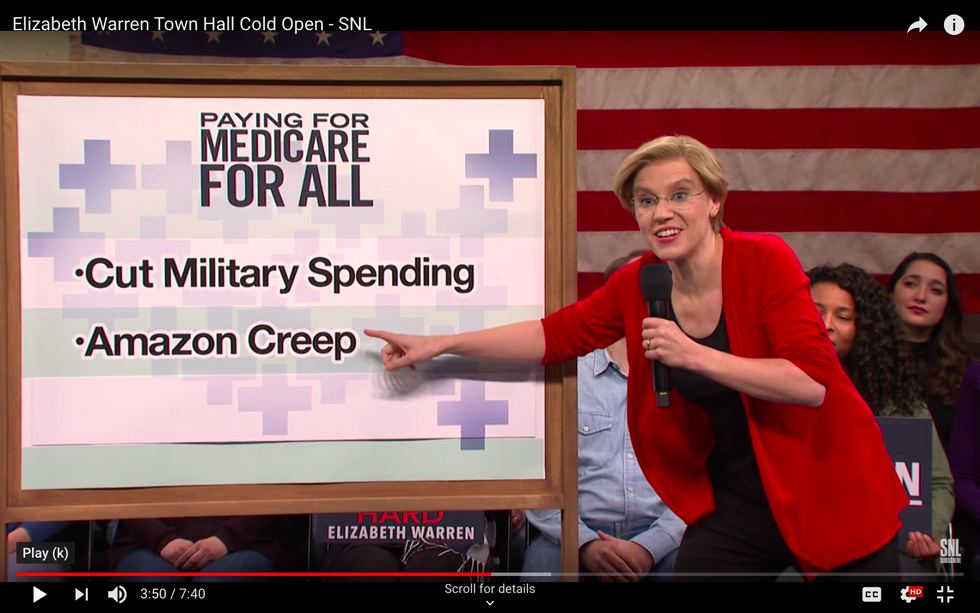 This week's SNL cold open features Elizabeth Warren, breakout primary star, with the madly talented Kate McKinnon practically channeling the Democrat's persona. She's almost too much, strutting and bouncing on an Iowa campaign stage, "jacked up and ready to pipe off. She calls herself a "badass" and sardonically sympathizes with poor Beto O'Rourke: "Tell me how my dust tastes."
The SNL Warren not only has a plan for health care, but a sassy retort to her critics:
"When Bernie was talking Medicare For All, everybody was like, oh, cool. And then they turned to me and said, 'Fix it mom.' And I'll do it because that's what moms do. With Dad, you eat birthday cake for breakfast and then go to Six Flags. And then I hold your hand while you throw up in my purse."
For McKinnon fans — and we are legion — here is joy.
Click and cackle, along with the Massachusetts senator.