3 Armed Men Rob Scotty McCreery, Friends At Apartment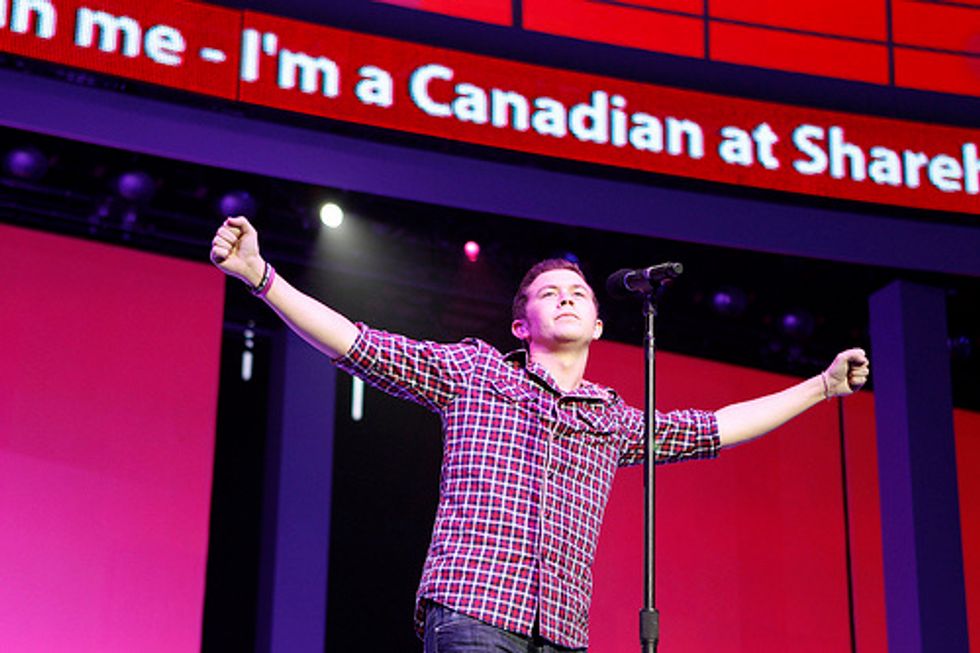 The News & Observer (Raleigh, N.C.)
RALEIGH, N.C. — Three armed men robbed country singer Scotty McCreery and some friends in an apartment in the southern part of the city early Monday, police said.
No one was hurt when the trio entered the apartment and took wallets and electronics, Raleigh police spokesman Jim Sughrue said.
McCreery, a Garner, North Carolina, native who was the winner of the 2011 American Idol competition, posted a statement on his Twitter feed Monday afternoon.
"Yes, it was definitely a very scary night. Luckily my friends and I are safe and the Raleigh PD is on the case," McCreery said. "I will share more when the time is right, but as of now we do not want to do or say anything that could hinder the investigation.
"Thanks to everyone for the prayers and support. A huge thank you to the Raleigh PD for their quick response and hard work in solving this case."
The robbery took place about 1:45 a.m. A resident of the apartment who was trying to sleep in a bedroom called 911 to report the incident. He said the three men were armed with two pistols and an assault rifle and told everyone to get down on the floor.
"They took everything they had," the caller said on a recording of the call released Monday afternoon. The caller's name was not released.
McCreery was visiting a friend at the apartment.
McCreery, a sophomore at North Carolina State University, went on from Idol to win best new artist awards from the Academy of Country Music and the American Country Awards. He released his third CD, "See You Tonight," last fall.
Photo: Walmart Corporate via Flickr