Three In Custody In Fatal Shooting Of Gary Police Officer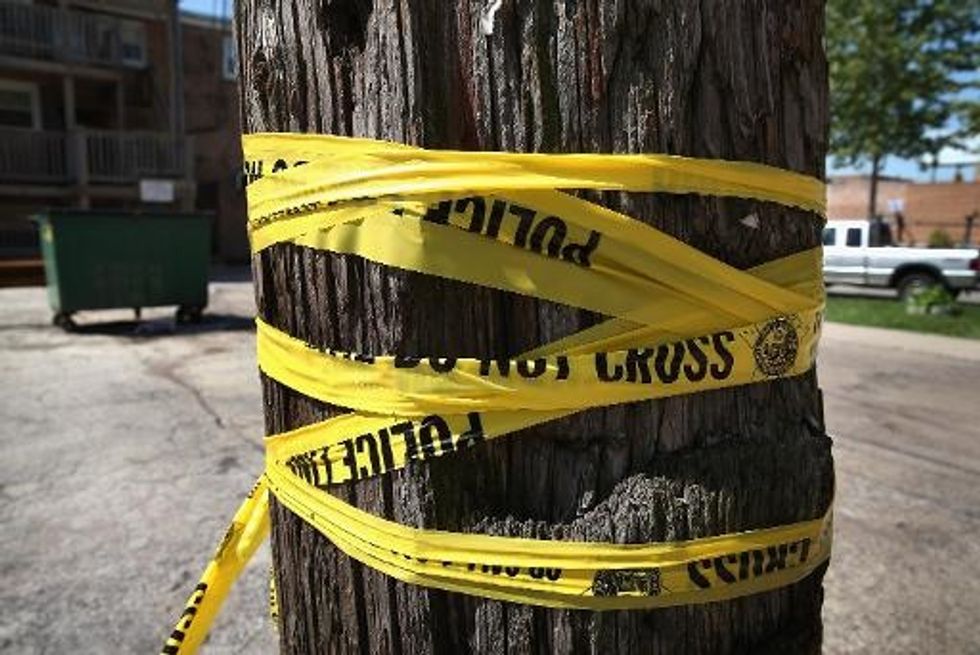 By Stephanie Baer, Chicago Tribune
GARY, Ind. — Authorities say they didn't have to go far to make three arrests in the fatal shooting of a Gary police officer: Police
found them all in a home less than a block away.
Sheriff John Buncich described one of the men as a "person of interest" in the slaying of Officer Jeffrey Westerfield, who was killed as he sat in his patrol car Sunday morning.
Buncich said the other two were arrested along with the suspect about 3 p.m. at a home around the corner from where Westerfield was killed.
"All three are being questioned," Buncich said Sunday evening. No charges have been announced.
He said the department, which led the investigation, received a "series of tips" that led them to the residence. "It was some good police work. Very intense police work that paid off," he said.
Westerfield, 47, was found slumped in his car by a motorist around 5:45 a.m., Police Chief Wade Ingram said at a morning news conference.
Westerfield was pronounced dead at 6:36 a.m., according to the Lake County coroner's office.
Westerfield was in the driver's seat of his patrol car, but Ingram could not say if his service weapon was found on him. Shell casings were recovered from the scene, he said.
"A citizen called police and said they saw an officer parked at that location," Ingram said. "The citizen got out of his car and noticed the officer was unresponsive and called 911."
The officer had answered a call to the area earlier in the day and police were investigating whether it was related to his death, Ingram said.
"We don't think it was a traffic stop," the chief said. "It may have stemmed from something earlier … We do have several leads."
AFP Photo/Scott Olson
Interested in national news? Sign up for our daily email newsletter!