3 GOP Lawmakers Reverse Support Of Arizona Bill Criticized As Anti-Gay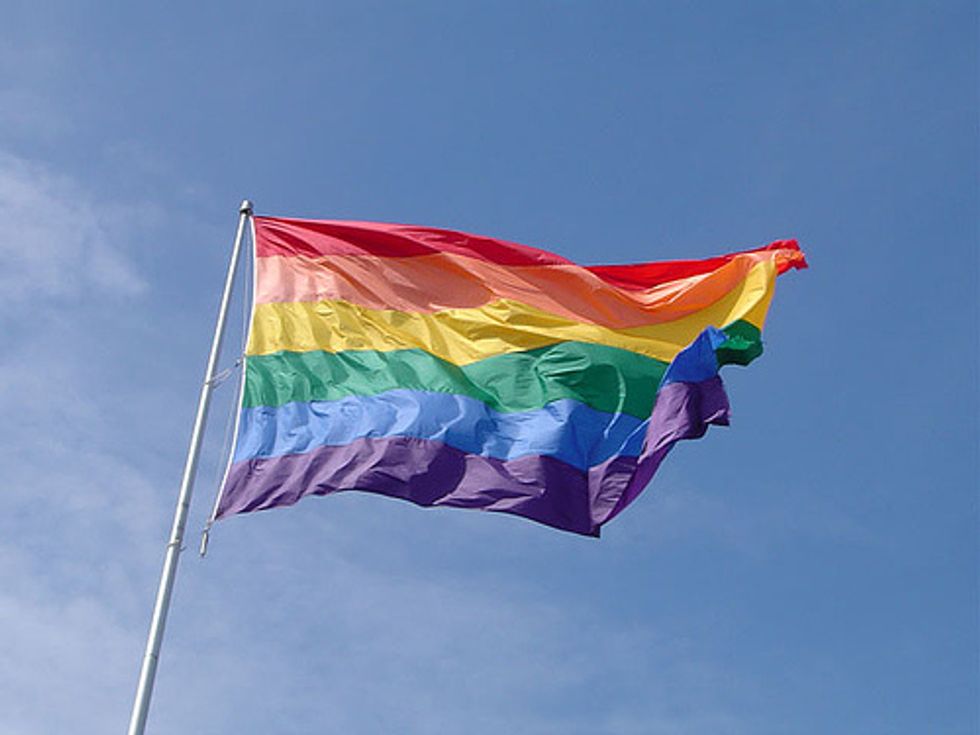 By Cindy Carcamo, Los Angeles Times
TUCSON, Ariz. — Three Republicans who supported a bill bolstering the rights of business owners to refuse service to gays and others on the basis of religion reversed course Monday and asked the governor to veto the controversial measure.
Republican state Senators Adam Driggs, Steve Pierce and Bob Worsley delivered a letter to Governor Jan Brewer pleading for her to reject SB 1062. The measure is intended to bolster a business owner's right to refuse service to gays and others if the owner believes doing so violates the practice and observance of his or her religion.
"While our sincere intent in voting for this bill was to create a shield for all citizens' religious liberties, the bill has instead been mischaracterized by its opponents as a sword for religious intolerance. These allegations are causing our state immeasurable harm," they wrote. "As Arizona leaders, we feel it is important to loudly proclaim that we strongly condemn discrimination in any form."
Some foes of the legislation have threatened to boycott Arizona if the bill becomes law.
The three state lawmakers joined Arizona's two U.S. senators, Republicans John McCain and Jeff Flake, in asking Brewer for a veto.
The governor has until Friday to sign or veto the bill, which the Legislature passed last week. She has said she hasn't decided what she will do.
Gay rights activists, business groups, a coalition of faith-based leaders and politicians from various political persuasions also have blasted the bill.
Several online petitions against the bill are drawing support, including at least a dozen on Change.org. The most popular, created by Jacqueline Todd of Phoenix, has more than 60,000 signatures, according to a spokesman for Change.org.
Proponents of SB 1062 say the bill is being misrepresented as discriminatory when it is merely intended to protect religious freedom.
"The religious beliefs of all Arizonans must be respected, and this bill does nothing more than affirm that," said Republican state Sen. Steve Yarbrough, who introduced the measure.
Technically, the bill expands the definition of the free exercise of religion, allowing a faithful person to adhere to his or her beliefs in practice. It also expands the definition of "person" to include any business, association and corporation, among others.
Arizona's bill is similar to proposals in other states, including ones that failed in Kansas and Idaho. Another is under consideration in Utah.
The legislation comes as support for same-sex marriage is gaining momentum in the courts, and on the heels of two cases in which state courts sided with gay couples in wedding-related lawsuits.
In New Mexico, the state Supreme Court allowed a gay couple to sue a photographer who refused to photograph their commitment ceremony. And in Colorado, a state judge ruled against a baker who had refused to sell a wedding cake to a gay couple.
Photo: sigmaration via Flickr