300,000 Americans Vow To Protest In Every State If Trump Fires Mueller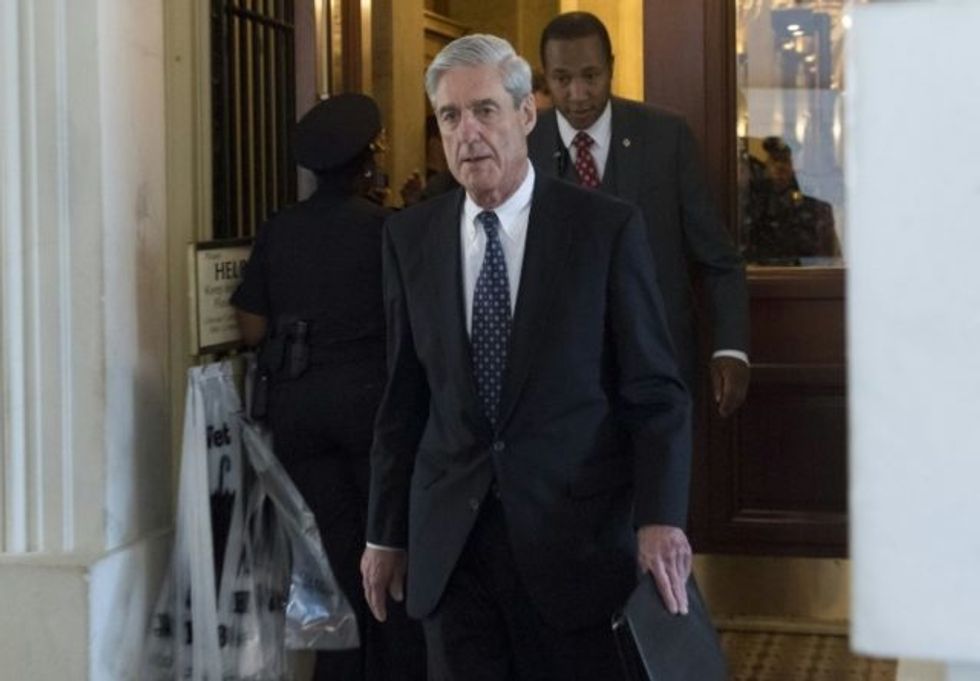 Reprinted with permission from Shareblue.com
Trump's admiration for dictators may have led him to think he can get away with behaving like one. But his attacks on special counsel Robert Mueller are likely to backfire resoundingly.
Because if he tries to fire Mueller, Americans across all 50 states are vowing to protest.
After the FBI executed a raid on the office of Trump's personal lawyer Michael Cohen, Trump launched another unhinged rant. He called the raid "an attack on our country" and "a whole new level of unfairness."
And when asked if he planned to fire Mueller, he responded cryptically with "We'll see what happens."
As CNN reports, "A source close to the White House warned that Mueller's decision could push Trump in the direction of taking action against the special counsel's office."
It's part of a pattern from Trump, even as he's been warned by some in his own party that firing Mueller would be "the beginning of the end of his presidency."
And in the latest sign of massive resistance to Trump — from the Women's Marches to the March For Our Lives — thousands of Americans are ready to make that warning a reality.
300,000 people across the country have signed up to protest if Trump makes good on his apparent wish. Protests are planned at more than 800 locations in all 50 states.
Republican leaders have stubbornly refused to even accept the idea that Mueller needs to be protected from Trump's recklessness. But Mueller's aggressive new approach — and now the raid on Trump's lawyer and hush-money man — has clearly gotten even further under Trump's skin. His near-constant meltdowns seem directly tied to the progress of the investigations.
Trump cares little for the norms of the office he occupies. But that doesn't mean the rest of the country has forgotten about them.
And hundreds of thousands of citizens are ready to give Trump a very loud reminder should he cross the line from bluster into dangerous action.