4 Other Politicians Who Have Been Caught Plagiarizing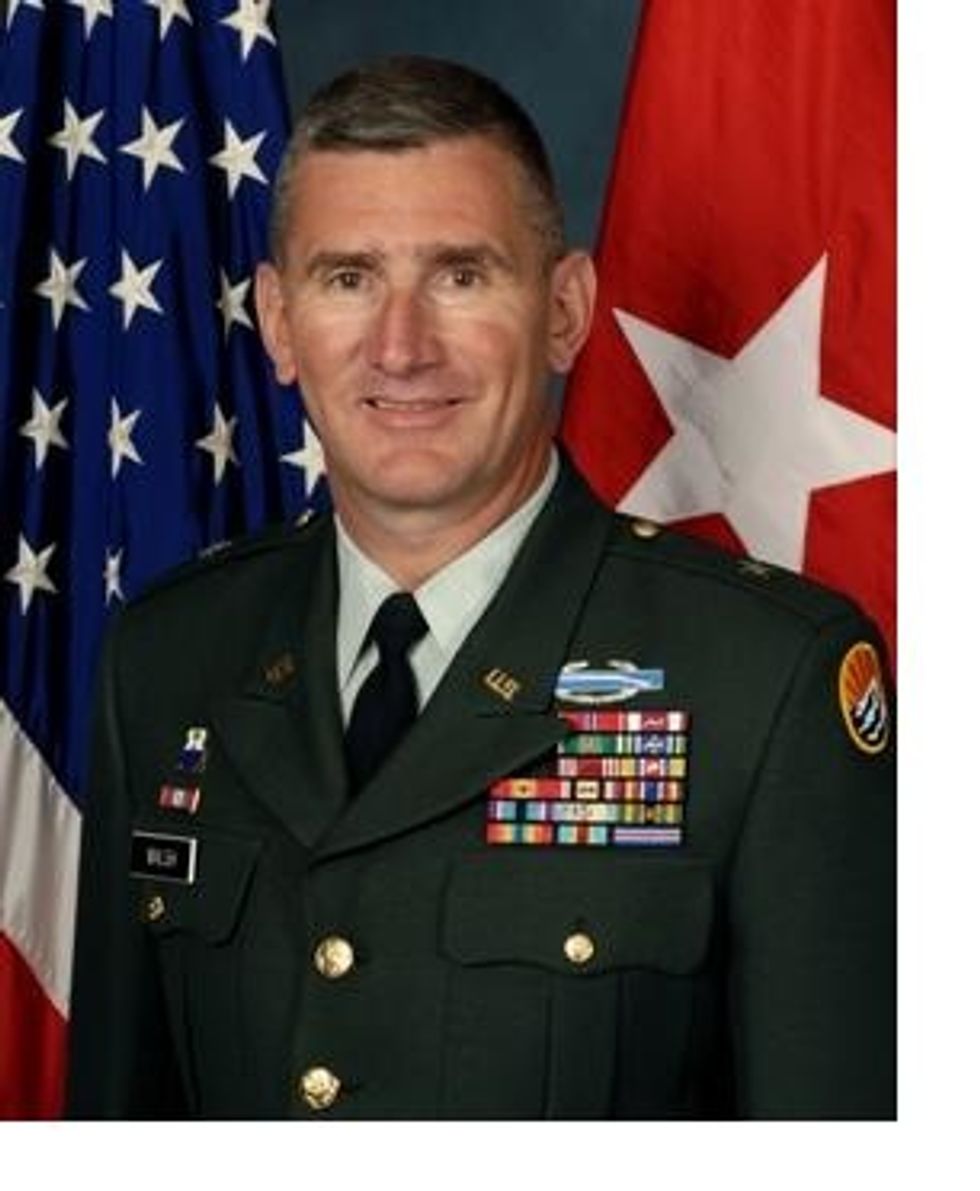 By the time they reach grade school, most students understand that plagiarism is unacceptable. But politicians seem to have a hard time remembering not to do it.
On Wednesday, TheNew York Timesreported that Senator John Walsh (D-MT) lifted at least a quarter of his War College thesis from other sources, without crediting them. His final paper, on American Middle East policy, had sections that were identical to other policy journals and academic papers.
His entire conclusion, which listed six recommendations for "The Case for Democracy as a Long-Term Strategy," was copied from a Carnegie Endowment for National Peace document.
"In all, Mr. Walsh's recommendations section runs to more than 800 words, nearly all of it taken verbatim from the Carnegie paper, without any footnote to it," the Times reports.
At first, Walsh denied that he had plagiarized anything, saying, "I didn't do anything intentional here."
But later, Walsh said that he was on medication for PTSD when he was writing his paper, and suggested that it may have been a factor in his poor decision making.
This news won't help Walsh, whose military record and foreign policy acumen were chief selling points in his Senate race against Republican Rep. Steve Daines. Walsh is already trailing by 12.5 percent, according to the Real Clear Politicspoll average.
But Walsh isn't the only prominent politician who's been caught plagiarizing. Here are four other political leaders who have come under scrutiny for their less-than-original work.
Senator Rand Paul (R-KY)
Paul, a possible 2016 presidential candidate, has had his fair share of plagiarism scandals. MSNBC's Rachel Maddow first pointed out that a 2013 speech referencing the film Gattaca was lifted directly from the movie's Wikipedia page.
Then BuzzFeed reported that Paul had done the exact same thing in another speech, this time discussing the movie Stand and Deliver.
BuzzFeed also reported that Paul's book, Government Bullies, borrowed from the Heritage Foundation, the Cato Institute, and a Forbes article without any attribution.
The Washington Times later canceled his column after it came out that he hadn't attributed one of his passages to The Week.
And Politico also revealed that the senator's response to President Obama's 2013 State of the Union address used similar language to an Associated Press report without citing it.
At first Paul defended himself, saying, "This is really about information and attacks coming from haters."
But he eventually admitted that "I'm the boss, and things go out under my name, so it is my fault."
Vice President Joe Biden
Biden may have been the Democratic presidential nominee in 1988 if he hadn't started regularly using a speech by British Labour Party leader Neil Kinnock without attribution.
Biden didn't just use similar phrasing; he took actual biographical details from Kinnock's life and tried to pass them off as his own. As it turns out, Biden wasn't the first person in his family to attend college, and his ancestors weren't coal miners.
Once the media started looking into Biden, they found that some of his speeches had also plagiarized Robert Kennedy, Hubert Humphrey, and John F. Kennedy. Biden subsequently admitted that he had actually been busted for plagiarizing five pages of a term paper in law school.
Former Senator Scott Brown (R-MA)
In 2011, Democratic group American Bridge 21st Century noticed that a section of Brown's campaign website was taken directly from former North Carolina senator Elizabeth Dole.
His message to students was exactly the same as Dole's campaign kickoff speech from 2002, except that it was missing the first line introducing her.
Brown's campaign claimed that Dole's speech was only supposed to have been the basis for the education section of his website.
"Senator Dole's website served as one of the models for Senator Brown's website when he first took office. During construction of the site, the content on this particular page was inadvertently transferred without being rewritten," spokesperson John Donnelly told the Boston Globe.
Russian President Vladimir Putin
Plagiarism might not seem like a big deal compared to everything else Putin's done, but in 2006, Brookings Institution researchers accused the former KBG agent of stealing his economics dissertation from work done by University of Pittsburgh professors 20 years prior.
The researchers say that 16 of 20 pages of the dissertation's opening are taken from the paper, "Strategic Planning and Policy."
"It all boils down to plagiarism," Brookings Institution's Clifford G. Gaddy said. "Whether you're talking about a college-level term paper, not to mention a formal dissertation, there's no question in my mind that this would be plagiarism."
Interested in politics? Sign up for our daily email newsletter!