5 Reasons Trump Won't Win In November — And One Way He Could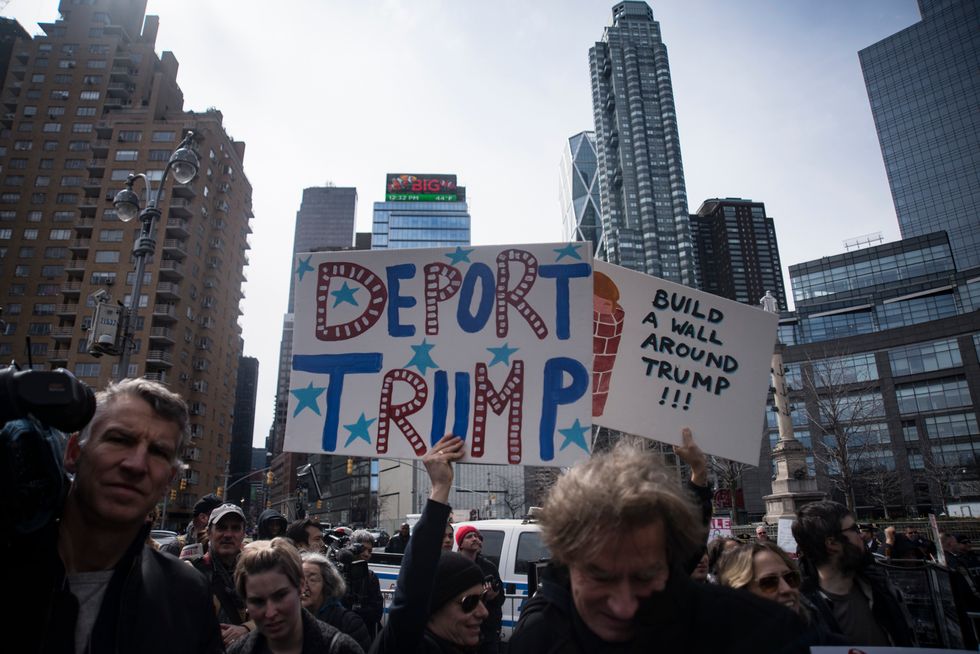 Let's start by clearing up the dumb misconceptions about the 2016 presidential election.
Republican voters aren't significantly angrier than they normally are. Primary turnout is in no way clearly predictive of general election success. Donald Trump hasn't brought hordes of new people to the Republican Party. He's not any more unpopular with Republican voters than Mitt Romney was at this stage in the 2012 election. He's more blatantly racist, xenophobic and misogynistic than his primary foes, but his core policy views are nearly identical to all the other Republican candidates. For instance, he wants to make the rich richer, denies climate science and is promising to appoint ultra-conservatives to the Supreme Court.
The real story of the 2016 election is actually quite extraordinary, but no one seems much interested in reality right now.
The candidate who has gotten the most votes, for the second straight contested Democratic presidential primary in a row, is a woman. And most of the people who are voting for her are very pleased with the current Democratic president, who is about as popular now as Ronald Reagan was at this point in his eighth year in office.
"Of course, angry voters make for sexier clickbait," The New Republic's Eric Sasson wrote. "So it's not too surprising that we're not seeing front-page headlines that scream, 'Satisfied Obama Supporters Show Up in Droves.'"
There are plenty of reasons to be frustrated and want more from a government that has been hijacked to serve corporate interests. But few Americans seem eager to shift back the Republican policies that escalated our structural deficiencies into a global financial crisis. And even fewer seem interested in handing over the most powerful military ever created to a paper-thin-skinned demagogue with a scary tolerance for violence, or a sick appetite for it.
He will be the most divisive major presidential candidate in at least a century — an unprincipled Barry Goldwater who could put even the most secure Republican House majority in play with his supreme ability to offend the anti-masochistic.
Here are five reasons why Donald Trump won't be the next president of the United States. And, to combat complacence, an additional pitch on why you should still be working your ass off to defeat him.
Here's how Trump wins: He keeps exceeding expectations.
Maybe we are in denial. That's what Dilbert creator Scott Adams believes.
"Today I coined the phrase persuasion denier for people who think Clinton's current poll numbers mean she will beat Trump in November," he wrote on his purposely provocative blog. "If persuasion is real – and significant for elections – the past will not predict the future. The Master Persuader will warp reality until he gets what he wants. He's halfway done."
And Adams isn't alone. Organized labor is sounding the alarm that Trump could be more popular with the working class than some expect.
Master analyst of political framing George Lakoff is also worried.
"The Democratic Party has not been taking seriously many of the reasons for Trump's support and the range of that support. And the media has not been discussing many of the reasons for Trump's support. That needs to change," he warned in an excellent post explicating the GOP frontrunner' appeal, "Why Trump?"
With $2 billion thus far in free media from America's "news" networks, Trump cannot be underestimated. Democrats shouldn't count on Republicans self-destructing, or on the media standing up to the increasingly absurd demands of this billion-dollar baby.
History tells us that Trump's rise should not have happened; that "it" can't happen here. But it could, if we let it.
Photo: Saif Alnuweiri