Rep. Michael Grimm Of New York To Face Charges In Campaign Probe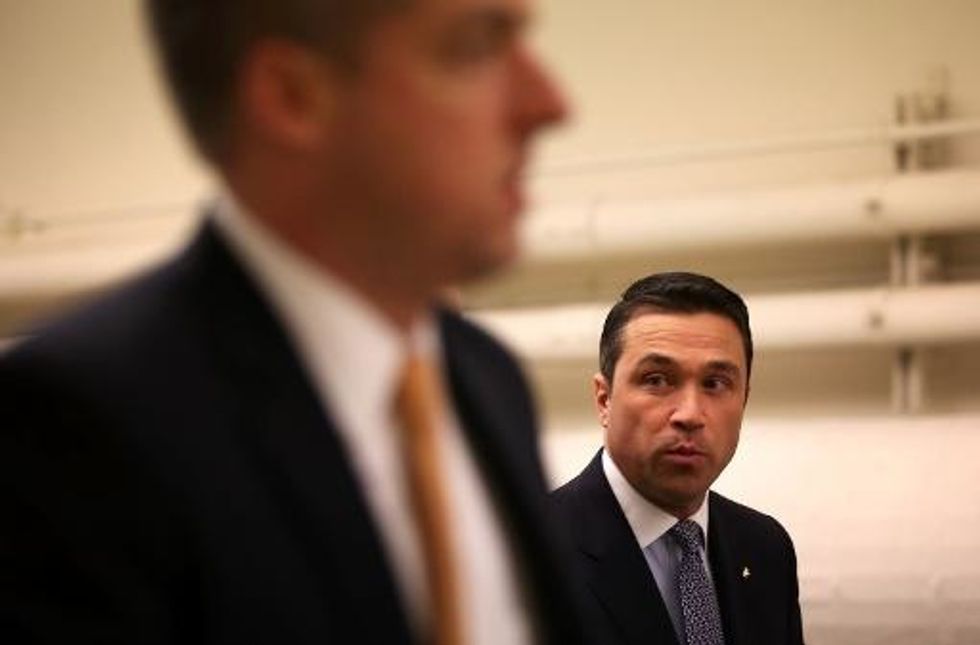 By Lisa Mascaro and Michael A. Memoli, Tribune Washington Bureau
WASHINGTON — A Republican congressman is expected to face charges in a long-running federal investigation into campaign irregularities, but will continue serving in office, his lawyer said Friday.
Rep. Michael R. Grimm, a combat Marine and former FBI agent who represents Staten Island and other parts of New York, has been under investigation for more than two years in what his attorney called a "politically motivated vendetta."
"The U.S. Attorney's office has disclosed its intent to file criminal charges against Congressman Grimm," attorney William J. McGinley said in a statement. "We are disappointed by the government's decision, but hardly surprised…. Congressman Grimm asserts his innocence of any wrongdoing. When the dust settles, he will be vindicated."
The U.S. attorney's office in New York declined to comment.
Much of the congressman's second term has been dogged by the investigation, which raised questions about his tough-on-crime image. His web site says that at the FBI, Grimm worked "tackling corruption in politics & beyond."
Earlier this year, Grimm threatened to throw a New York TV reporter off a Capitol balcony after the journalist asked the congressman about the investigation. Grimm later apologized.
Democrats are certain to intensify their efforts to reclaim his seat this fall. President Barack Obama carried the district in 2012.
Investigations of Grimm surfaced amid reports, including in The New York Times, that fundraising for his first campaign came in part from his relation to an Israeli citizen who is an aide to an Orthodox rabbi, and may have violated limits on campaign giving — and prohibitions on giving by foreigners.
AFP Photo/Alex Wong