6 Found Guilty Of Hindering Federal Probe Of L.A. County Jails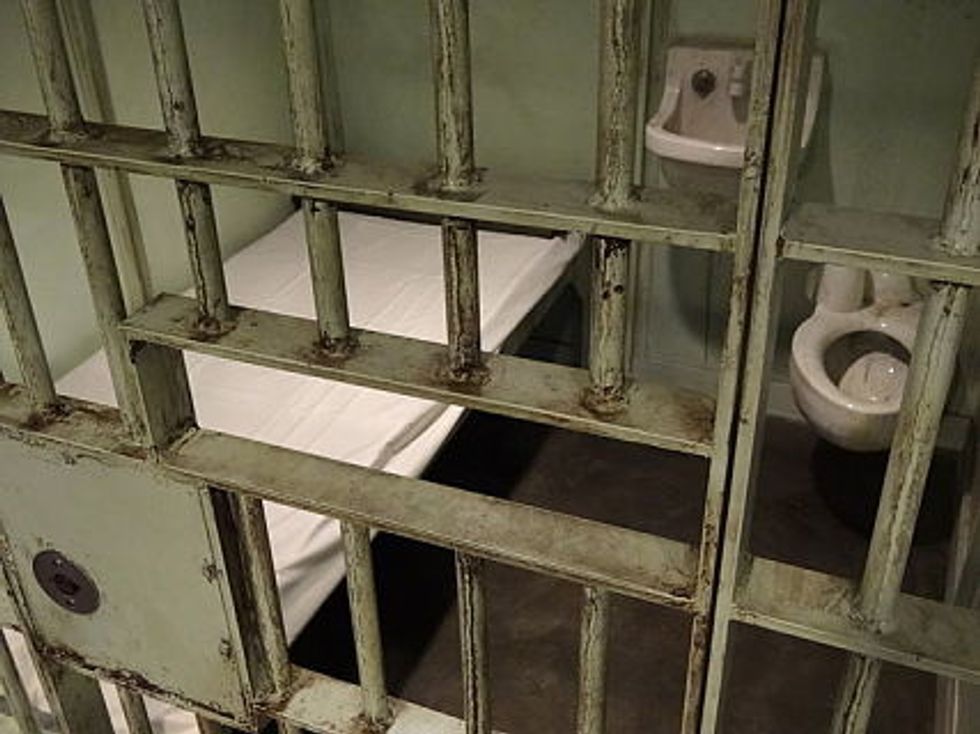 By Victoria Kim and Cindy Chang, Los Angeles Times
LOS ANGELES — A jury Tuesday found six members of the Los Angeles County Sheriff's Department guilty of attempting to impede a federal civil rights inquiry into the county jails, providing prosecutors with a decisive victory as they continue to investigate higher-level officials tied to the scandal.
The case stems from a 2011 undercover operation in which the FBI used a jail inmate as an informant to investigate brutality and other misconduct by jail guards. Prosecutors charged that sheriff's officials discovered the inmate was working for the FBI and hid him from agents and the grand jury.
The two lieutenants, two sergeants, and two deputies who were convicted in the case face up to 15 years in federal prison.
Attorneys for the six defendants argued that they were merely following orders from top sheriff's officials. During the trial, former Sheriff Lee Baca and then-Undersheriff Paul Tanaka were repeatedly mentioned as having been the driving force behind moving the informant to prevent FBI agents from talking to him.
Prosecutors disclosed at the trial that Tanaka and a current captain in the department, William "Tom" Carey, remain subjects in the ongoing grand jury investigation. Baca, who abruptly stepped down in January, has said federal officials told him he is not a target. Tanaka was forced out by Baca last year but is now running to succeed him as sheriff. Baca, Tanaka, and Carey have denied any wrongdoing.
One juror interviewed after the verdict said he believed the defendants initially acted on marching orders from above, but eventually crossed the line into criminal conduct.
"At a certain point there are things you can't do," said the juror, a truck driver who would identify himself only as Ron.
The juror said he believed the defendants acted because they didn't want an outside law enforcement agency investigating deputy misconduct.
"I think once they found out somebody was in their department investigating, I don't think that's something you want anybody to do," he said. "You want to investigate yourself."
Tuesday's verdict came after a different jury deadlocked 6-6 in late May on whether to convict a seventh deputy of obstruction on similar facts in the first case to be tried arising from the federal grand jury investigation into abuses at the jails.
Legal experts said the win for prosecutors could give them more tools to widen the investigation and pursue higher-level officials.
"It gives them a lot of options, in terms of going up the ladder. You now have six people who have strong incentives to cooperate with the prosecutors," said Loyola Law School professor Laurie Levenson, a former federal prosecutor. "They have so much at stake. It might be time for 'let's make a deal.'"
Lt. Brian Moriguchi, president of the Los Angeles County Professional Peace Officers Association, which represents supervisors in the Sheriff's Department, said he believed the blame should be directed higher in the organization.
"The frustration I feel is that all these individuals were following orders from higher-ups," he said. "The real people who are responsible haven't been held accountable."
U.S. Attorney Andre Birotte Jr., who is a nominee for the federal bench, said Tuesday that the civil rights investigation "exposed criminal conduct and a toxic culture within the Los Angeles County Sheriff's Department."
"These defendants tarnished the badge by acting as if they were above the law," he said in a prepared statement.
Interim Sheriff John Scott issued a statement to department personnel after the verdicts asking them not to let the case affect their work.
"The criminal justice system has spoken and as Sheriff, I respect the process and the verdict," he said. "I know that you will continue to recognize the importance of our law enforcement responsibilities."
The charges stemmed from a chaotic few weeks at the Men's Central Jail, less than a mile from the federal courthouse where the six stood trial. The conspiracy began, prosecutors said, with the discovery of a cellphone, wrapped in a glove and put inside a potato chip bag, found on inmate Anthony Brown.
Brown was acting as an informant for FBI agents investigating allegations of widespread violence by deputies against inmates. The agents smuggled a cellphone to Brown by bribing a corrupt deputy in an undercover sting to corroborate inmates' stories.
Defense attorneys contended that once the phone was discovered, it was a legitimate security concern for the department to investigate, and that the case was the result of a turf war between the Sheriff's Department and the FBI. Prosecutors said the internal investigation turned into a scheme to hide Brown from his handlers, prevent witnesses from cooperating with federal authorities, and to keep the FBI out of its jails.
Lt. Gregory Thompson and Deputies Gerard Smith and Mickey Manzo each had a hand in moving Brown in the jails, first to a high-security floor with a camera, then to the infectious-disease wing, then to the San Dimas substation while re-booking him under false names — including Chris Johnson, a deputy's fantasy football pick.
The code name the department used for the plan to move Brown — "Operation Pandora's Box" — was telling, prosecutors repeatedly told jurors. It was, they argued, motivated by a desire to keep the department's evils from spilling out into the world. Defense attorneys had a different explanation — that Thompson, Smith and Manzo were working to protect Brown from the abusive deputies he was informing on, as Baca and Tanaka had ordered.
Lt. Stephen Leavins and Sgts. Maricela Long and Scott Craig were part of the department's Internal Criminal Investigations Bureau, which was investigating the cellphone and the corrupt deputy who smuggled it to Brown. The deputy, Gilbert Michel, pleaded guilty to bribery in 2012 and is facing a maximum 10-year sentence.
Prosecutors said statements made by the three in recorded interviews with witnesses, when they discouraged Brown, Michel, and others from cooperating with the FBI, amounted to witness tampering. They also said Long and Craig committed crimes by going out to the lead FBI agent's home and threatening her with arrest, and by telling her that a warrant would be issued, knowing it wasn't true.
Long and Craig were also each convicted on a count of making false statements for lying to the agent and her supervisor, which carries a five-year maximum sentence.
Defense attorneys contended that Leavins, Long, and Craig were conducting a legitimate investigation arising from the many allegations made by Brown, including charges that the FBI agents allowed drugs to be smuggled into the jails — which agents testified was untrue.
Charges were brought against 13 other sheriff's deputies alleging excessive force against jail inmates and other crimes.
Thompson retired from the department in September. The remaining defendants were relieved of duty without pay in December, shortly before their indictments were announced. All six remain free on bail, and are scheduled to be sentenced Sept. 8.
Photo: Adam Jones via WikiCommons
Interested in national news? Sign up for our daily email newsletter!