6-Month Sentence For Motorist's Final Attacker Angers Prosecutor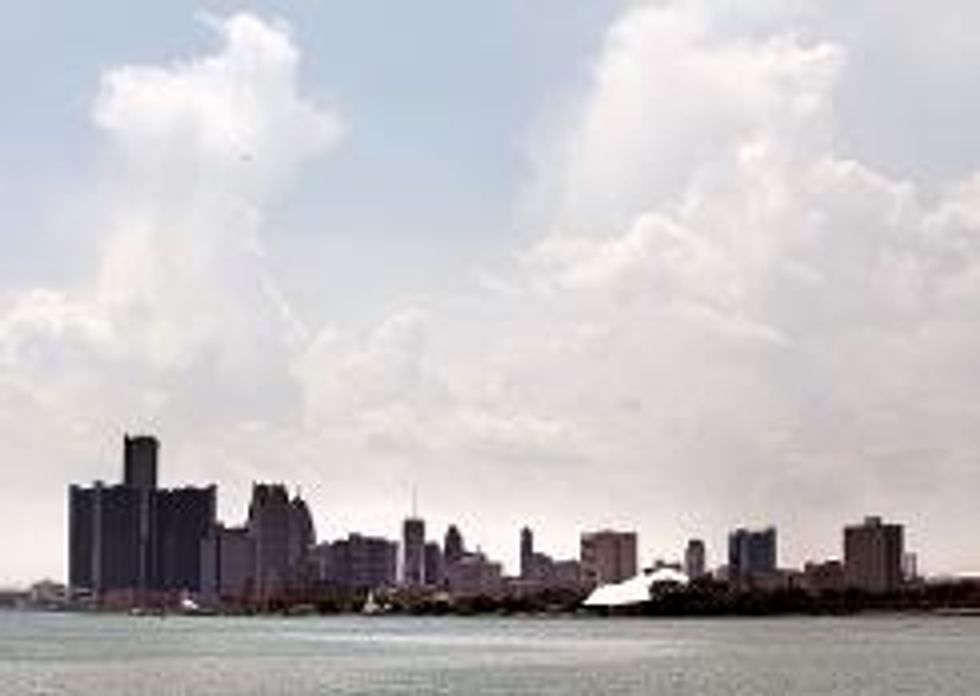 By Robert Allen, Detroit Free Press
DETROIT — A prosecutor strongly opposed a judge's decision Thursday to give a lighter sentence to another participant in the severe beating of Steve Utash, 54.
Latrez Cummings, 19, misled the judge about his school enrollment status, is reported to be a foot soldier for a gang, and claimed a back injury kept him out of work before he violently attacked Utash, said Assistant Wayne County Prosecutor Lisa Lindsey.
"There is nothing in this report (that is) favorable to this young man," Lindsey said of a report that determined sentencing guidelines, adding that nothing indicates he should get leniency.
Third Judicial Circuit Judge James Callahan sent Cummings to jail for six months as part of a three-year intensive probation sentence.
Of the four men who admitted to assaulting Utash and took plea deals, two received sentences drawing outspoken disapproval from Wayne County Prosecutor's Office. Earlier this week, the prosecutor's office announced it was filing a motion for a re-sentence after James Deontae Davis, 24, was given a year as part of a five-year probation sentence.
Utash of Clinton Township, Mich., is still recovering from severe head injuries suffered when he was knocked off his feet and pummeled after the pickup truck he was driving hit a 10-year-old boy who stepped off a curb into traffic. Relatives said he has brain damage that has impaired his ability to drive, work, and make financial decisions.
Callahan said Cummings' sentence was appropriate. At one point, he asked Cummings about his father, and the teen replied that he doesn't know him.
"That's what you have needed in your life is a father," Callahan said, adding that he needed discipline, "somebody to beat the hell out of you when you made a mistake …"
"We've all been 19 years of age," Callahan said in response to Lindsey's objections.
An exchange between the judge and prosecutor became heated, as Lindsey argued that Cummings' personal life is no excuse for the severe beating.
Cummings was sentenced under the Holmes Youthful Training Act, meaning he may eventually get the felony assault wiped from his permanent record.
Based on the sentencing guidelines Callahan approved, and with which Lindsey "strenuously and vehemently" objected, Cummings could have received five to 23 months of incarceration.
The other three defendants received their sentences last week, and Callahan postponed Cummings' sentence to give the attorneys time to find whether claims that he was enrolled in school online were accurate.
They weren't, Callahan said Thursday.
"If someone lies to me, I have very little if any respect for them," he said.
Cummings on Thursday said he'd tried to enroll, but the classes were full. Instead, he said he was taking care of his daughter.
He pleaded guilty to the same assault charge as the three other adults accused in the case, and they received sentences last week ranging from probation to more than six years in prison. All of them admitted to hitting or kicking the defenseless Clinton Township man at least once or twice.
The four adults and one juvenile were the only people charged since the beating, which Lindsey said involved up to 20 assailants near the corner of Morang and Balfour on Detroit's east side. She said only three witnesses came forward to help with the investigation, and that limited the strength of the case.
AFP Photo / Bill Pugliano
Interested in national news? Sign up for our daily email newsletter!