6 Newspapers: Dump Chris Christie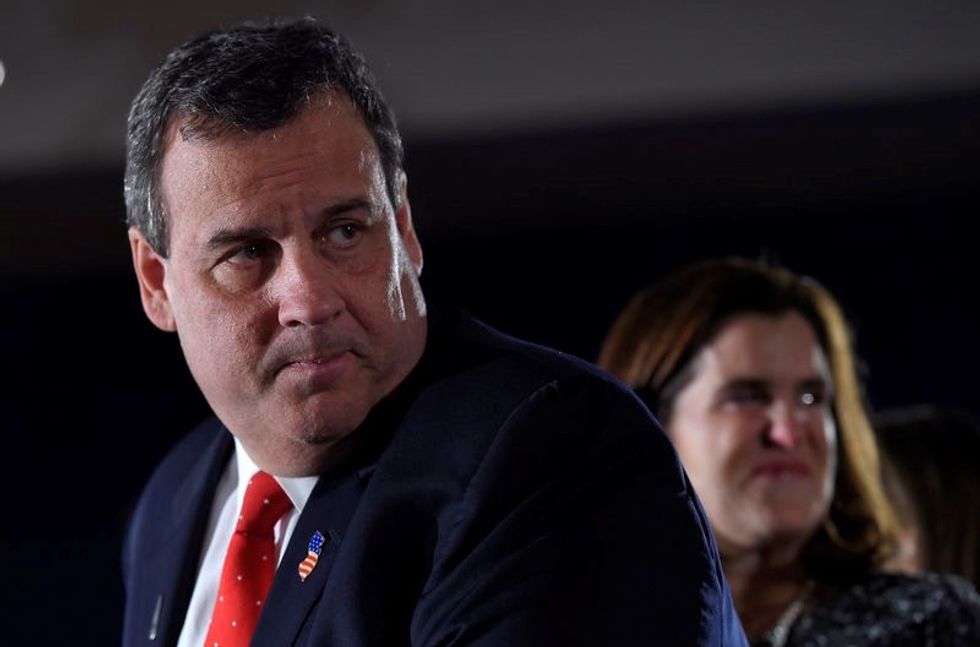 Chris Christie has long been loathed by New Jersey journalists.
At least those who sit on editorial boards.
Now that Christie has formally ended his campaign for president and — for some reason — endorsed Donald Trump, six newspapers, all owned by the Gannett chain, have called on the New Jersey Governor to resign.
As a governor, Christie's extremely unpopular. As a presidential candidate, his bullish, pigheaded persona was overshadowed by the very man whom he now endorses — perhaps the only man on earth more bullish and pigheaded than Christie.
The newspapers — Asbury Park Press, Courier Post, Courier News, Home News Tribune, Daily Record, and the Daily Journal — cover most of the state of New Jersey, with the exception of its northeastern corner.
Assemblyman Jack Ciatrarelli also recently called for Christie to step down. "This endorsement concerns me in that it could mean he'll be out of state a great deal again," Ciattarelli told Politico. "If that's the case, it's time for him to really give consideration for what's in the best interests of New Jersey and step down."
Chris Christie has largely abandoned New Jersey — he spent 261 days partially or fully out of the state last year between campaigning for the Republican nomination and serving as the former head of the Republican Governor's Association. Even before he was officially in the running for the Republican nomination, he was shoring up his out-of-state support.
The editorial calls for New Jersey residents to demand a recall election, where Christie would essentially be forced out by his constituents. According to the New Jersey Department of Elections, 25 percent of those who voted in the last election in the state would have to sign the petition to dump his ass.
The New Hampshire Union-Leader got national press in November when it endorsed Christie for president, which New Jersey Star-Ledger editorial page editor Tom Moran duly took them to task for. The Union-Leader has retracted its endorsement, telling the world that they were duped by his "Republican governor in a Democratic state" schtick:
"Watching Christie kiss the Donald's ring this weekend — and make excuses for the man Christie himself had said was unfit for the presidency — demonstrated how wrong we were. Rather than standing up to the bully, Christie bent his knee. In doing so, he rejected the very principles of his campaign that attracted our support.
Moran himself has caught fire, first for writing a milquetoast "endorsement" of Christie's reelection in 2013, which he then retracted a few months later after the Bridgegate scandal came to light. He was even bolder last year, when he detailed a list of lies the governor had told constituents. "He is a remarkable talent with a silver tongue," he wrote, "but if you look closely, you can see that it is forked like a serpent's."
Photo: Republican presidential candidate and New Jersey Governor Chris Christie looks on at his primary election night party Nashua, New Hampshire, February 9, 2016. REUTERS/Gretchen Ertl