Over 680 Arrested Across The U.S. In Immigration Raids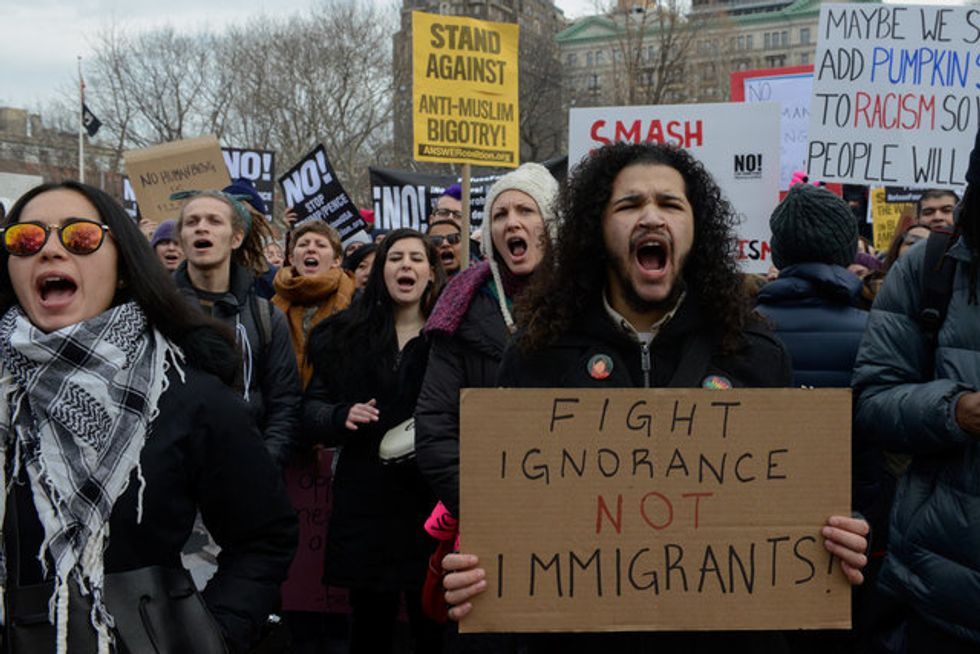 WASHINGTON (Reuters) – U.S. immigration officers have arrested more than 680 people in recent operations, 75 percent of whom have criminal records, the homeland security chief said on Monday of actions that have alarmed immigrant rights groups.
U.S. Homeland Security Secretary John Kelly said the operations were routine and consistent with regular operations carried out by U.S. Immigration and Customs Enforcement, or ICE.
Immigration rights advocates say agents are deporting migrants indiscriminately and that the operations, which they describe as raids, do not take into account an immigrant's threat level or family ties to the United States.
Kelly said in a statement that crimes committed by the illegal immigrants ranged from homicide to driving under the influence of alcohol.
Some of the immigrants arrested had ignored final orders of deportation, according to ICE, the agency responsible for immigrant arrests and deportations. The agency did not specify its reasoning for a handful of immigrants other than that they were in the country illegally.
Former Democratic President Barack Obama was criticized for being the "deporter in chief" after he deported over 400,000 people in 2012, more than any president in a single year.
In 2014, Obama's homeland security chief issued a memo directing agents to focus on deporting a narrow slice of immigrants, namely those who had recently entered the country or committed serious felonies. Immigrants who were arrested for driving under the influence of alcohol, for example, were treated as lower priorities for deportation.
President Donald Trump promised to deport 2 million to 3 million migrants with criminal records on taking office.
At a news conference with Canadian Prime Minister Justin Trudeau on Monday, Trump said his administration had "really done a great job" in its recent arrests of immigrants.
"We're actually taking people that are criminals, very, very, hardened criminals in some cases with a tremendous track record of abuse and problems," Trump said.
ICE said in a statement on Monday that the operations targeted immigrants in the Midwest, Los Angeles, New York, North Carolina, South Carolina, Georgia, and San Antonio.
Not every immigrant arrested had a criminal record or prior order to leave the country, according to the data released by U.S. Immigration and Customs Enforcement.
In Los Angeles, for example, 151 out of the 161 immigrants arrested had criminal records, but the agency did not give a reason for the arrests of the 10 migrants with no criminal record.
The immigrants' arrests followed Trump's Jan. 27 executive order temporarily banning people from seven predominantly Muslim countries and all refugees from entering the United States. That order was suspended by a U.S. district judge, in a ruling upheld by a federal appeals court.
(Reporting by Julia Edwards Ainsley, Additional reporting by Emily Stephenson and Kristina Cooke; Editing by Peter Cooney)
IMAGE: People participate in a protest against U.S. President Donald Trump's immigration policy and the recent Immigration and Customs Enforcement (ICE) raids in New York City, U.S. February 11, 2017. REUTERS/Stephanie Keith