7-Year-Old Shot By His Grandmother Fearing An Intruder, Deputies Say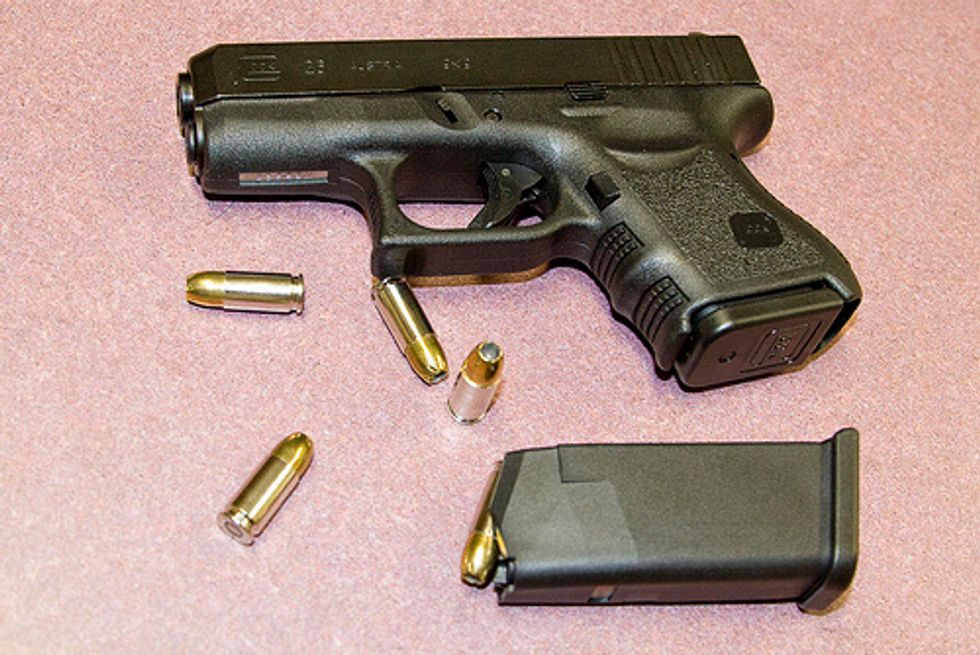 By Christine Mai-Duc, Los Angeles Times
A 7-year-old Florida boy is in critical condition after his grandmother mistakenly shot him, sheriff's deputies say.
Linda Maddox, 63, was sleeping in her bedroom with her twin grandsons after their father had gone to work, said Cristal Bermudez Nunez of the Hillsborough County Sheriff's Office.
Concerned about her safety, Maddox had placed a chair against the bedroom door handle for "extra protection" before going to bed at about 11:45 p.m., Bermudez Nunez said. A loaded .22-caliber revolver sat on the floor next to the mattress.
Just before 1 a.m., sheriff's deputies say, Maddox heard the chair sliding against the hardwood floor. Believing there was an intruder, Maddox grabbed the gun and fired one shot toward the door.
Seconds later, deputies said, she heard her grandson, Tyler Maddox, screaming. He had been shot once in the upper body, and was taken to a hospital, where he was listed in critical but stable condition.
Bermudez Nunez said that Maddox reported that she often places the chair against the door on nights when her son, the boys' father, works late and she's home alone with the twins.
Maddox gave no warning before shooting, deputies said, and she told them that the room was pitch black.
Maddox has not been charged in shooting, but detectives are actively investigating and she could face charges later, Bermudez Nunez said.
Photo: Rob Bixby via Flickr
Interested in national news? Sign up for our daily email newsletter!