75,000 And Counting Demand NBC Release Damaging Trump Tapes From 'The Apprentice'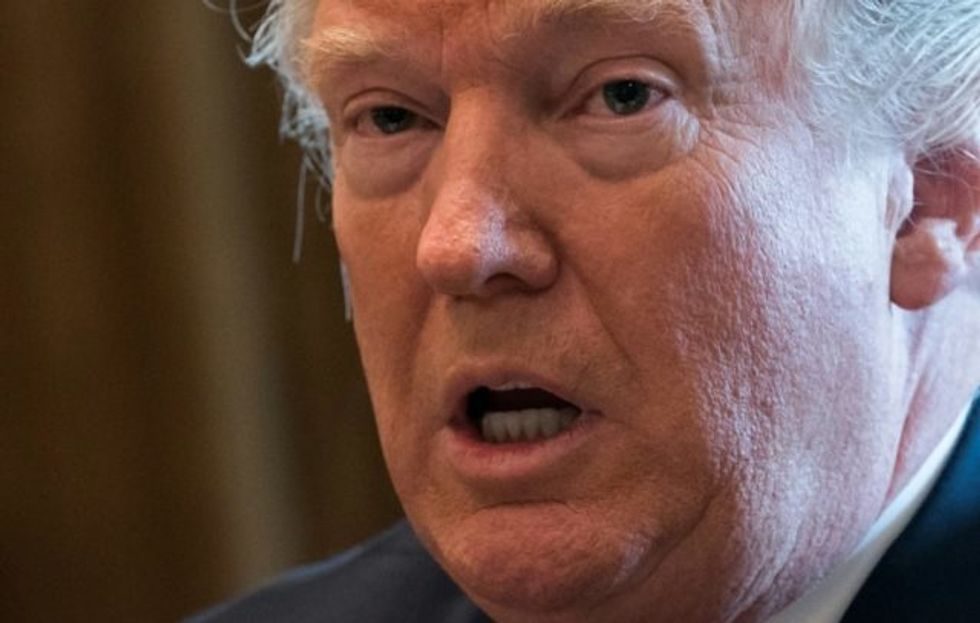 Reprinted with permission from AlterNet.
NBC has not been having a great week. From allegations of sexual assault against Matt Lauer to news that Jimmy Fallon's ratings have dropped as viewers turn to more politically charged hosts Jimmy Kimmel and Stephen Colbert, the network will not close out 2017 on a high note. Now, women's groups are reviving a demand that NBC release tapes from "The Apprentice" in which Donald Trump allegedly hurls racist and sexist insults at the show's contestants.
Nearly 75,000 people have signed the petition calling for the release of the tapes. A release would be well timed after one of Trump's most baffling lies to date: that the Access Hollywood tape of him boasting of grabbing women "by the pussy" was fabricated, even though he apologized for his words just last year.
In one scene from "The Apprentice" that did not make its way to the cutting room floor, Trump tells a female contestant that "it must be a pretty picture, you dropping to your knees." According to UltraViolet, a national advocacy group for women, the never-aired tapes from the reality show may contain "much worse" footage of Trump "sexually harassing female contestants and using racist language."
Journalists have repeatedly tried to expose outtakes, only to find that they have been sealed. Most of the 1,300 staffers who worked on "The Apprentice" did not have access to the tapes, and those who did were "terrified of being sued," a television production source told Vanity Fair. "Most of these people are freelancers, and there is no one that is going to protect them."
After the 2016 election, comedian Tom Arnold claimed he had heard tapes of Trump saying, "every bad thing ever, every offensive, racist thing ever."
Denying the release is just another poor move on NBC's part. The network has taken heat for the past two years for helping to enable Trump's political rise. "The Apprentice" turned him into a bona fide celebrity and he was invited to host Saturday Night Live during his campaign in 2015.
Activists are not happy that the network and MGM, which handles distribution for its shows, still refuses to release the tapes even as sexual assault victims receive retribution from other powerful male abusers.
"In this #MeToo moment, with sexual predators being held accountable across all industries, it is long past time for the American public to know the full extent of now-President Trump's predatory behavior," said Nita Chaudhary, co-founder of UltraViolet. "For years, MGM and Mark Burnett have protected Donald Trump, built his brand, and hid his predatory behavior from the public. The American people expect better. Our message is simple: Release the tapes."
Liz Posner is a managing editor at AlterNet. Her work has appeared on Forbes.com, Bust, Bustle, Refinery29, and elsewhere. Follow her on Twitter at @elizpos.