8-Year-Old Boy Shot, Killed In Detroit Bedroom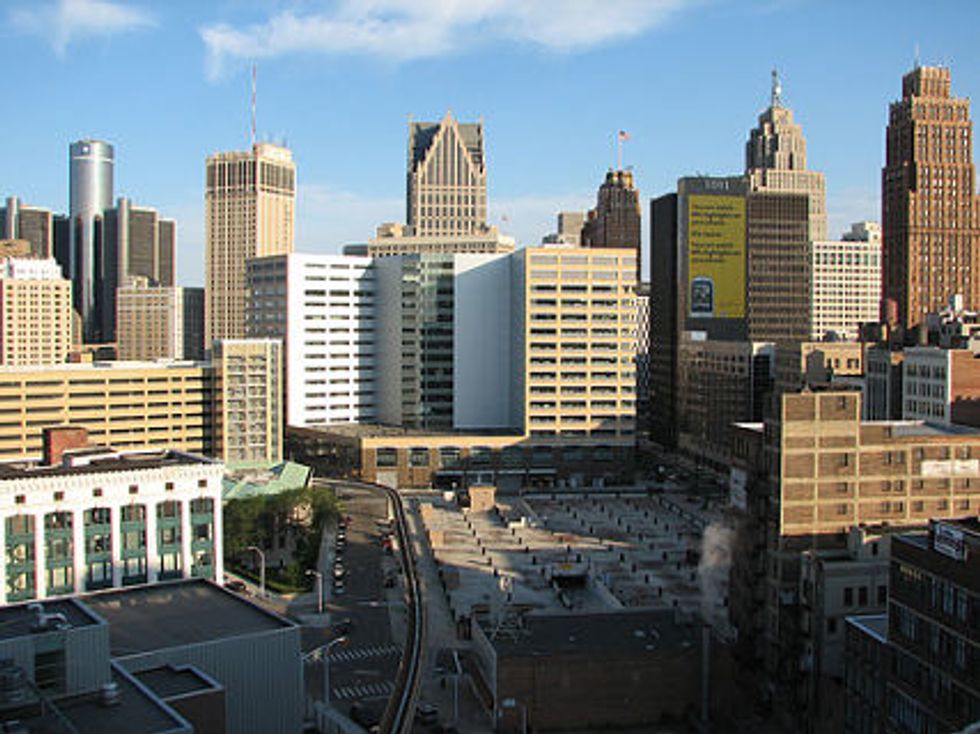 By Robert Allen, Detroit Free Press
Police say an 8-year-old boy has died after being shot in his bedroom in Detroit.
One of several bullets fired from outside went through a wall about 1 a.m. Wednesday, hitting Jakari Pearson. He was taken to a hospital and died.
Bullet holes are visible in the bricks and a window of an upstairs bedroom in the rear of the townhome.
Neighbors said this is the first time they can remember a child being killed in the neighborhood, but gunshots aren't unusual.
No arrests were immediately made, but Detroit police were speaking with a "person of interest" in the case, Detroit Police Officer Adam Madera told the Associated Press.
Beatrice Spears, 27, has three children, ages 10, 7, and 3. The boy who was killed was an "innocent bystander," she said, adding that he would often play with her children.
"It's just such a tragedy," Spears said. "I'm not gonna be able to sleep."
The boy's family members at a nearby townhome declined to speak with a reporter. At one point, a man identified as his father charged nearby reporters, yelling as another man pulled him back. Outside the shooting scene, what appears to be a sheet or pajamas with superheroes on it was left on the townhome's stoop. Spears brought a stuffed animal and placed it at the top of the steps. Neighbors and passers-by added to the makeshift memorial with stuffed bears, dogs, and other toy animals. Propped on the toys were handwritten cardboard signs that read: "CHILDREN ARE THE FUTURE!" "GIVE OUR CHILDREN A CHANCE," and "UNITED WE STAND … STOP THE VIOLENCE!!!!"
Spears said a candlelight vigil for the boy is being planned. She and other neighbors said the area has become less safe since a nearby recreation center has closed.
Next-door neighbor Tenesha Higgins said there were "five or six" very loud booms — something she said is common in the complex.
"I was just laying down to sleep," said Higgins, 30. "I heard the gunshots. It sounded like it was literally in front of the house. I waited, then I heard screaming and police sirens.
"I opened the door and the boy was laying in the street," she said, adding it appeared the mother's boyfriend was trying to rush him to the hospital.
"He was a good boy," Higgins said. "He liked to play baseball."
Photo: ifmuth via Flickr
Interested in national news? Sign up for our daily email newsletter.