Amid Capitol Hill Opposition, High-Speed Rail Gets Second Wind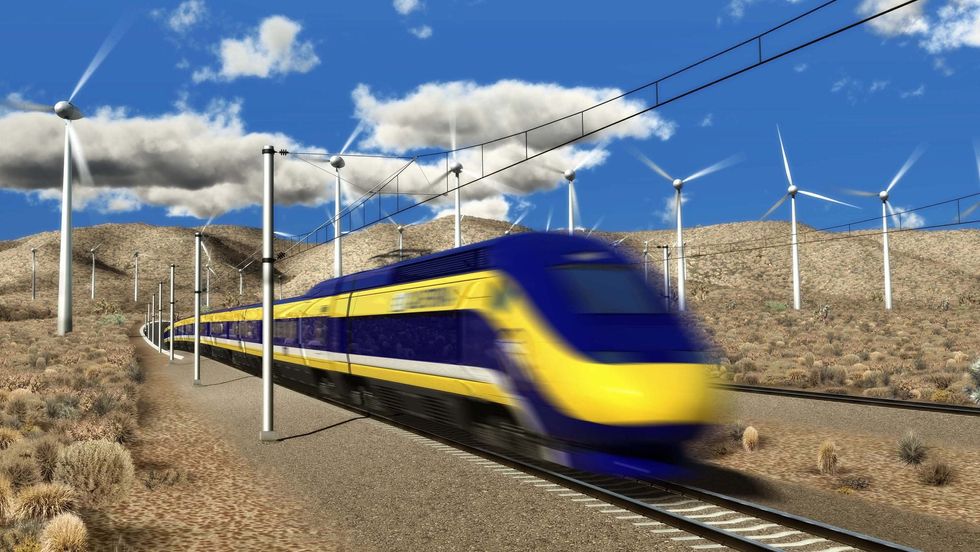 By Curtis Tate, McClatchy Washington Bureau (TNS)
WASHINGTON — Is President Barack Obama's vision for high-speed rail dead? If so, you couldn't tell it from a group of rail supporters gathered in the nation's capital this week.
And for the first time, they can point to tangible progress. California's $68 billion system broke ground in January. Efforts are under way to bring high-speed rail projects to Texas, Florida, Minnesota, and North Carolina.
Republicans in Congress have cut off additional funding for the president's program, and the California project in particular still has its skeptics, in both parties. But supporters say it's just the beginning of a decades-long effort to improve passenger rail service throughout the country.
Dan Richard, chairman of the California High-Speed Rail Authority, noted that the Golden Gate Bridge generated 2,300 lawsuits against the project when it was first proposed. The California rail project, he said, has so far triggered only four.
Critics have called it a train to nowhere. But Richard said people said that initially about San Francisco's Bay Area Rapid Transit.
"Our project has been controversial," he told a conference of the U.S. High-Speed Rail Association. "But it's always good to remind ourselves that these things are never, ever easy."
Some of the project's most vocal critics are prominent members of Congress from California's Central Valley, where construction is under way on the first segment of track. Among them: Republican Representatives Kevin McCarthy, the House majority leader, and Jeff Denham.
Denham, chairman of the House rail subcommittee, called the project "a failure ten years in the making" when it broke ground in Fresno in January.
"It's hard to celebrate breaking ground on what is likely to become abandoned pieces of track that never connect to a usable segment," Denham said at the time.
Speaking to project supporters on Tuesday, Representative Jim Costa, a California Democrat, said that his Republican colleagues from California supported high-speed rail when they were members of the state legislature but turned against it when they were elected to Congress.
"People can always find a reason to be against something," he said.
The California project does have the backing of some Republicans. Fresno Mayor Ashley Swearengin stood with Governor Jerry Brown, a Democrat, at the January groundbreaking.
But not all Democrats are on board. California Lieutenant Governor Gavin Newsom, who has his eye on the governor's mansion, dropped his support for the project. State Attorney General Kamala Harris, who's running for the U.S. Senate next year, hasn't publicly endorsed it.
But other states with Republican governors and legislatures are taking a serious look at their own high-speed rail plans.
North Carolina, for example, is two years away from completing a $520 million upgrade for passenger trains that connect three of the state's largest population centers: Charlotte, Greensboro, and Raleigh. Although it won't meet the definition of high-speed rail, that could be coming.
"It's for the future," said Paul Worley, director of the rail division at the North Carolina Department of Transportation, "but it's also for the present, too."
North Carolina is studying a 220 mph rail link from Charlotte to Atlanta, one that would eventually connect to Washington, where it would meet Amtrak's Northeast Corridor.
Many critics say the Northeast Corridor should get the investment in high-speed rail first because of its population density. But Richard of the California High-Speed Rail Authority said that his state has its own version of the Northeast Corridor, Los Angeles to San Francisco, one of the most congested short-haul air routes in the country. He said he hoped to connect the two cities within 15 years.
The project still needs a hefty dose of private capital for completion. But Richard said he was optimistic that investors would step up. The state's population is growing, he said, and the rail system is an effective way to move it.
"We're building something in California that's going to last for generations," he said.