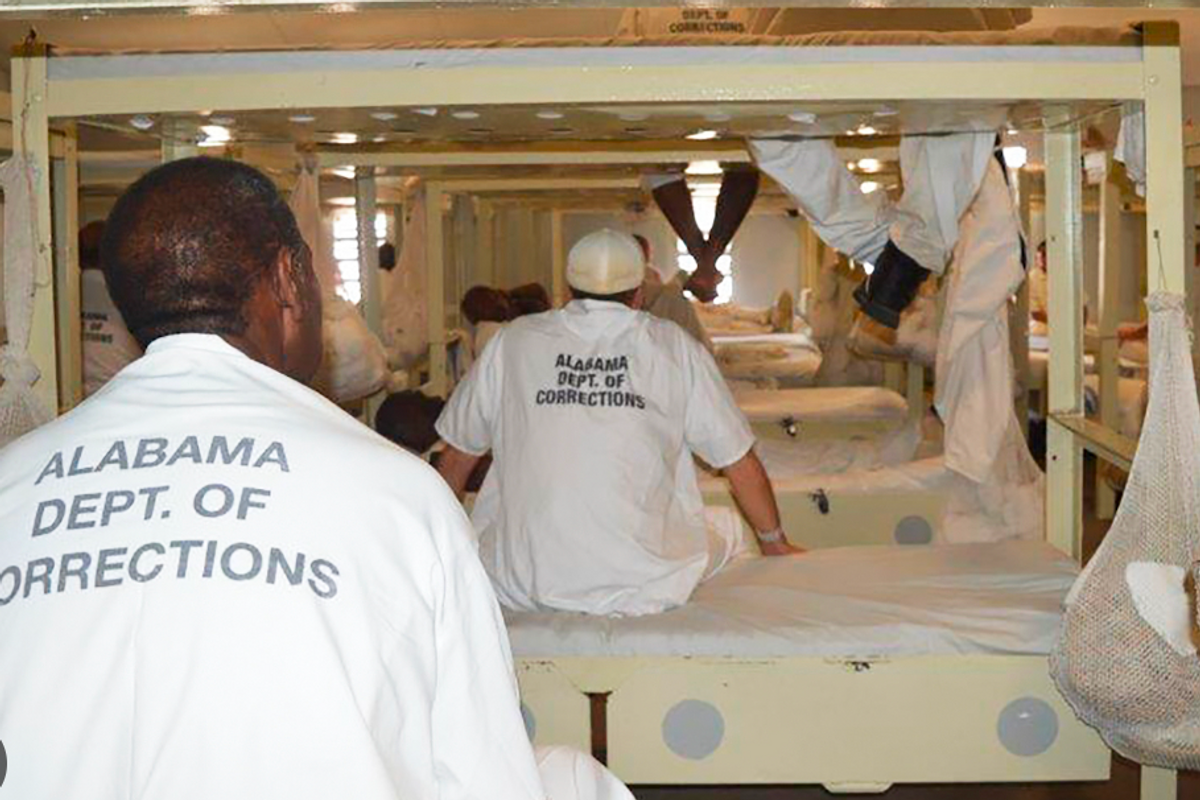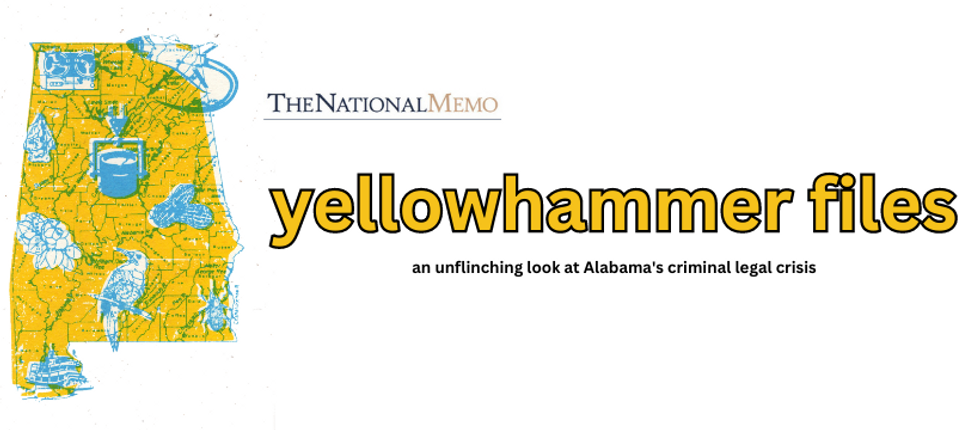 Lice so severe that even kerosene couldn't kill them. Shoeless feet padding aimlessly. Gross malnourishment.
That's how people described the Yellow Hammers, a semi-isolated colony of the ostracized and downtrodden in Illinois that developed during the Reconstruction Era.

The history of the Yellow Hammers is murky. As the legend goes, a Colonel Brodie of the Civil War — it doesn't include a first name — came home to Alabama, the Yellowhammer State, and relocated to Wilmington, Illinois where he purchased several acres of wooded land and invited anyone from his home state to come live on it, creating essentially an encampment people called "Brodie's Woods." Those people who relocated to Wilmington from Alabama were impoverished, almost permanently, and made pariahs in the community as they huddled on Brodie's land.
The pariahs' poverty prevented those among them who were employed from purchasing their own equipment so they used company tools — when they were able to work — whose handles were painted yellow.
These stories, reported by a high school student, can't be confirmed. First, the only nineteenth century colonel named Brodie was about 12 years old when the Civil War started. One William Brodie from Alabama fought in the Civil War but there's no record of his being a colonel. A now defunct local Chicago newspaper, the Surburbanite Economist, reported in 1970 that an area of Wilmington, Illinois was known as Brodie's Woods, but that's one of very few verifiable mentions of the area.
The more likely story of the root of Yellowhammer is that a cavalry of soldiers from Huntsville went to Kentucky during the Civil War to aid Gen. Nathan Bedford Forrest's — history will call him both a Grand Wizard of the Ku Klux Klan and an innovative warrior — Company A of the Confederate Army. They wore new sharp gray uniforms adorned with brilliant yellow trim. A Confederate soldier in tatters said they looked like the bird the yellowhammer, a type of woodpecker, which was made Alabama's state bird in 1927. The Yellowhammers ended up becoming valuable team members; they supported several of Gen. Forrest's victories, one of which frustrated Gen. Ulysses Grant's Vicksburg Campaign.
That the history of the Yellow Hammers is so hard to pin down says quite a bit about the state today; tracing what really happens proves difficult. Even though Alabama media tries to cover events inside the prisons, the state of news in 2023 dictates that coverage isn't as complete as anyone would like.
Just as the history of the Yellowhammers is unclear, the view into Alabama's prisons is muddied by the Alabama Department of Corrections (ADOC) and its commitment to opacity. The officials who run that system do not like looksies. Early this year, ADOC stopped releasing the number of in-custody deaths on a monthly basis, ostensibly because there were so many that they either couldn't keep up or didn't want to be embarrassed by their inability to protect the state's wards.
Nevertheless, the reports of carnage that keep dripping out — two men were murdered on May 15, 2023, an additional pair added to a list of over 60 since January 1, 2023 — have contributed to a narrative that men and women in Alabama prison are incorrigible, even feral, when all they're doing is adapting to the environment that the state has established for them.
The truth is that a good number of them are quite high-minded. When they staged a strike last fall, they didn't even protest the squalid conditions they live in, which happen to be deplorable. Instead they sought policy reform on sentencing and parole which will ultimately benefit people beyond them.
Their strike demands were imminently reasonable, despite Gov. Kay Ivey's disagreement. But the demands were really only part of the story of the strike. My sources tell me that — under the guidance of some dedicated leaders who I won't name now — rival gangs and sworn enemies convened in good faith to hammer out what they needed to ask for. In that respect, they're behaving better than many of us on the outside if they can display that type of comity. They came together despite the fact that they worry every day — along with family and friends — that they'll be killed or starved. They're fighting back non-violently. Bravely.
And even effectively. Because of the strike demands, lawmakers introduced two bills poised to pass the Alabama legislature. First is a bill that would mandate the right to attend one's own parole hearings by video (they can't attend these crucial proceedings now) and second is a bill that would allow people serving life sentences to petition to have their punishment reduced. Most prison work stoppages achieve nothing. This group of men and women convinced people to listen and act. Do not count these people out.
That doesn't mean the wind is under their yellowhammer wings. Gov. Ivey just signed a bill into law that reforms the so-called "good time" statute by making it harder to earn time off one's sentence because ADOC failed to take the good time of someone who attempted escape. Their resilience doesn't mean they're safe now or being treated justly. It's just the opposite.
Alabama's prison population reflects a lot of their yellowhammer history. Like woodpeckers, they're tenacious fighters. Much like the Yellowhammer Cavalry in 1862, they're nimble, capable of putting up a few wins, but then ultimately forgotten.
And they aren't living much differently than Brodie's Yellow Hammers. Some aren't supplied shoes and therefore aren't allowed in the chow hall. As I have reported before, the ADOC intentionally starves them when they assert their rights. They wander, often squatting in dorms where they're not assigned because they want to avoid being raped. The violence doesn't cease; I hear reports of outright beatings that all too often result in lost "good time" but no medical treatment. And they huddle, displaced and ostracized, in one of Alabama's 15 state-sanctioned colonies of fear and panic.
But unlike the legend of Brodie's Woods, these tales are true and verifiable. There's no fiction here. It's traceable. It tracks, all too well.
That's why today The National Memo announces an unflinching series that goes inside Alabama's criminal legal crisis: the Yellowhammer Files. We're going to trace and track data and stories until something changes. Check these files as they are published and you will be stunned by what you read.
Chandra Bozelko served more than six years in a maximum-security facility in Connecticut. While inside she became the first incarcerated person with a regular byline in a publication outside of the facility. Her "Prison Diaries" column ran in The New Haven Independent. Her work has earned several professional awards from the Society of Professional Journalists, the Los Angeles Press Club, The National Federation of Press Women and more.Her columns now appear regularly in The National Memo.
Advertising
Start your day with National Memo Newsletter
Know first.
The opinions that matter. Delivered to your inbox every morning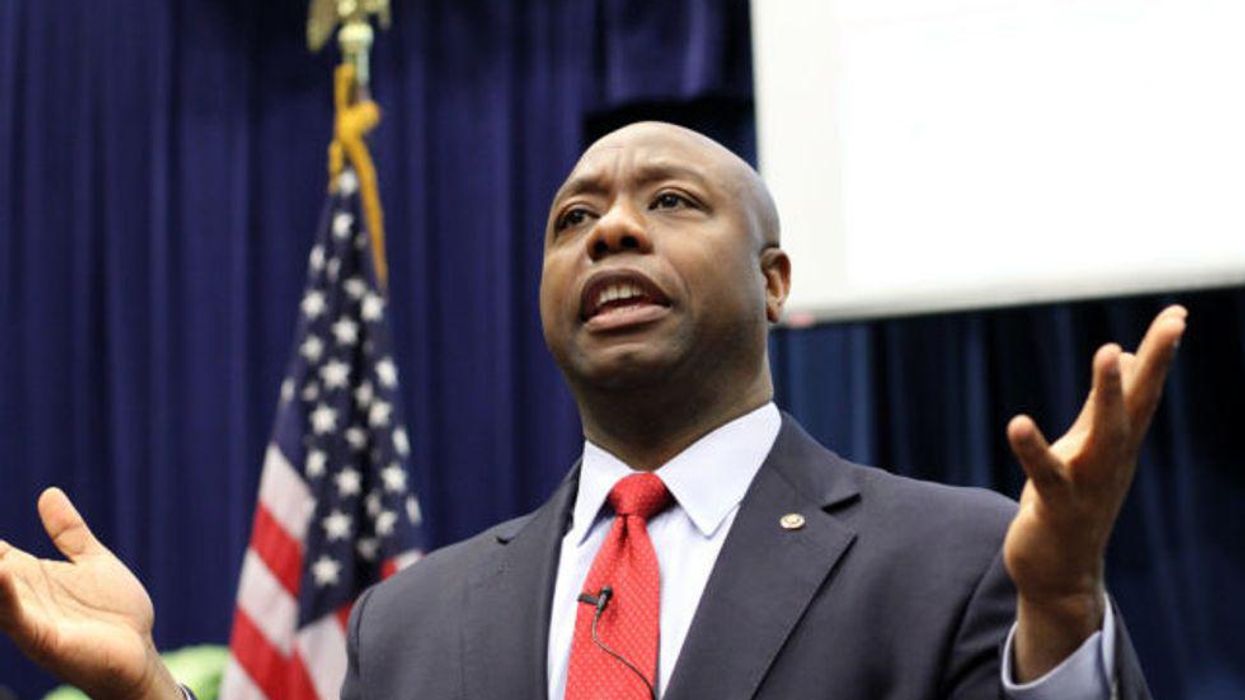 Watching Tim Scott's announcement speech, I was struck by how differently I would have responded to his message 10 years ago. In 2013 I wrote: "It's to their credit that Republicans are obsessed with getting the government to address its unconscionable and unmanageable debt, freeing up the productive private sector to create economic growth and maintaining the nation's military preeminence."
Ten years on, I'm sadder and (hopefully) wiser. As the intervening years have shown, the GOP has abandoned good faith altogether. Kevin McCarthy and his band of nihilists wouldn't recognize good faith if it hit them on the fanny. The Republicans who are beating their chests for "fiscal discipline" were obedient lapdogs when Trump increased deficits by 50% — and that was before COVID. In total, they grinned along to an additional $7.8 trillion in national indebtedness. Did I mention that they quietly raised the debt ceiling three times during Trump's term?
Sen. Tim Scott was along for the ride on all of this, so when he objected on Monday in his presidential campaign announcement that we have "spent decades getting deeper and deeper into debt to the Chinese Communist Party," it rings a little hollow.
It's not that there is nothing to like or admire about Scott. He did rise from poverty. His grandfather picked cotton. When he says, "My family went from cotton to Congress in one lifetime," he has every right to be proud. And while he wasn't exactly a profile in courage in calling Trump out, he wasn't a total sniveling coward either. After the Charlottesville "fine people on both sides" disaster, he said: "What we want to see from our president is clarity and moral authority. And that moral authority is compromised. ... There's no question about that."
When asked about raging inequality, Scott talks about education, praising the work of entrepreneurs like Eva Moskowitz, whose Success Academy schools have made such a dramatic difference in the lives of poor kids. "The quality of your education shouldn't depend upon the accident of your ZIP code," he declares. Even after years of bitter disillusionment with conservatives and (especially) Republicans, I still believe that our schools are a disgrace and reforming education is the best route to reducing poverty and hopelessness. Maybe I wouldn't use the expression "less CRT and more ABCs," but OK, it's politics. Let that pass. One cheer on policy.
I would also offer one cheer on message. During his announcement speech, Scott insisted that "We must show compassion for those who disagree with us," arguably not the most congenial sentiment for the perpetually roiled GOP base that has moved from laughing at cruelty to cheering on brutality.
Scott's boosters hope that his message of patriotic optimism (he even used Reagan's "city on a hill" cliche) will be an implicit rebuke to the dark turn the party has taken with Trump, to which one can only say, lots of luck. A party that makes Kyle Rittenhouse a pin up, dangles pardons for convicted murderers of Black Lives Matter protesters, and describes the January 6 rioters as citizens engaging in "legitimate political discourse" doesn't seem to be pining for a return to sunny optimism.
Does Scott have one unique advantage here? Sure. Republicans do love Black conservatives. I used to think Republicans lavished so much love on Black candidates and others (like Condoleezza Rice) because they were keen to prove that they harbored no racism in their souls. But since 2015, it looks different. The mask has slipped so often: Trump's Charlottesville outrage. The "s—-hole countries." The smearing of immigrants. A senator said Democrats favor reparations for "the people who do the crime." Marjorie Taylor Greene and Tucker Carlson mainstreamed the "great replacement" theory.
So Scott's pitch that his life is proof of America's virtue and lack of racism seems discordant. It seems less an affirmation of patriotism than a cynical play for Republican votes: "I'm the candidate the left fears the most." Translation: I'm the Black candidate who affirms your racial innocence. "We can choose victimhood or victory," Scott intones. "Grievance or greatness." Sure, there are people on the left who wallow in grievance, but what fair-minded person can fail to notice the victimhood and grievance that billows from every GOP outlet? "I will be the president," Scott promises, "who destroys the liberal lie that America is an evil country." Seriously? It's more like he will be the candidate who erects the biggest straw man to attack.
Is this unjust to Scott? Perhaps, though someone once said, "No matter how cynical I get, I just can't keep up." Here is Scott, the breath of fresh air, the neo-Reaganite, on the events of January 6: "The one person I don't blame is President Trump." And here is his 2022 response to Maria Bartiromo on whether he'd be open to the VP spot with Trump: "I think everybody wants to be on President Trump's bandwagon, without any question."
If you're keen to prove that America is not an evil country, maybe start by ruling out running with or even voting for a truly evil figure.
Mona Charen is Policy Editor of The Bulwark and host of the "Beg to Differ" podcast.
Reprinted with permission from Creators.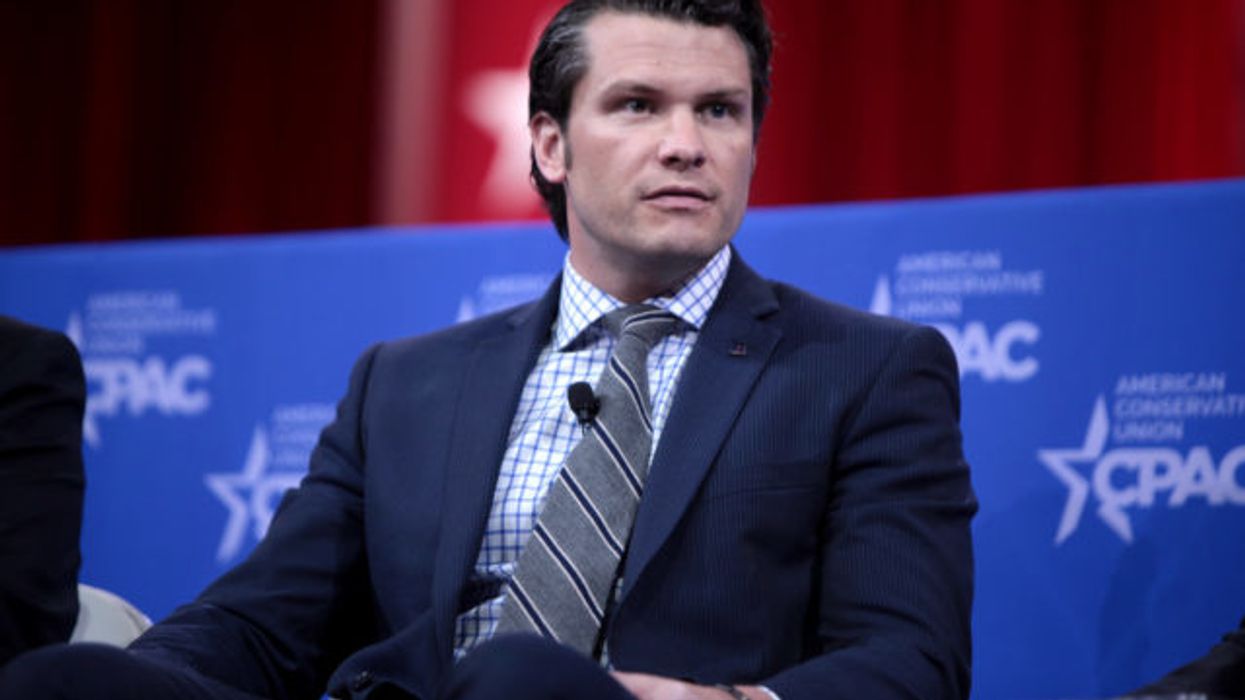 Fox News and Fox Business relentlessly promoted a false New York Post story claiming that homeless veterans were displaced from hotels to make room for newly-arrived migrants for several days last week, devoting more than an hour of airtime to claims that seemed tailor-made for Fox's anti-immigrant hysteria. The networks' coverage even included interviews with local government officials who said they had met with the displaced veterans.
But the story told by the Post, and promoted by Fox, unraveled less than a week later, when local news outlets investigated the claims and determined that it was a hoax.
The Mid Hudson News was the first outlet to debunk the story. According to their reporting, there were never any veterans at the main hotel in question, the Crossroads Hotel, and nobody was kicked out to make room for migrants. The Mid Hudson Newsalso reported that the veterans that local politicians claimed to have met to verify the story were actually homeless men who were recruited from a shelter and paid "to act as veterans that had been displaced from a Newburgh hotel in order for a non-profit organization to perpetrate a fraud on the public."
Another local newspaper, the Times Union, reported that an attorney for the Crossroads Hotel stated that staff at the hotel "are receiving serious threats — including death threats — from all over the county as a result of" the false accusation, and that staff one day "were forced to call 911 to seek protection against someone who was menacing the staff at the hotel, claiming he was looking for the veterans."
Once this story was debunked by local news outlets, and nearly two weeks after Fox began promoting the story, Fox News and Fox Business began airing extremely short "updates," which admitted that the entire story was false. On May 24, Fox rolled out an obviously scripted statement on several programs specifically mentioning the Crossroads Hotel, which had featured prominently in Fox's coverage, possibly to avoid yet anotherdefamation lawsuit similar to those brought by Dominion Voting Systems and Smartmatic in response to Fox's political smear campaigns against them.
Reprinted with permission from Media Matters.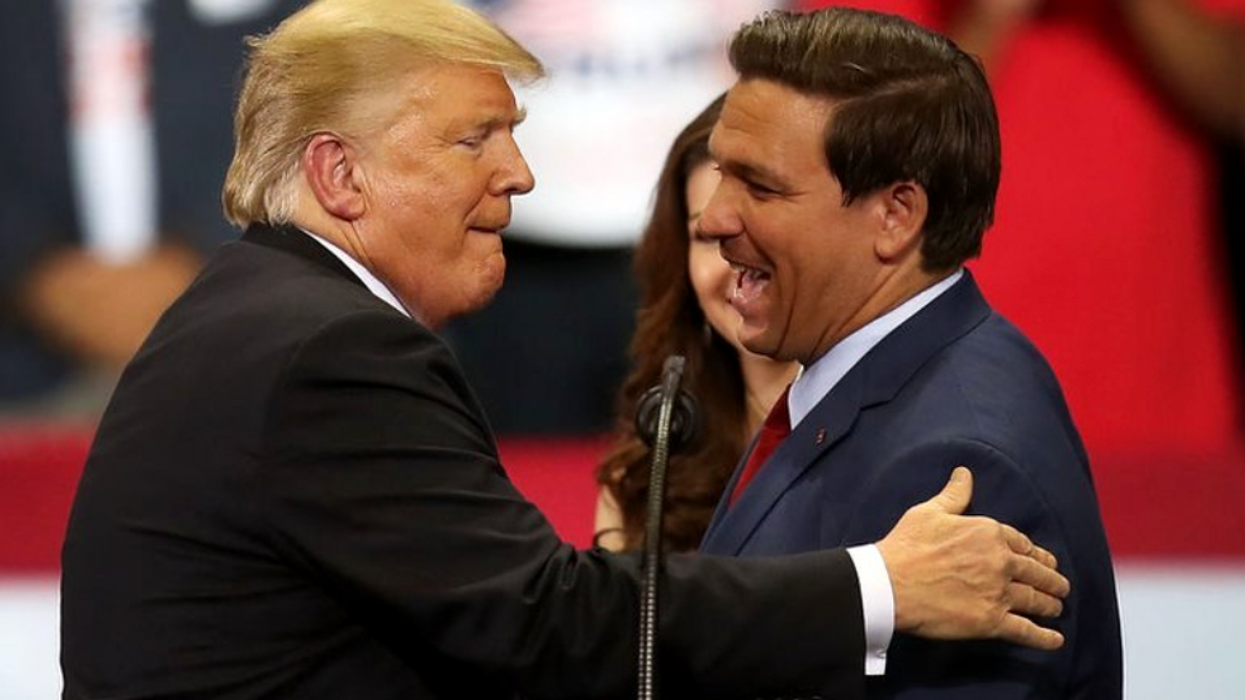 Donald Trump late Saturday leveled an attack against the "Club for Growth," a conservative advocacy group that recently criticized the former president in an ad, for supporting Florida Gov. Ron DeSantis (R).
Trump posted on Truth Social, his own social media platform that he created after being banned from most other platforms in the wake of his role in the January 6, 2021, insurrection attempt, that the group is attempting to counter DeSantis' own policy decisions.
"The very stupid, China loving 'Club for No Growth,' which has been backing Ron De Sanctimonious as his poll numbers have been absolutely CRASHING, has just spent some of the RINO money they have accumulated on an ad campaign hoping to counter the fact that Desanctus, just off the worst Presidential 'Launch' in history, opted three times to cut & destroy Social Security, even lifting the minimum age to 70," Trump wrote. "He also voted to cut Medicare & institute a 23% National Sales Tax. Ron is a loser!"
It was previously reported that the war between Trump and the Club for Growth was threatening to undermine the Republican Party's plans for the 2024 election and that could blow up endorsement plans.
Reprinted with permission from Alternet.
From Your Site Articles
Related Articles Around the Web
By Moira Warburton, Katharine Jackson and Gram Slattery
WASHINGTON (Reuters) - After tough negotiations to reach a tentative deal with the White House on the U.S. borrowing limit, the next challenge for House Speaker Kevin McCarthy is pushing it through the House, where it may be opposed by both hardline Republicans and progressive Democrats.
As Democratic and Republican negotiators iron out the final details of an agreement to suspend the federal government's $31.4 trillion debt ceiling in coming days, McCarthy may be forced to do some behind-the-scenes wrangling.
A failure by Congress to deal with its self-imposed debt ceiling before June 5 could trigger a default that would shake financial markets and send the United States into a deep recession.
Republicans control the House by 222-213, while Democrats control the Senate by 51-49. These margins mean that moderates from both sides will have to support the bill, as any compromise will almost definitely lose the support of the far left and far right wings of each party.
To win the speaker's gavel, McCarthy agreed to enable any single member to call for a vote to unseat him, which could lead to his ouster if he seeks to work with Democrats.
Hours before the deal was announced, some hardline Republicans balked at McCarthy cooperating with the White House.
"If Speaker's negotiators bring back in substance a clean debt limit increase ... one so large that it even protects Biden from the issue in the presidential ..., it's war," Representative Dan Bishop, a Freedom Caucus member, tweeted.
The deal does just that, sources briefed on it say: it suspends the debt ceiling until January 2025, after the November 2024 presidential election, in exchange for caps on spending and cuts in government programs.
Bishop and other hardline Republicans were sharply critical of early deal details that suggest Biden has pushed back successfully on several cost-cutting demands on Saturday, signaling McCarthy may have an issue getting votes.
"Utter capitulation in progress. By the side holding the cards," Bishop said.
Progressive Democrats in both chambers have said they would not support any deal that has additional work requirements. This deal does, sources say, adding work requirements to food aid for people aged 50 to 54.
The deal would boost spending on the military and veterans' care, and cap it for many discretionary domestic programs, according to sources familiar with the talks. But Republicans and Democrats will need to battle over which ones in the months to come, as the deal doesn't specify them.
Republicans have rejected Biden's proposed tax increases, and neither side has shown a willingness to take on the fast-growing health and retirement programs that will drive up debt sharply in the coming years.
Several credit-rating agencies have said they have put the United States on review for a possible downgrade, which would push up borrowing costs and undercut its standing as the backbone of the global financial system.
(Reporting by Moira Warburton in Washington; Editing by Heather Timmons and Kim Coghill)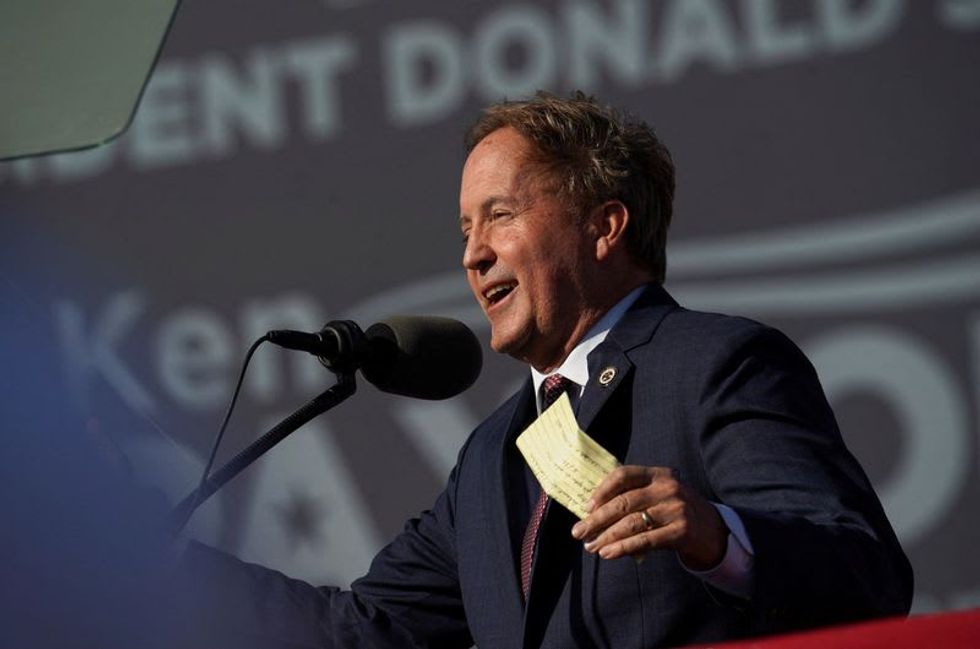 By Brad Brooks and Maria Caspani
LUBBOCK, Texas (Reuters) -The Texas House on Saturday voted to impeach Attorney General Ken Paxton, a conservative firebrand and ally of former President Donald Trump who has been accused by his fellow Republicans of abuse of office.
In historic proceedings, the 149-member House voted 121-23 to impeach Paxton after hours of debate during which the chamber heard speeches from supporters and opponents of impeachment. Two members were present but not voting while three were absent.
Paxton will now be temporarily removed from office pending a trial in the Senate, where his wife, Angela Paxton, is a senator. The Texas Senate is in recess until 1 p.m. CDT (1800 GMT) on Sunday, according to its website.
Paxton has denied the accusations and denounced the proceedings as "illegal, unethical, and profoundly unjust" in a statement on Twitter after Saturday's vote.
"I look forward to a quick resolution in the Texas Senate, where I have full confidence the process will be fair and just," he said.
In a message on his social media channel Truth Social ahead of the vote, Trump, who is seeking re-election in 2024, vowed to "fight" Texas House Republicans if Paxton were to be impeached.
The 20 articles of impeachment presented by a Republican-led House committee accuse Paxton of improperly aiding a wealthy political donor, conducting a sham investigation against whistleblowers in his office whom he fired, and covering up his wrongdoing in a separate federal securities fraud case against him, among other offenses.
Paxton's impeachment proceedings laid bare the rift among Texas Republicans. Some spoke passionately in support of impeaching the state's top law enforcement official.
"Attorney General Paxton continuously and blatantly violated laws, rules, policies and procedures," Representative David Spiller said ahead of the vote.
Others vehemently opposed it. John Smithee, a long-serving conservative member of the chamber, said he was not speaking in Paxton's defense but criticized the process and said there was insufficient evidence.
"There is not a word, not one sentence in the testimony before you that would be admissible in any Texas court of law," Smithee said. "It is hearsay within hearsay within hearsay."
Paxton has staked out a position on the far right on divisive cultural issues. He has sued the Biden administration nearly 50 times attempting to halt what has he labeled as "unlawful tyrannical policies" on issues including immigration, gun rights and business regulation.
The five-member Texas House General Investigating Committee voted unanimously on Thursday to recommend that Paxton be impeached and removed from office.
Paxton easily won re-election last year after fending off a Republican primary challenge from George P. Bush, a scion of two former presidents.
The committee has heard testimony from its investigators about several years of alleged abuse of office by Paxton, including that he provided friend and donor Nate Paul, a Texas real estate developer, with FBI files related to the bureau's investigation into Paul.
The impeachment articles also allege Paxton engaged in bribery when Paul hired a woman with whom Paxton was having an extramarital affair.
(Reporting by Brad Brooks in Lubbock, Texas, Daniel Trotta in Carlsbad, California, and Maria Caspani in New York; Editing by Tom Hogue, David Gregorio and Daniel Wallis)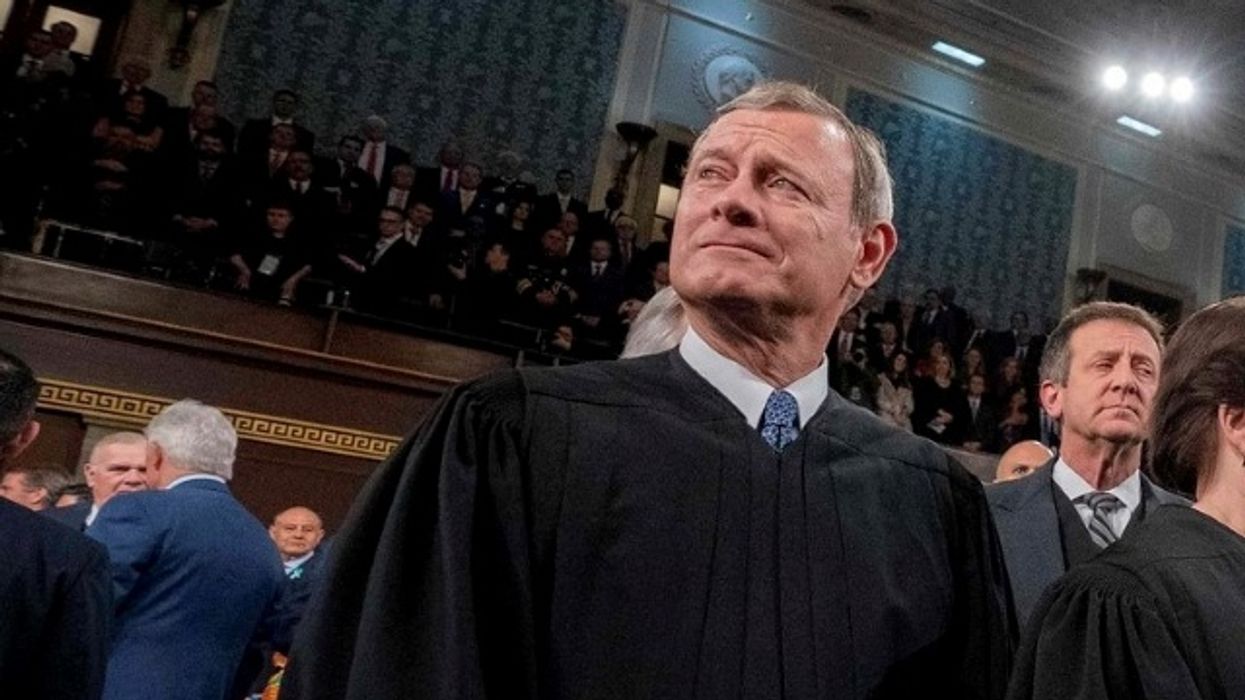 Get ready for this one: The Supreme Court doesn't have a legitimacy problem, Chief Justice John Roberts claimed in a speech this week. No, the most serious threat to the institution as far as he's concerned is an American public that demands accountability from the courts.

Speaking at the American Law Institute on Tuesday, Roberts said that the "hardest decision" he has had to make while helming the court wasn't about any core constitutional question—the First Amendment or the death penalty or the separation of powers—but how to protect the justices from a public that's exercising free speech against the court.
\u201cJohn Roberts weighs in on Kyle Duncan\u2019s temper tantrum at Stanford last year to chastise the student protestors\n\nhttps://t.co/21NASDmgNc\u201d

— Nicholas Wallace (@Nicholas Wallace) 1684953982
"Judges heckled and shouted down at a law school, protesters outside the homes of justices to the extent that martial protection is needed 24/7," Roberts bemoaned. That law school heckling? The judge was Stuart Kyle Duncan, an ultraconservative Donald Trump appointee brought to campus by the Federalist Society chapter of Stanford University Law School. The whole event was apparently set up just to create this conflict.
Duncan came prepared, striding into the room with his camera out to film the event so he could "make a record" of their demonstration. After an administrator and a student leader quieted the protesters, the judge skipped his speech and moved directly to Q&A. He then insulted various students ("you are an appalling idiot," the judge told one) while refusing to engage with their questions. After departing, the judge embarked upon a conservative mediatour, declaring that the "coddled law students" behaved like "dogshit" and urging Stanford to discipline them.
Despite all his talk of protecting his court's "legacy," Roberts happily leans into that bit of theater because conservatives are always the victims. Just like Justice Samuel Alito, who earlier this month whined about the rabble-rousing public being angry with him for taking basic bodily autonomy away from half of us. "[T]his type of concerted attack on the court and on individual justices is new during my lifetime," Alito complained. "We are being hammered daily, and I think quite unfairly in a lot of instances. And nobody, practically nobody, is defending us." Devastatingly tragic, isn't it?
Clearly, the courts and the individual judges making life and death decisions about all of us are supposed to be above all that. Never mind that whole "coequal branch of government" business for these guys—they don't have to worry about being reelected and have their jobs for life, so accountability isn't their problem.
Roberts made that abundantly clear in his speech, brushing away the mounting ethics problems on the high court. He's got it all under control. "I want to assure people I am committed to make certain that we as a court adhere to the highest standards of conduct," Roberts said. "We are continuing to look at things we can do practically to that effect."
That's totally believable. That's why he refused the invitation of the Senate Judiciary Committee to come discuss what the court was doing about the questions of accountability swirling around the court. "I am confident there are ways to do that that are consistent with our status as an independent branch of government under the Constitution's separation of powers," Roberts added. Got that? The branch of government that literally tells the legislative and executive branches what they can or can't do now claims that Congress, the branch that appropriates the money that pays their salary and funds their operations, lacks similar oversight over their business.
That's certainly the message Democratic Sen. Chris Van Hollen of Maryland is sending. Van Hollen chairs the Financial Services and General Government Appropriations Subcommittee, the one in charge of the Supreme Court budget. He said earlier this month that he's looking "at all the options" for imposing reforms on the court.
Roberts isn't going to step up here, that much is clear. Congress is going to have to do it. Voters gave Democrats a Senate majority in 2022 and it's time to fully wield that power. Roberts' arrogant and smug dismissal of the Senate gives them all the ammunition they need to do it.
Reprinted with permission from Daily Kos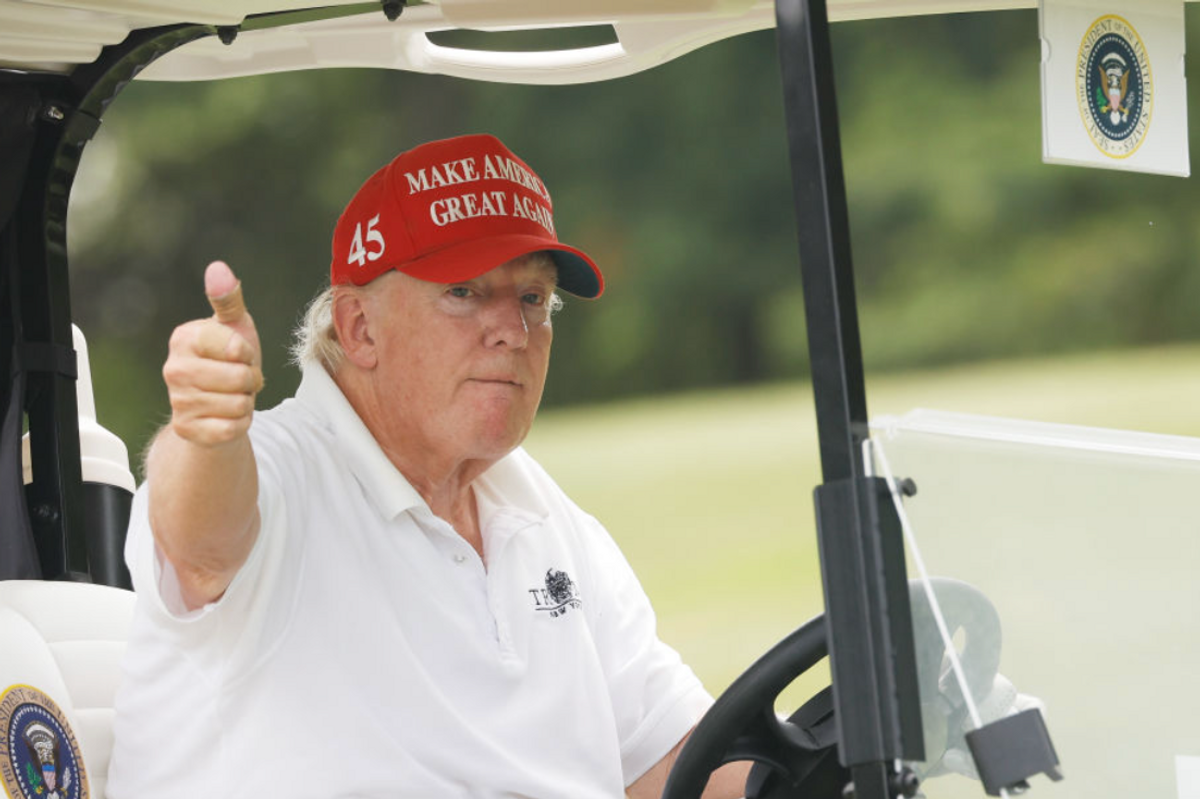 The Espionage Act, 18 U.S. Code § 793, is a law that was passed in 1917 just after the United States entered World War I to prevent secrets essential to the operations of the military from being transmitted to the enemy or to anyone not authorized to have them in their possession. The act, interestingly, defines secret material as "information relating to the national defense," which in the opinion of most legal experts removes the necessity for the documents or plans or photographs or maps to have markings of "secret" or "top secret."
Donald J. Trump, in his capacity as a citizen of the United States, is suspected of having taken such national defense information with him from the White House when he left office in 2021. The National Archives, the repository for all the papers of a president of the United States as well as gifts given to him while in office, noticed that certain documents were missing from materials turned over by the Trump administration when the Archives began to go through Trump's papers in 2021. Among them was the so-called "perfect letter" written to Trump by North Korean dictator Kim Jong Un, about which Trump had trumpeted endlessly as president. The letter was an official document of the Trump presidency because it was written to Trump as president during the time he served, thus it belonged to the United States and not to Trump.
Looking further through what we will call the Trump papers, the Archives noticed that certain other well known papers were missing, as well as certain gifts that had been given to Trump by leaders of foreign nations. The Archives asked for the return of all documents, gifts, and other materials Trump had taken from the White House. Thus began the long road to where we find ourselves today, contemplating charges being brought against a former president of the United States for violating a law that was written to punish spies.
The section of the law that pertains to Trump's alleged crimes reads as if it could have been written with him specifically in mind. Here it is, section "d" of the Espionage Act:
Whoever, lawfully having possession of, access to, control over, or being entrusted with any document, writing, code book, signal book, sketch, photograph, photographic negative, blueprint, plan, map, model, instrument, appliance, or note relating to the national defense, or information relating to the national defense which information the possessor has reason to believe could be used to the injury of the United States or to the advantage of any foreign nation, willfully communicates, delivers, transmits or causes to be communicated, delivered, or transmitted or attempts to communicate, deliver, transmit or cause to be communicated, delivered or transmitted the same to any person not entitled to receive it, or willfully retains the same and fails to deliver it on demand to the officer or employee of the United States entitled to receive it;
Here is the operative sentence at the bottom of the six sections of the Espionage Act that applies to violations of all of them: Shall be fined under this title or imprisoned not more than ten years, or both.
I have written previously at length about all the stages of this legal journey, from the subpoena sent to Trump in May of last year, to the FBI search of Mar-a-Lago, to the appointment of Special Counsel Jack Smith to oversee all aspects of the several investigations of Trump that are underway, to the stories that have emerged about the various people who have been questioned by the grand jury sitting in Washington, D.C. hearing evidence in the case. So, we don't need to rehash all that now.
What is relevant today are recent reports of two things that bear on the investigation of Trump for violating the act, as well as a concomitant investigation of his potential violations of laws against obstruction of justice, both of which apply to Trump's apparent illegal theft of and retention of national security information when he left office.
The first is a report in the New York Times that the Justice Department has gathered "sufficient evidence to meet its burden of showing that the former president had retained the classified documents willfully." One piece of that evidence recently revealed that Trump had ordered that boxes of materials, including classified documents, be moved from one place to another on the day before representatives of the Department of Justice were due to arrive at Mar-a-Lago to pick up an envelope containing 38 classified documents Trump was turning over in response to the subpoena that had been issued to him on May 11, 2022.
The date was June 2 when Trump ordered boxes to be moved within the Mar-a-Lago complex. Trump's lawyer, Evan Corcoran, called the Department of Justice on that day and said the DOJ could come pick up the 38 documents, which FBI officers and two attorneys for the DOJ did on June 3. The DOJ officials on June 3 were shown the storage room to which boxes had been moved but were told they could not look into the boxes. Later, this fact would be used to obtain the FBI search warrant which was executed on August 8.
Corcoran has been questioned before the grand jury multiple times about these matters, including the certification he drew up that a "diligent search" had been carried out by him, and that the 38 classified documents he turned over on June 3, 2022 were all that had been found. Corcoran's testimony, and that of a worker at Mar a Lago who was involved in moving the boxes, are apparently part of the evidence that shows Trump withheld the classified documents "willfully" in violation of the section against retaining national security information and failing to turn it over to "an officer or employee of the United States entitled to receive it." That would be the DOJ officials who showed up at Mar a Lago on June 3 and were prevented from looking into the boxes they were shown in the storage room.
The other proverbial shoe to drop was testimony by another worker at Mar-a-Lago that revealed Trump had kept some of the classified documents in his office openly lying around on his desk where they could be seen by anyone who walked into the office. Special Counsel Smith also has testimony that Trump frequently showed classified documents to visitors in his office and bragged that the documents were "his."
That piece of the prosecutorial puzzle relates to the section of the law against transmitting national security information to "any person not entitled to receive it." Anyone Trump showed the classified documents to would fall into that category, as would any employee at Mar-a-Lago who entered Trump's office and had access to the classified documents lying around in full view. That might be cleaners, the workers who moved the boxes of classified documents, or anyone else who walked into the office, including, for example, Mar-a-Lago visitors or Melania or Jared or Ivanka or any of Trump's lawyers or other employees. None of them had top secret security clearances.
The point about this section of the law is that anyone to whom Trump revealed a top secret document could walk out of his office and tell someone else what he or she saw. Jared Kushner could have called his friends in the Saudi government and told them about the top secret documents Trump had about the president of France, enabling the Saudis to use that information in any oil deal they had with France, or a negotiation for France to supply the Saudis with weapons or naval vessels or military aircraft.
Trump himself could have used the top secret information in his own dealings with foreign governments and companies. The New York Times reported this week that the DOJ has issued a subpoena for information about Trump's business dealings in seven countries: China, France, Turkey, Saudi Arabia, Kuwait, the United Arab Emirates, and Oman. Since leaving office, Trump is known to have had dealings with Saudi Arabia to use his name on a complex involving a golf course, offices, and apartments. He has also had dealings with the Saudi-owned LIV golf tour, which has signed contracts to hold its events at Trump-owned golf courses in the United States and overseas, including Great Britain.
The words hot water come to mind when describing where Trump finds himself today, and we haven't even dipped our toe into the boiling cauldron surrounding an entirely separate investigation by the Special Prosecutor into Trump's attempts to overturn the election of 2020, as well as an investigation into his fund raising surrounding those attempts, where he is suspected of raising funds for lawsuits filed after the election that were diverted to his own Super Pac and never used for the purpose they were advertised for in fund raising appeals. That might be a violation of laws against wire fraud, among other financial crimes.
Trump took a look at the Espionage Act while he was president and said to himself, hey, there's a weapon I can use against my enemies in the press who keep reporting on leaks from my administration about scandals involving cabinet secretaries, among other things. Now the Espionage Act has come into play against him for its originally intended purpose.
Ironies abound. If Trump is charged with violating the Espionage Act, that will be a far cry from charges involving his Big Lie, which Republicans have fastened themselves to as if were a life preserver in the upcoming elections. Let's see them try to call foul if Trump is, in effect, charged as a spy, especially if the charges involve him using top secret national security information to line his own grubby pockets.
Lucian K. Truscott IV, a graduate of West Point, has had a 50-year career as a journalist, novelist, and screenwriter. He has covered Watergate, the Stonewall riots, and wars in Lebanon, Iraq, and Afghanistan. He is also the author of five bestselling novels. You can subscribe to his daily columns at luciantruscott.substack.com and follow him on Twitter @LucianKTruscott and on Facebook at Lucian K. Truscott IV.
Please consider subscribing to Lucian Truscott Newsletter, from which this is reprinted with permission.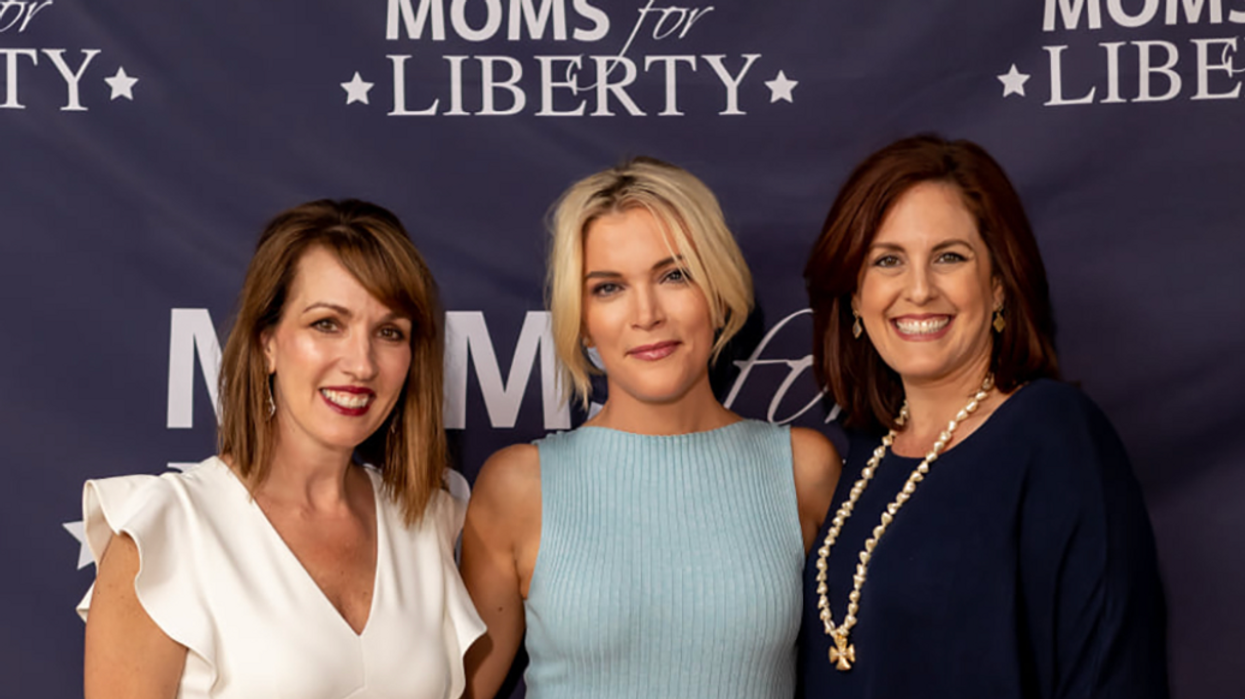 Here we go again. What we have here is a classic moral panic, a repeating theme in American public life.
Remember the McMartin preschool trial in Los Angeles back in the 1980s? Bizarre allegations of satanic sexual abuse were made against a family-run day care center in Manhattan Beach. Replete with sensational media coverage, the investigation and two criminal trials ended up lasting for seven years and costing almost $15 million — the longest criminal trial in U.S. history. A total of seven day care workers were charged with 321 counts of sexual abuse involving some four dozen children.
Prompted by true believers using anatomically correct dolls, little kids too young for kindergarten told fantastic tales involving flying witches, hot air balloons, dinosaurs and secret tunnels that children accessed by being flushed down the toilet before being abused by famous movie stars.
In the end, not a single episode of child molestation was ever proven, and there were no convictions, although some of those accused spent years in jail. All charges were eventually dropped. In the end, the mother whose accusations prompted the original probe was diagnosed with acute paranoid schizophrenia and died of alcohol poisoning.
Lawrence Wright's terrific book Remembering Satan tells a similarly horrific tale of "recovered memory syndrome" that convulsed Olympia, Washington, around the same time. Father-daughter incest, orgies, unholy rites and mass infanticide — under the right circumstances, it appears, suggestible individuals can be persuaded to confess to almost anything.
If all that sounds reminiscent of the QAnon cult belief that Hillary Clinton conducts murderous satanic rituals in the basement of a Washington pizza restaurant (that has no basement), then you must be paying attention. Exactly why Americans are so prone to these repeated episodes of collective hallucination is hard to say. But fundamentalist Christianity appears to be the common denominator.
Which brings us to "Moms for Liberty" and their impassioned crusade against, yes, public librarians. Exactly what these women think the word "liberty" means is not clear. They are censors and book-banners of great passion and determination. Rather like the Junior Anti-Sex League in George Orwell's 1984.
In Arkansas, near Little Rock, the Saline County Republican Women have even erected billboards declaring war on "X-RATED LIBRARY BOOKS." Judging from the examples cited on the related website, most are R-rated at best. They're largely earnest tomes such as Let's Talk About It: The Teen's Guide to Sex, Relationships, and Being a Human. It is shelved in the "Young Adult" section of the library.
"The opinion/instruction in this book directly and continuously opposes Christianity and the Word of God," readers are told. The group accuses the county library staff of pushing "the LGBTQ agenda" and sneers that they should instead serve "the people of Saline County, not the interests of people in California."
California, which gave the nation Ronald Reagan, is now synonymous with Sodom and Gomorrah among the GOP elect.
How many young women in Saline County become pregnant during high school for lack of understanding of what used to be called "the facts of life," I can't tell you. But I can assure you they learn more about sex in pickup trucks than in the public library.
Seriously, how many libertine librarians have you known? A less subversive cohort would be hard to imagine.
Even granting that the institution known as "Drag Queen Story Hour" has got to be the dumbest example of liberal folly since "Defund the Police," the notion that junior high librarians — of all people — have dedicated their careers to "grooming" children for sexual purposes ... well, it's just too silly to talk about.
Besides, if you follow the news, it's in the churches, not the libraries, where all the action is. Scarcely a week passes around here without some preacher being busted for sexual misconduct.
Well, coaches and English teachers, too.
During my own long-ago youth, the naughtiest book I read was Peyton Place, the scandalous 1950s bestseller that lifted the lid off a small New England town. I certainly didn't borrow it from the library. Paperback copies were everywhere.
The novel portrayed sexuality as fascinating, yes — also intoxicating, ubiquitous and dangerous. Kind of scary, actually. If anything, the women were worse than the men. After the lights went down, hardly anybody in Peyton Place, it seemed, was who they pretended to be.
That's why Jeannie C. Riley referenced the novel in her classic country song Harper Valley PTA: "This is just a little Peyton Place/And you're all Harper Valley hypocrites."
I can't help but start humming the tune whenever the Moms for Liberty take the platform.
Anyway, I could tell you what I think these pious crusaders do when they get back home after reading aloud naughty passages from library books to audiences of fellow Holy Housewives. (Assuming they do go home, instead of checking in at the No-Tell Motel for a couple of hours.) But never mind. Imagine it yourselves. I'm sure you can.
Gene Lyons is a National Magazine Award winner and co-author of "The Hunting of the President."
Reprinted with permission from Suntimes.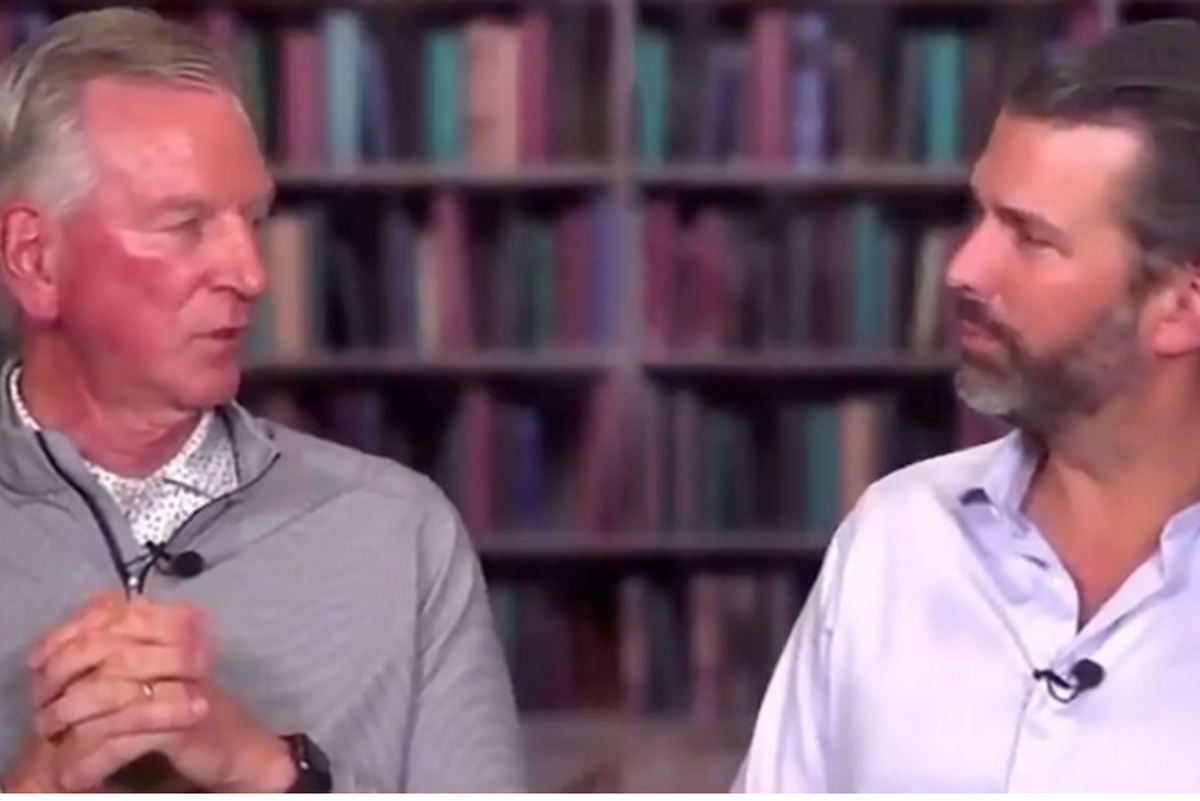 Alabama Republican Sen. Tommy Tuberville has long been known for saying wildly racist stuff out loud in the service of the conservative agenda. And he did it again during an appearance on Donald Trump Jr.'s web show, "Triggered," while talking about all the "woke" problems in the world.
Making the rounds on Friday was a clip of Tuberville attacking teachers. More specifically, Tuberville blew his racist whistle, saying, "COVID really brought it out about how bad our schools are and how bad our teachers are in the inner city, most of them in inner city." But he wasn't done degrading "inner city" educators, adding, "I don't know whether they can read and write."
Now, Tuberville says lots of racist things, but his appearance with Don Jr. did expose how racism often works for the Republican Party: as an attack on labor.
The full exchange between the two dunderheads gives away the game. Notice how quickly Tuberville's racist convictions jump track to labor issues.
"And they want a raise. They want less time to work and less time in school. It's just we've ruined work ethic in this country." They're also lazy. Got all that old-timey racism?
But basic conservative racism aside, this is Tuberville's real agenda: breaking unions and ridding Alabama of public schools. Tuberville, like virtually all Republican officials, is in the business of siphoning public school money to the private sector. The lynchpin of the conservative movement's war on public education and teachers is "parents rights" (unless those parents' children don't agree with Christian conservative politics).
Tuberville just has a tendency to bang the racist gongs as loudly as possible, and the MAGA world needs racism the way that the general population needs soylent green. It is no coincidence that Tuberville's blunt bigotry has found a home in the MAGA camp, pushing Big Lie election fraud claims, even saying this pretend election fraud against the Donald "makes me want to vote for him twice."
Tuberville has been called out for his dangerous racist statements before. During a Trump rally in October of last year, Tuberville gave his jumbled version of an attack on Democrats and the fake crime wave, saying, "They want crime, because they want to take over what you got. They want to control what you have. They want reparation because they think the people that do the crime are owed that. Bullshit. They are not owed that."
Tuberville hits pretty much every racist trope that Black Americans have fought against for hundreds of years. In the span of a few months, Tuberville has said, out loud and in front of cameras, that the descendants of slaves are criminals, uneducated (if not illiterate), and indolent. Tuberville's lazy use of racist tropes exposes him as the low-rent George Wallace he is clearly modeling himself after.
Tuberville's racist wisdom is always factually wrong, even if the majority of Republican officials believe it. Tuberville joins other bigoted right-wing charlatans in his use of racist dog whistles we all once believed were too archaic to be used anymore—even for racists.
Reprinted with permission from Daily Kos.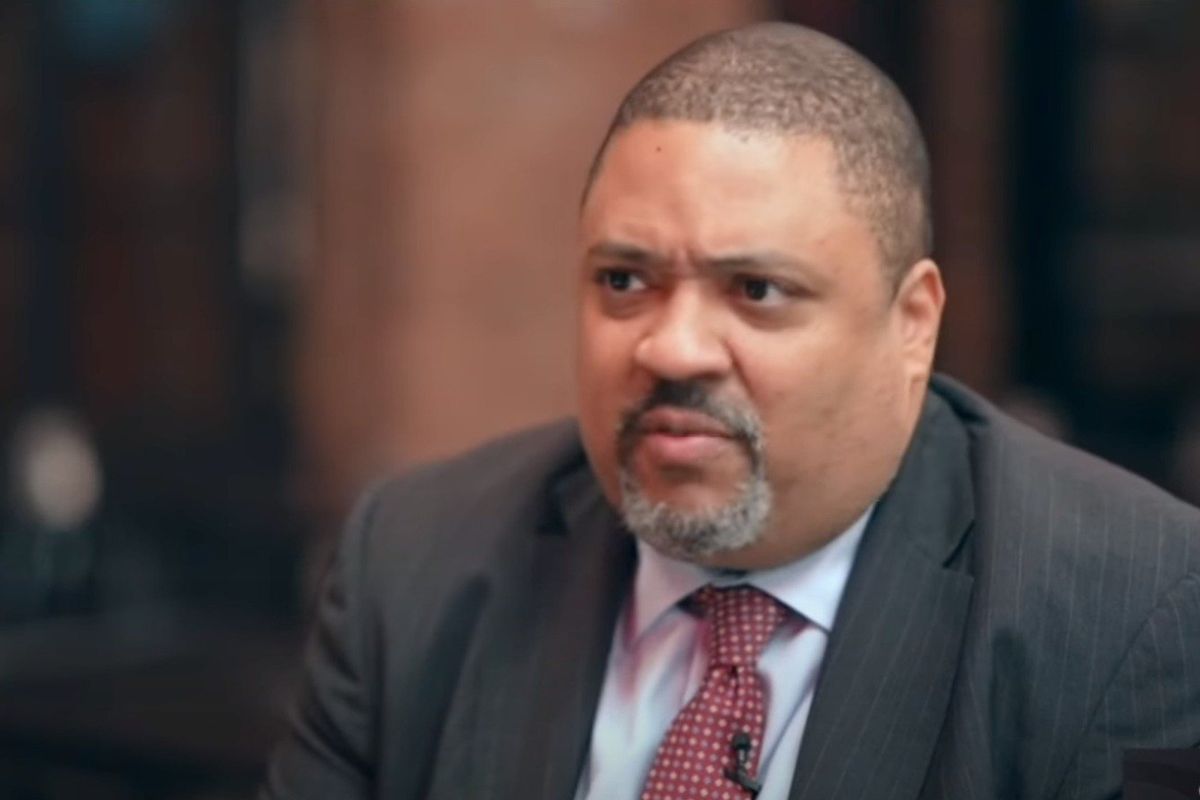 Prosecutors in Donald Trump's Manhattan criminal trial have notified the ex-president's attorneys they have a recording of him and a witness. The notification comes in the form of an automatic discovery form, CBS News reports, which "describes the nature of the charges against a defendant and a broad overview of the evidence that prosecutors will present at Trump's preliminary hearing or at trial."
CBS reports prosecutors have handed the recording over to Trump's legal team.
It's not known who the witness is, nor are any details known publicly about what the conversation entails, or even if it is just audio or if it includes video.
According to the article's author, CBS News' Graham Kates, via Twitter, prosecutors say they also have recordings between two witnesses, a recording between a witness and a third party, and various recordings saved on a witness's cell phones.
\u201cManhattan prosecutors disclosed to Trump a recording of him and a witness in his criminal case.\u201d

— Graham Kates (@Graham Kates) 1685132464
Trump is facing 34 felony counts in Manhattan District Attorney Alvin Bragg's case related to his allegedly unlawful attempt to hide hush money payoffs to a well-known porn star by falsifying business records to protect his 2016 presidential campaign.
See the discovery form above or at this link.
Reprinted with permission from Alternet.