A Conservative's Lament: 'I Miss Barack Obama'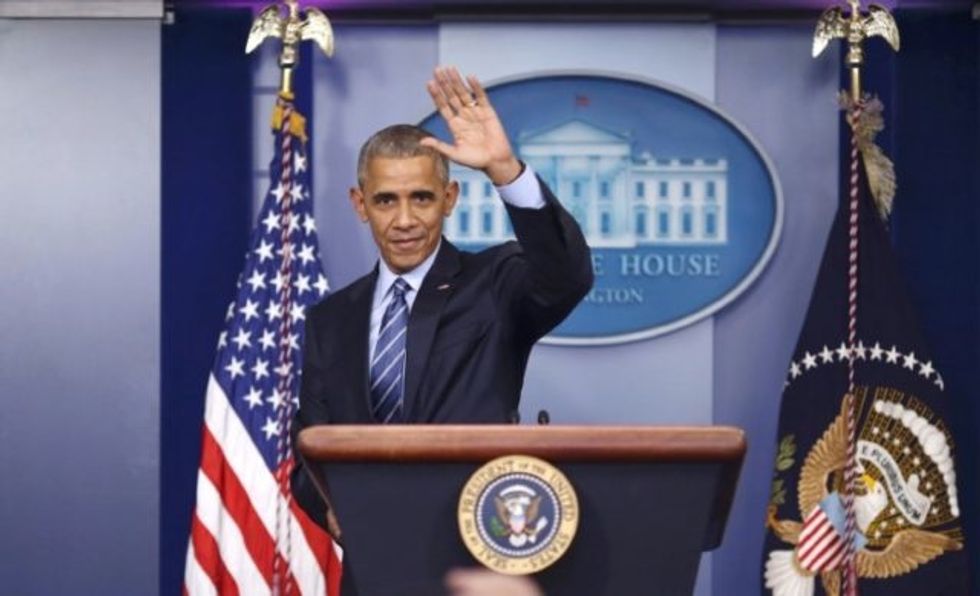 Reprinted with permission from AlterNet.
Max Boot served on two campaigns against President Barack Obama, but in the time of President Donald Trump, he now wishes the country could get its 44th president back.
"How I miss Barack Obama," begins the conservative writer in a new op-ed for the Washington Post.
Essentially, he makes the argument that so many Democrats and left-of-center people have made since the ascension of Trump: Nearly everything conservatives ever criticized Obama for is an order of magnitude — at least — worse under Trump.
Boot says that compared to the present day, Obama's presidency "appears to be a lost golden age when reason and morality reigned."
But conservatives can't simply write Boot off as just another liberal pretending to be a Republican. He worked for both John McCain and Mitt Romney when they ran for president in 2008 and 2012. And Boot stands by his criticisms of Obama as indecisive, weak on foreign policy, and overly indulgent in social programs.
What he misses are all the ways in which Obama upheld basic decency in the public sphere. And he realizes now that some of the controversies stirred up under Obama's two terms — such as the phony story about the IRS targeting conservative groups — were "fake news."
Referring to Obama's recent speech at the anniversary of Nelson Mandela's birth, Boot reflects:
There was no self-praise and no name-calling. Obama has a far better claim than Trump to being a "very stable genius," but he didn't call himself one. The sentences were complete and sonorous — and probably written by the speaker himself. (Imagine Trump writing anything longer than a tweet — and even those are full of mistakes.) The tone was sober and high-minded, even if listeners could read between the lines a withering critique of Trump's policies.
Obama wasn't a perfect president by any means — certainly not in the eyes of conservative like Boot. But any reasonable observer should be able to conclude that he was head and shoulders above Trump in terms of fitness to lead.
Cody Fenwick is a reporter and editor. Follow him on Twitter @codytfenwick.