A License To Sell: US Gunmakers Will Send More Weapons Abroad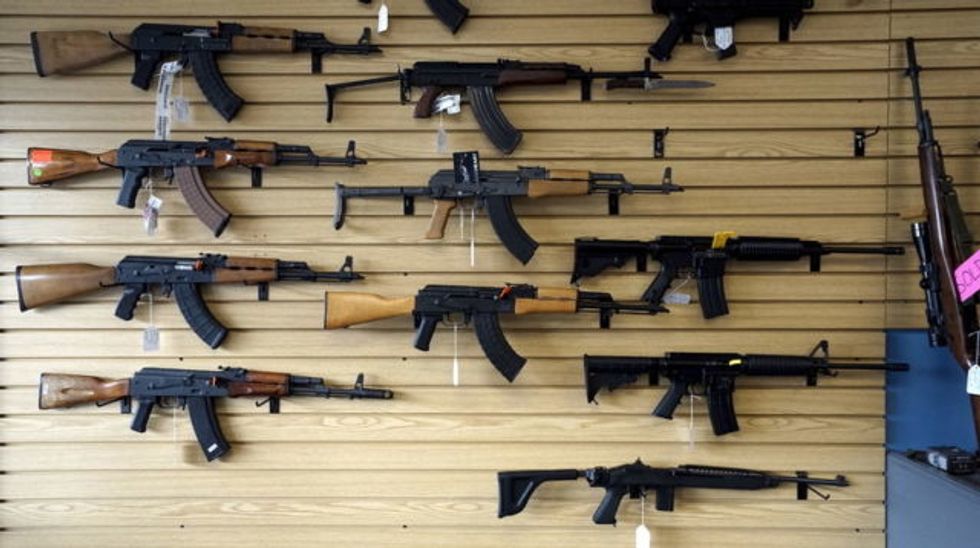 Reprinted with permission from DCReport.
At least 41 people have been killed so far this year with guns at our nation's schools, more than three times the number of American military deaths in combat zones, but Trump is working to increase American gun sales overseas.
The weapons covered by a proposed rule, which would transfer authority to license U.S. gun manufacturer sales overseas from the State Department to the Commerce Department, include assault-style rifles, high-capacity pistols and armor-piercing sniper rifles.
"Sound policy would not make it easier for U.S. gun manufacturers who made the assault weapons used in the mass shootings at Sandy Hook, Pulse nightclub, Las Vegas, and Parkland to sell them to international buyers," said Kristen Rand, legislative director at the Violence Policy Center.
Action Box/What You Can Do About It

Comment online by July 9 on the proposed rule that would help U.S. gunmakers export more American-style violence overseas. Comments can also be sent to Regulatory Policy Division, Bureau of Industry and Security, U.S. Department of Commerce, Room 2099B, 14th Street and Pennsylvania Avenue NW, Washington, D.C. 20230. Please use the identification number RIN 0694-AF47.

Call Commerce Secretary Wilbur Ross at 202-482-2000.

Contact the Violence Policy Center online or by calling 202-822-8200.
The rule would also end the practice of notifying Congress of commercial arms sales above $1 million. Congressional outrage blocked the sale of assault rifles to Philippines police in 2016 and blocked the sale of arms to the Turkish president's security guards in 2017.
"The Trump administration is once again caving to the gun lobby," said Sen. Chris Murphy (D-Conn.) "Making it easier for gun manufacturers to sell more weapons of war to civilians is the absolute wrong thing to do."
About 3.3% of the 11.5 million pistols, revolvers, rifles, shotguns and other firearms manufactured in our country in 2016 were exported.
Gun sales in our country appear to be dropping since Trump's election. Remington, which made the rifle used in the Sandy Hook Elementary School massacre, filed for bankruptcy.
The National Shooting Sports Foundation, the trade association for the firearms industry, is pushing the rule change. The foundation spent $3.3 million on federal lobbying last year.
Kevin Wolf, the former assistant secretary of Commerce for export administration, is now working for the foundation to promote exporting guns. Wolf downplayed the impact of the proposed change, calling it "really boring" and "all about housekeeping and good government organization."
Countries to which the State Department regulations would no longer apply include much of the European Union, Argentina, Australia, Japan and South Korea.
Transferring licensing responsibility from State to Commerce could result in 30,000 more license applications being filed annually.
An estimated 1,000 people are killed a day by terrorists, insurgents and criminal gangs using such weapons.
"If you have a state being disrupted by organized crime or that is collaborating with organized crime, you have a situation in which violence is only looking for tools," said John Lindsay-Poland of the American Friends Service Committee. "Those tools only become available through exports."