A Toast To Fitness: Hiking Plus Wine Hits The Spot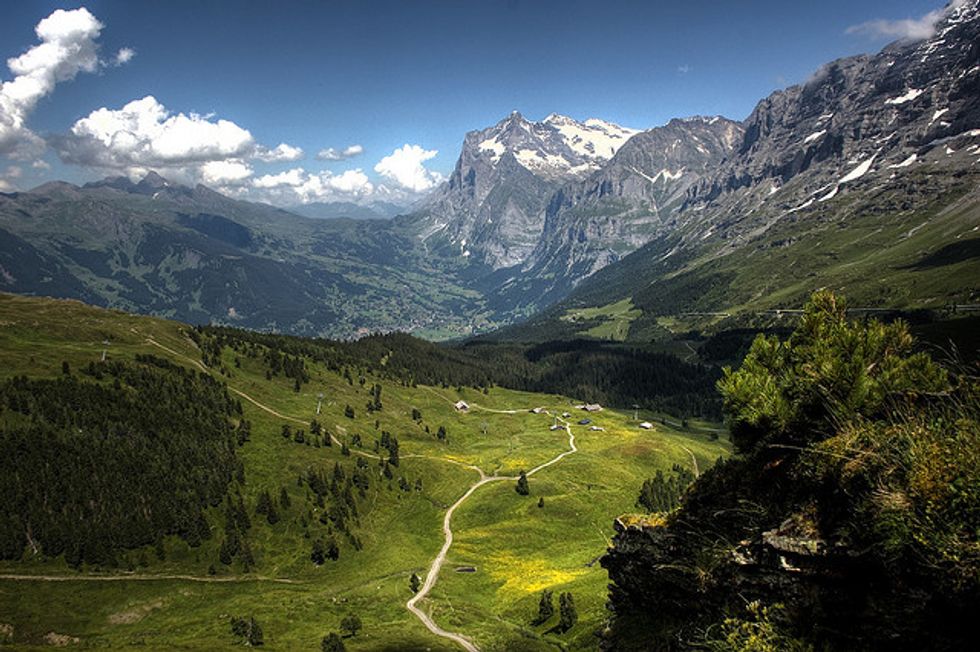 By Mary Orlin, San Jose Mercury News (TNS)
SAN JOSE, Calif.–On a warm, sunny Sunday morning, a hiking group gathers in the parking lot of Saratoga, California's Sanborn County Park. Folks are decked out in hats, backpacks and hiking boots. Some carry poles, others water bottles in preparation for an 11-mile hike through the redwoods.
But whether they're seasoned hikers or newcomers to the Great Hikes Plus One club, they're all here for two reasons: They want to socialize while doing something active outdoors. Then afterward, there's a picnic at a Santa Cruz Mountains winery nearby.
It's a powerful incentive.
The Bay Area is a haven for hikers. Google "Bay Area hiking groups" and more than 1.4 million results turn up. There are casual groups, independent clubs and Sierra Club affiliates. And then there are the groups, like Great Hikes Plus One, that organize via Meetup, the website that helps like-minded enthusiasts find each other.
Meetup accounts for about 140 active Bay Area hiking groups. You can hike the stairways of San Francisco, join the Sleep Late and Hike Meetup in Palo Alto, or get fit with the Well Walkers in Orinda. While most of the gatherings focus on just the hike, Great Hikes Plus One adds a foodie and social element.
The group was started by Patty Kamysz, an avid hiker who had tried other hiking Meetups, but felt frustrated. "You'd go and you'd be with these people on a beautiful hike, and then it's over and they go to their cars and leave," she says. "I just felt like something was missing."
That missing piece turned out to be a post-hike stop at a local winery, brewpub or "funky little restaurant," Kamysz says. "I like the idea of continuing to socialize."
So two years ago, the Los Altos hiking enthusiast started her own group, Great Hikes Plus One–the "plus one" is the post-hike activity. Within the first week, 75 people had signed up. Now nearly 600 members have joined her group. Kamysz organizes and leads three weekend hikes.
"I don't see all 600 at once," Kamysz says. Of the core 40 to 50 members, there are 12 to 15 she sees on every hike, "no matter what."
In the process, she has brought together a congenial, friendly group of people, she says, who "liked each other and would support each other."
Pattie Na, of Palo Alto, was on the Great Hike's first trek–and nearly every one since then. It was the foodie aspect of the group that appealed to her. "I like that this takes me to places near where I live that I never knew about or had gone to before," she says.
At the start of each hike, Kamysz has everyone form a circle and introduce themselves. She asks a random question to break the ice, such as "Who is your favorite historical character associated with the Fourth of July?" After several names–Benjamin Franklin, Betsy Ross and Uncle Sam–are bandied about, the group sets off.
The pace is swift as they head to the San Andreas Trail head at Sanborn County Park. This hike is known for its majestic redwood trees. And it's relatively close to downtown Saratoga and the hikers' extracurricular destination, Savannah-Chanelle Vineyards, for post-hike wine tasting and picnicking.
As the inclines get steeper, the group stays pretty much together, no one peels off ahead of the others. The pace is conducive to both a good workout and conversation.
"Every week of doing this helps get you in shape," says San Francisco hiker Ed Kopakowski, who joined the group two years ago. "I do this two to three times per month. If you keep hiking, you start getting into shape after four, five, six weeks."
That health benefit is a big incentive for Los Altos' Eric Breydo, who belonged to a hiking group for 20 years when he lived in Virginia. "I thought I didn't have time to take a whole day hiking," he says. "Then I realized I couldn't afford not to. It's for my health in every sense, both physical and emotional."
Indeed, Great Hikes is an all-day commitment. Hikes average eight to 12 miles; this particular hike is an 11-miler. Kamysz calls a snack break at Indian Rock, a scenic viewpoint where hikers can watch rock climbers scaling a steep wall.
It's the social aspect that keeps folks like Kopakowski coming back. He moved to the Bay Area from the East Coast two years ago. "In August, I'm heading off with two people from this group and going backpacking for nine days," he says. "Any group that is activity-based is a good place to find people with similar interests."
Sonia Appel, of Sunnyvale, echoes the sentiment. She's been hiking with the group for a year. "I wanted to meet new people," she says, "and do things with other people that liked to do the same things I did."
For Appel and the other 600 members of the group, that means great hikes _ plus a gourmet extra or two.
Back at the trailhead, the hikers head for their cars, then drive to Savannah-Chanelle, where Kamysz has arranged for a group picnic spot on Pinot Hill. She has secured some special bottles of wine to taste, including a 2004 Estate Pinot Noir and a 2012 Insider's Club Pinot Noir.
"They set those bottles aside for our group, since they don't have many left," she says.
Umbrellas shade the picnic tables, libations are poured and summery dishes shared. There are birthday cupcakes and a rousing chorus of the cheery song. It's the perfect plus-one after a great hike with friends.
Start your own
If you're passionate about hiking, you can start your own Meetup group. The website,www.meetup.com, takes you through the steps and helps publicize your group to help its members find it. Here are some tips to help you start:
Choose a theme to help your hiking group stand out from the pack.
Choose a hike length and difficulty level: easy, moderate or strenuous. Provide history, fun facts and other information about the hiking destination. Make sure new members know what to expect.
Plan time to scout hikes and any post-hike group activity.
Keep fees for any after-hike activities, such as wine tasting or dining, low to encourage participation.
Limit the number of hike participants to keep the group manageable and more intimate. Require RSVPs.
Stay engaged before and after the hike. Post photos on social media. Use the tools provided on Meetup for pre–and post-hike communication.
Photo by Ed Coyle via Flickr