A Tribute To 2 Early African-American Women Cooks
@reuters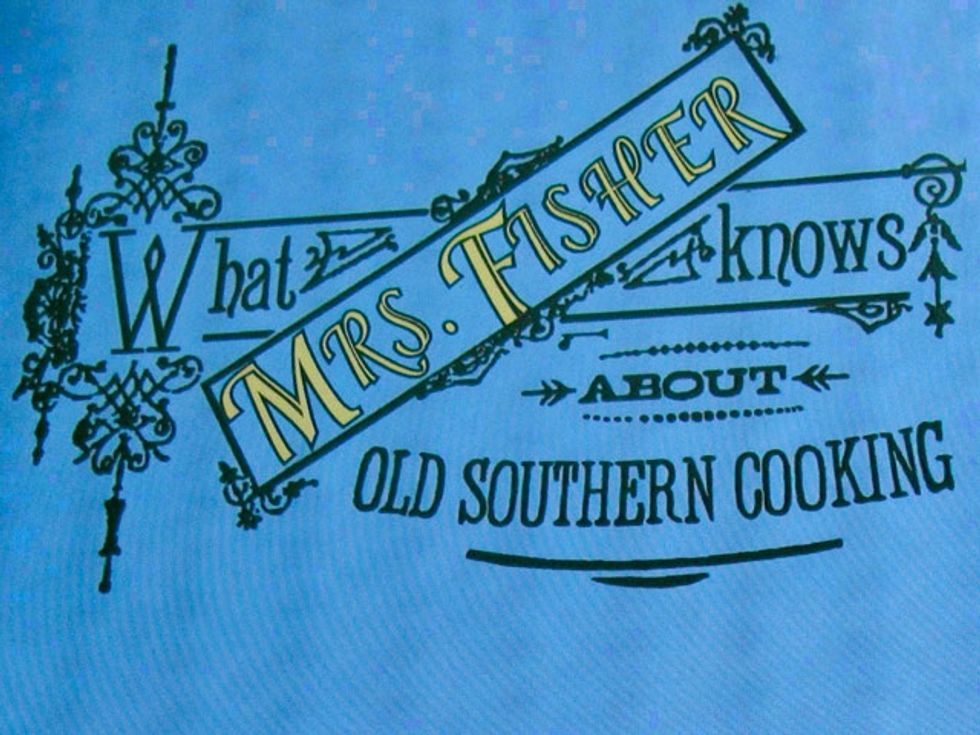 By Sylvia Wong Lewis (Zester Daily)
I was born in Harlem, a child of Southern migrants and Caribbean immigrants. I witnessed what the women in my family could do with food.
Rarely is our history taught through the lens of food. Yet, it was over the hearth and in kitchens large and small that they impacted our nation's culture and created economic, political and social independence through ingenious culinary skills.
That is why I honor African-American women cooks for Women's History Month this March.
The women in my family created and passed down masterful meals from ancient, unwritten recipes. They built communities and paved my way with proceeds from selling sweet potato pies, fried chicken dinners and roti lunches: a Trinidad flatbread cooked on a griddle and wrapped around curried vegetables or meats. My mom made these popular rotis and sold them in box lunches to employees at the hospital where she worked.
Whether they were free or formerly enslaved, the women I descended from cooked their way to freedom and wealth in America.
In their honor, I have chosen to feature two vintage recipes from two of the oldest cookbooks written by African-American women.
COOKBOOK PIONEERS
Malinda Russell wrote A Domestic Cook Book in 1866. Abby Fisher wrote What Mrs. Fisher Knows about Old Southern Cooking in 1881.
Mrs. Fisher's cookbook was long known as the first African-American cookbook until Mrs. Russell's book was discovered in 2001. Both women wrote their books at the behest of friends, fans and patrons.
Mrs. Russell, a free woman from Tennessee and an owner of a local bakery, was known for her pastries. Most of her recipes are European-inspired. Her cookbook also includes remedies and full-course meals. It was published after she moved to Paw Paw, Michigan.
Mrs. Fisher, a formerly enslaved person, won cooking medals for a wide range of dishes, including preserves and condiments in California. She moved out West from Alabama after the Civil War.
Below are their original recipes and my interpretation.
MRS. RUSSELL'S JUMBLES COOKIES
Jumbles were cake-like cookies popular from the 1700s. Mrs. Russell's recipe was exceedingly spare on details, like all of her recipes:
"One lb. flour, 3/4 lb. sugar, one half lb. butter, five eggs, mace, rose water, and caraway, to your taste."
The popular vintage cookies have been adapted through the ages — even by modern food bloggers. I personally sampled a reimagined version of a Jumbles recipe at a culinary event that Anne Hampton Northup was said to have made when she cooked at the Morris-Jumel Mansion. Northrup was a chef and the wife of Solomon Northup, whose life was depicted in the Oscar-winning picture "12 Years a Slave".
Here is a more detailed recipe so you can make Mrs. Russell's Jumbles Cookies, using her ingredients. Since she suggested using mace, rosewater and caraway to taste, feel free to alter the suggested amounts of those ingredients:
Jumbles Cookies
Prep time: 15 minutes
Cook time: 20 minutes
Total time: 35 minutes
Yield: About 4 dozen cookies
Ingredients
3 1/3 cups all-purpose flour
3 teaspons mace
2 tablespoons caraway seeds
1 1/2 cups granulated sugar
8 ounces salted butter (2 sticks, at room temperature)
5 eggs (small- or medium-sized)
4 tablespoons rosewater
Directions
1. Preheat the oven to 375 F and line your baking sheets with parchment paper.
2. In a small bowl, combine the flour, mace and caraway seeds.
3. In a large bowl, cream the sugar and butter together.
4. With an electric mixer on low speed, beat in eggs to the butter and sugar mixture.
5. Add the flour mixture and mix until combined.
6. Add the rosewater and mix until combined.
7. Using a tablespoon measure, spoon tablespoon-full size drops of the batter on your baking sheets, about 2 inches apart.
8. Bake for about 10 minutes, just until the edges turn golden.
9. Cool the cookies for two minutes on wire racks. Serve, and store the remainder quickly in a sealed container or bag.
MRS. ABBY FISHER'S BLACKBERRY BRANDY
This old recipe holds up very well today. Many of Mrs. Fisher's recipes called for huge amounts of each ingredient:
"To five gallons of berries add one gallon of the best brandy; put on the fire in a porcelain kettle and let it just come to a boil, then take it off the fire and make a syrup of granulated sugar; ten pounds of sugar to one quart of water. Let the syrup cook till thick as honey, skimming off the foam while boiling; then pour it upon the brandy and berries and let it stand for eight weeks; then put in a bottle or demijohn. This blackberry brandy took a diploma at the state Fair of 1879. Let the berries, brandy and syrup stand in a stone jar or brandy keg for eight weeks when you take it off the fire."
I was so inspired by Mrs. Fisher's recipe that I made my own version — which is now in the middle of the eight-week fermentation process. I used the same ingredients, but reduced the amounts, and poured them into a glass jug instead of a brandy keg. And I used cognac, because Mrs. Fisher's recipe called for the "best brandy."
We'll have our own taste test — at my next family reunion.
Copyright 2016 Sylvia Wong Lewis via Zester Daily and Reuters Media Express
Photo: Abby Fisher's 1881 cookbook was long known as the first African-American cookbook until Malinda Russell's book was discovered in 2001. Credit: Copyright 2016 Sylvia Wong Lewis