New Poll: Rising Support For Abortion Rights Reveals 2024 Peril For GOP
@kerryeleveld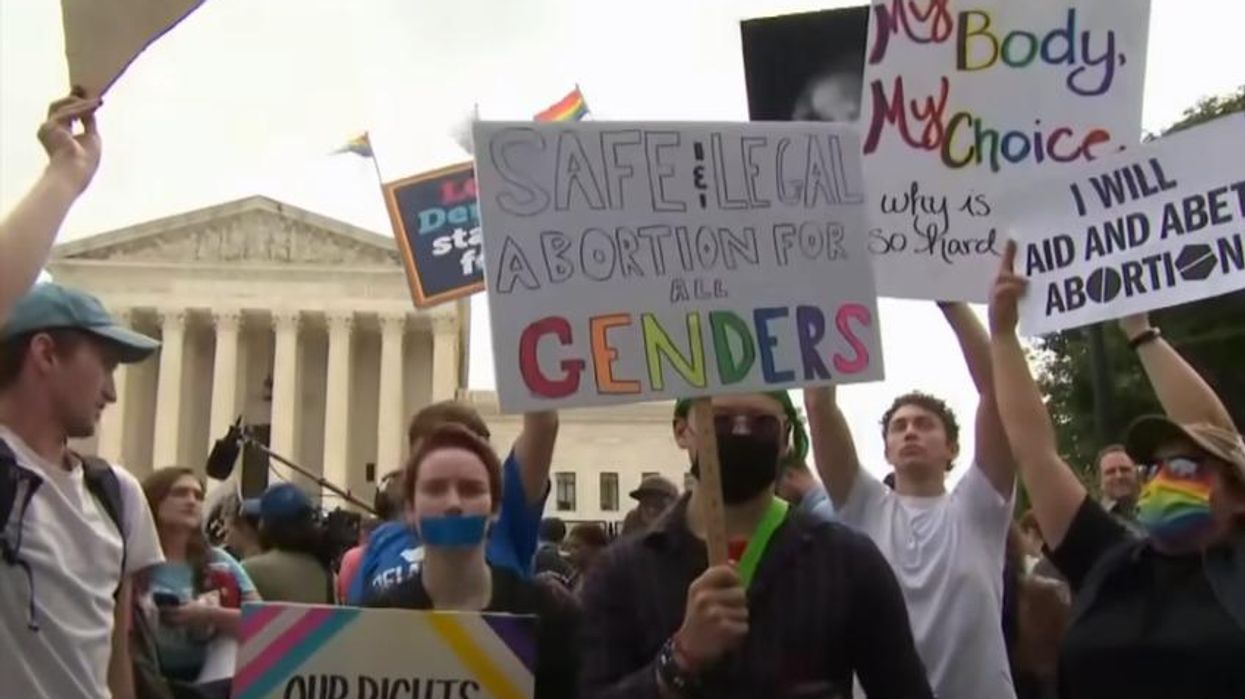 A month after Republicans blew their chance at retaking the U.S Senate and gaining decisive control of the House, GOP operatives and activists started to regret not talking more about the issue of abortion on the campaign trail.
"I'm very confident that the voters are with us on this," said Marilyn Musgrave, vice president of government affairs at Susan B. Anthony Pro-Life America.
The notion that if only Republicans had explained themselves better, voters would have totally been on board with banning abortion nationwide was always sheer fantasy. But a new Public Religion Research Institute poll of more than 20,000 adults in all 50 states showed roughly two-thirds of Americans (64 percent) support the Democratic position—that abortion should be legal in all or most cases.
PRRI also found that far from Republicans making inroads on the issue, their anti-abortion policies had lost ground with Americans over the past decade.
The 64 percent who now support abortion access in all or most cases is a nearly 10-point improvement from 2010, when just 55 percent said the same. At the same time, the percentage of people who say abortion should be illegal in all cases has been cut in half, from 15 percent in 2010 to seven percent in 2020.
As NBC News' First Read pointed out, these findings also have important implications for 2024:
Majorities of residents in 43 states and Washington, D.C., think abortion should be legal
Support for abortion access is particularly high in the presidential battlegrounds of Nevada (80 percent favor keeping it legal in all or most cases), Michigan (66 percent), Wisconsin (64 percent), Arizona (62 percent), Pennsylvania (61 percent) and Georgia (57 percent)
Constituents in key 2024 Senate states also widely favor keeping abortion legal in all/most cases: Montana (64 percent), Ohio (66 percent), and West Virginia (57 percent)
Banning abortion is also a complete nonstarter among the more highly educated suburban voters that have consistently moved toward Democrats in the last several cycles. Although majorities of Americans from all education levels support keeping abortion legal in all or most cases, the sentiment is particularly strong among voters who have attended college: 64 percent among those with some college experience but no four-year degree, 71 percent among those with a four-year degree, and 75 percent among those with a postgraduate degree.
But in some ways, the biggest change since the summer of 2022, when the Supreme Court decided Dobbs v. Jackson Women's Health Organization and overturned Roe v. Wade, is voter intensity on the left. The number of pro-choice Democrats who now say they will only vote for a candidate who shares their views on abortion has doubled since 2020, from 17 percent to 34 percent in 2022.
The PRRI survey shows that Republicans really have no good options where abortion is concerned—which is why GOP candidates in competitive races shied away from talking about it in the first place. Republicans cannot afford to turn away from their hardcore fundie base, but, in the meantime, awareness and support for abortion rights is actually growing.
Reprinted with permission from Daily Kos.