Absentee Ballots Look Like Bad News For GOP Candidate In Florida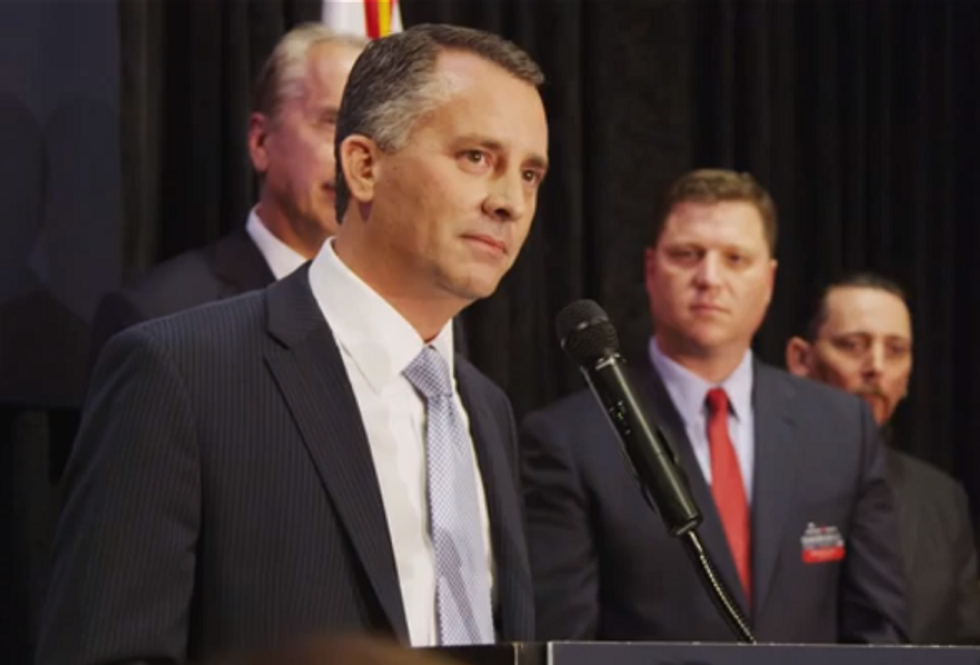 The polls won't close in the special election to replace the late U.S. Representative Bill Young (R-FL) until March 11, but absentee ballots are already pouring in — and they appear to be bad news for Republican nominee David Jolly.
As the Tampa Bay Times' Adam Smith reports, Pinellas county voters had cast over 64,000 absentee ballots as of Wednesday. Of those, 42 percent came from Republicans and 39 percent came from Democrats.
That 3 percent edge may appear to be good news for Jolly, but it's actually very concerning for Republicans. As Smith explains, in 2012, Republicans led Democrats in the absentee ballot count by more than 6 percent. In 2010 — the GOP wave election that Jolly and his party hope to replicate in 2014 — Republicans sent in 11 percent more ballots than Democrats did.
According to the most recent polling of the race, Democratic nominee Alex Sink holds a 42 to 35 percent lead over Jolly, with Libertarian Lucas Overby garnering 4 percent of the vote. The poll also found that 16 percent of Republicans support Sink while just 8 percent of Democrats support Jolly, providing even more cause for Jolly to be concerned with Republicans' surprisingly low turnout.
The special election is the most significant event on the electoral calendar until the November midterms; as such, it has attracted a staggering amount of outside spending — mostly supporting Jolly and attacking Sink — leaving Republicans optimistic that a significant number of voters could shift towards Jolly in the campaign's final days.
Screenshot via YouTube