Accuser In General's Sex Assault Trial Says She Feared She'd Be Fired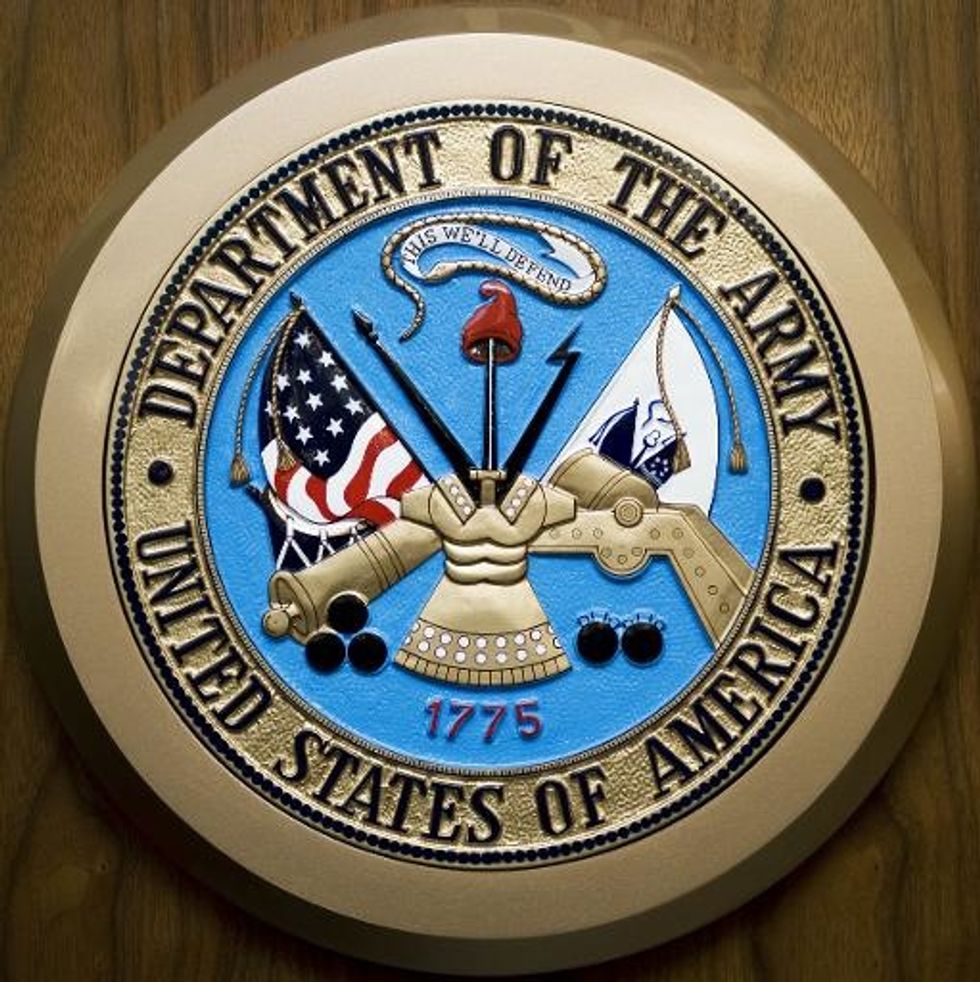 By David Zucchino, Los Angeles Times
FORT BRAGG, NC — The accuser in the sexual assault court-martial of Brig. Gen. Jeffrey Sinclair testified Friday that she continued to have sex with the general for two years after she says he threatened in Iraq to kill her and her family if she revealed what became a three-year affair.
The accuser, a military intelligence captain, told a court-martial panel that she continued to have sex with Sinclair because she believed she had no other option, and also feared the general might fire her.
"I felt the best way to move forward was to continue sleeping with him," the captain said during a sometimes tearful hour on the witness stand.
The captain has accused Sinclair of twice forcing her to perform oral sex after their affair soured. The general is charged with sexual assault, sodomy, groping her against her will, having public sex, and abusing his government credit card in pursuit of the affair. He faces life in prison if convicted on all charges.
In opening statements earlier Friday, Sinclair's lawyer, Ellen C. Brotman, told a panel of five male two-star generals that the accuser continued the affair and at times pursued Sinclair, telling him in emails and text messages that she loved him.
Even on the day in March 2012 that the accuser told Sinclair's immediate superior that he had forced her to perform oral sex, she exchanged emails with Sinclair. "I owe you," she wrote him at one point; "owe" was code between the lovers for "love," according to Brotman.
The defense contends that the captain leveled the sexual assault allegations as retaliation against Sinclair after she discovered sexually charged emails between Sinclair and another female captain. The accuser exploded in fury, Brotman said. Using the general's email account, the accuser fired off three angry emails to the captain.
"Her dreams are crashing down around her," Brotman said.
The accuser was also furious with Sinclair, Brotman said, because she had concluded that he was not going to leave his wife, as he had indicated earlier. In her private journal, the accuser did not mention fearing for her life or for her family's safety, Brotman said.
"My biggest fear is that there is still something there in his marriage," the accuser wrote in her journal, which Brotman read aloud to the panel.
According to Brotman, the accuser also threatened to commit suicide "as a ruse to get Brig. Gen. Sinclair's attention."
"False suicide claims, false sexual assault claims," Brotman told the panel.
On Thursday, Sinclair pleaded guilty to adultery, improper relationships with three other women, impeding an investigation and viewing pornography on his personal computer while deployed.
Defense lawyers said the guilty pleas, accepted by the trial judge, were designed to remove what they call prejudicial and inflammatory material about pornography and an extramarital affair. That now allows them to focus on the accuser, whose allegations are the basis for the most serious remaining charges.
AFP Photo/Paul J. Richards