Adrianne Wadewitz, Scholar Who Helped Diversify Wikipedia, Dies At 37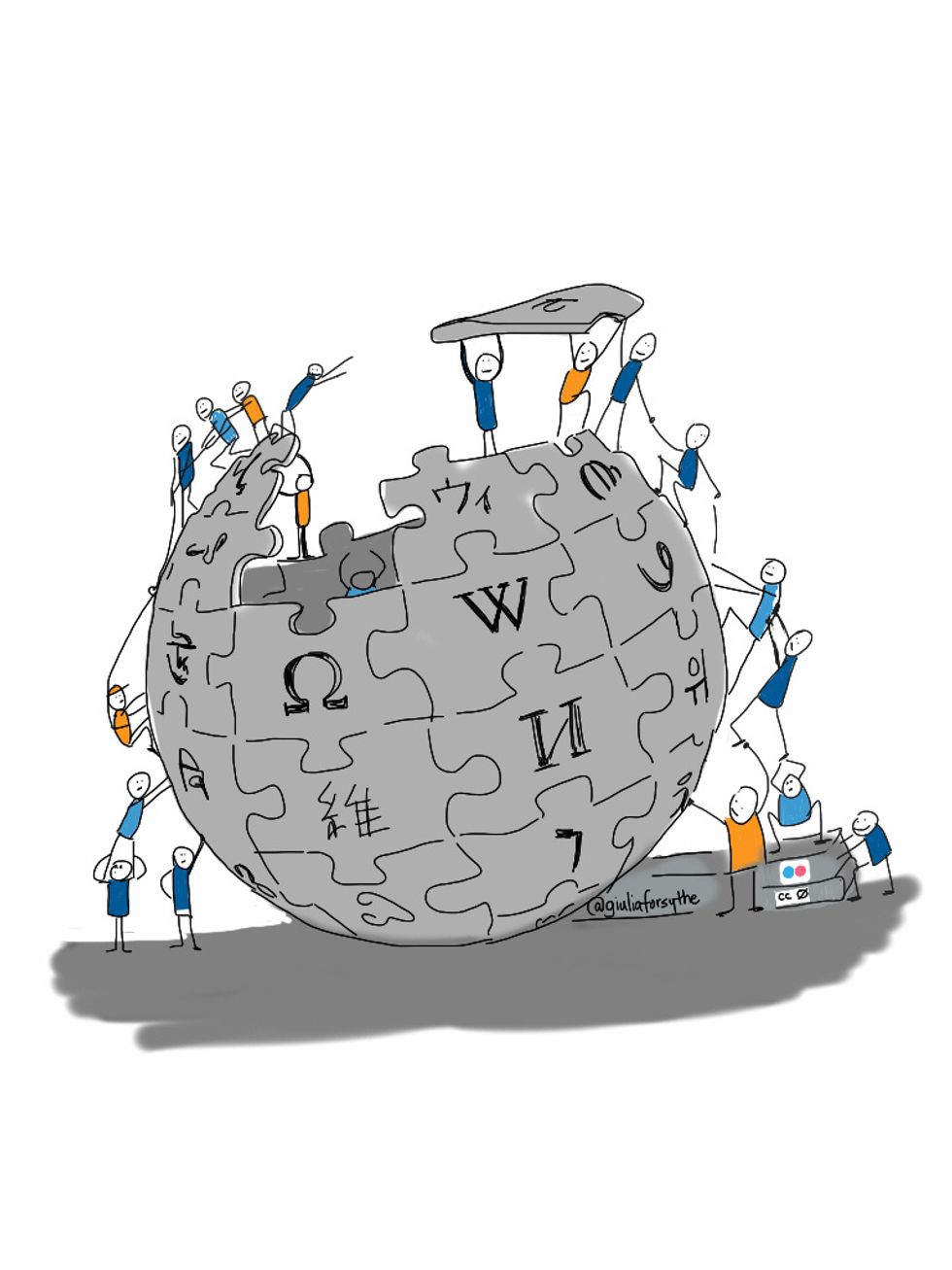 By Elaine Woo, Los Angeles Times
LOS ANGELES — When Adrianne Wadewitz became a Wikipedia contributor 10 years ago she decided to use a pseudonym, certain that fellow scholars at Indiana University would frown on writing for the often-maligned "free encyclopedia that anyone can edit."
But Wadewitz eventually came out as a Wikipedian, the term the encyclopedia uses to describe the tens of thousands of volunteers who write and edit its pages. A rarity as a woman in the male-centric Wikipedia universe, she became one of its most valued and prolific contributors as well as a force for diversifying its ranks and demystifying its inner workings.
Her goal was "empowering everyday Internet users to be critical of how information is produced on the Internet and move beyond being critical to making it better," said Alexandra Juhasz, a Pitzer College professor of media studies who worked with Wadewitz to address gender bias in Wikipedia.
Wadewitz, who trained scores of people, particularly women, to participate in Wikipedia as editors, died April 8 in Palm Springs, California, 10 days after sustaining head injuries in a fall while rock climbing in Joshua Tree National Park, said her partner Peter B. James. She was 37.
A postdoctoral fellow at Occidental College's Center for Digital Learning and Research, Wadewitz worked with faculty and students to use technology and the Internet effectively in the classroom. As a campus ambassador for Wikipedia, she also tackled widespread skepticism about the online source's trustworthiness and biases.
An expert on 18th-century English literature, she merged her interests in Wikipedia, where she wrote articles on famous writers like Jane Austen and Mary Wollstonecraft and pioneering female rock climbers like Steph Davis and Lynn Hill.
Legendary in the Wikipedia world, Wadewitz had more than 50,000 "edits" or contributions to her credit. She also was the author of 36 "featured" articles, the highest distinction bestowed by other Wikipedians based on accuracy, fairness, style and comprehensiveness.
"She was one of the top 10 editors in terms of producing a lot of high-quality content," said Sue Gardner, executive director of Wikimedia Foundation, the San Francisco-based nonprofit that operates Wikipedia. "Wikipedia is full of brilliant, talented people. She really stood out."
Wadewitz did not fit the profile of the typical Wikipedia editor. According to a 2011 Wikimedia Foundation survey, only 9 percent of more than 100,000 Wikipedians are women, and of those, 22 percent reported that editing for Wikipedia was "an unpleasant experience."
When Wadewitz emerged from behind her moniker (she initially identified herself as "Awadewit") she was greeted by a range of responses from other Wikipedians that spurred her to think about the website's gender gap.
"When I used my real name, all of a sudden there was a lot of commentary," she told a Scripps College audience earlier this year. "'Oh, you're a woman' or 'You can't really be a woman' or 'You don't write like a woman.' Or all of a sudden my arguments were not taken as seriously or were judged as hysterical or emotional. … So I got much more interested in why this was happening."
She began to cast herself as a bridge between Wikipedia and a distrustful public that regarded the online encyclopedia as unreliable and error-prone. She began leading workshops called "edit-a-thons" where she took participants on a tour of the website and explained how entries are produced, vetted and constantly updated and revised.
"Archivists take Wikipedia with a grain of salt," said Liza Posas, archivist and librarian at the Autry National Center, who attended Wadewitz's workshop for the L.A. as Subject research alliance. "You think there's a troll behind the screen and don't know what's going on, what's the accountability. She walked us through this great unknown, Wikipedia land. She put us at ease."
She also pointed out the encyclopedia's shortcomings. The website's gender gap has been the subject of much discussion as critics like Wadewitz have pointed out disparities not only in the number of female Wikipedians but in the treatment of women subjects and decisions about who or what is worth including. On the day Prince William married Kate Middleton, for example, an entry about Middleton's vaunted wedding gown was nominated for deletion, prompting pro and con comments from editors. Even Wikipedia founder Jimmy Wales leaped into the fray, noting that the website had more than 100 articles on Linux operating systems and perhaps needed more stories on famous dresses.
In another example, Wadewitz wrote about sharply different interpretations of a plot point in an 18th-century novella, with one characterizing an incident as rape and another as a case of a female character who "succumbs to her desires." Both viewpoints could be valid, but only one could be included in the plot summary, a problem Wadewitz said shows that "who writes Wikipedia matters."
"Wikipedia needs to recruit women, yes, but, more importantly, it needs to recruit feminists," she wrote on her blog last year. "And feminists can be of any gender."
Wadewitz was born Jan. 6, 1977, in Omaha and grew up there and in North Platte, Nebraska. The only child of the Rev. Dr. Nathan R. Wadewitz, a Lutheran pastor, and Betty M. Wadewitz, a nurse and attorney, she earned a bachelor's degree in English literature from Columbia University in 1999 and a doctorate from Indiana University in British literature in 2011.
Her parents survive her along with James, a photographer.
When she first began taking rock-climbing classes she "felt silly because I could not do basic exercises that seemed effortless for other people," she wrote last year in an essay, "What I Learned as the Worst Student in the Class." In time she celebrated her successes, such as the first time she balanced on a small foothold.
"For me, one of the most empowering outcomes of my year of climbing has been the new narrative I can tell about myself. I am no longer 'Adrianne: scholar, book lover, pianist, Wikipedian.' I am now 'Adrianne; scholar, book lover, pianist, Wikipedian, and rock climber.'"
Flickr via Giulia Forsythe