Advice To Furloughed Workers: Babysit And Hold A Garage Sale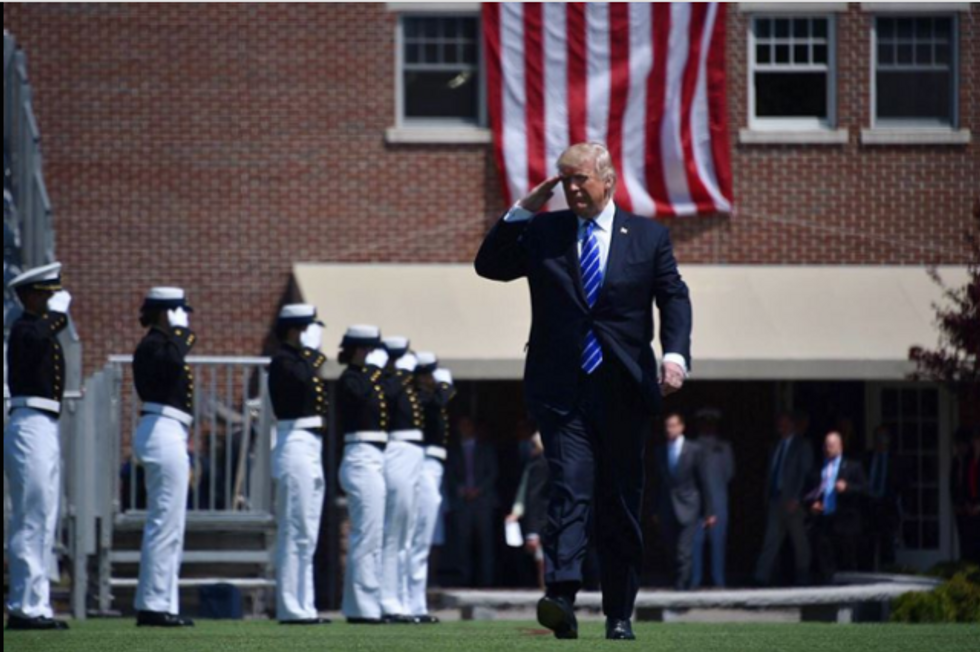 Reprinted with permission from AlterNet.
Federal employees, their families, and those dependent on them remain caught in the crossfire of President Donald Trump's pointless and destructive government shutdown, which he triggered in a desperate attempt to procure funding for his promised border wall. And so far, based on Trump's tantrum's there's no end to the shutdown in sight.
In the rush to extract concessions from Democrats, the president has left hundreds of thousands of federal workers in the lurch — and has been giving them dreadful advice about how to cope. According to a new report from the Washington Post, Coast Guard officials told its employees that they should consider holding garage sales, babysitting, and becoming a "mystery shopper" to make ends meet before funds are restored.
The Post explained:
The tip sheet, titled "Managing your finances during a furlough," applies to the Coast Guard's 8,500-person civilian work force. About 6,400 of them are on indefinite furlough, while 2,100 are working without pay after being identified as essential workers, said Lt. Cmdr. Scott McBride, a service spokesman. They were last paid for the two-week period ending Dec. 22.
"While it may be uncomfortable to deal with the hard facts, it's best to avoid the 'hide your head in the sand' reaction," the tip sheet said. "Stay in charge of the situation by getting a clear understanding of what's happening."
The Coast Guard removed the tip sheet from the support program's website late Wednesday morning after The Washington Post inquired about it.
A spokesman later told the Post that the tip sheet doesn't reflect the Coast Guard's advice anymore.
But it's not just the Coast Guard who has been giving bizarre advice. The administration's Office of Personnel Management has previously suggested that furloughed employees could offer to do chores for their landlords in lieu of paying their full rent while their paychecks are on hold.
Meanwhile, Trump's comments about federal workers have hardly been reassuring. He has said that the workers are happy to go without pay in order to get funding for the wall. But he has also said that most of the federal employees going without pay are Democrats.
"I can relate, and I'm sure that the people that are on the receiving end will make adjustments, they always do, and they'll make adjustments," Trump said Sunday about federal employees. "People understand exactly what's going on. But many of those people that won't be receiving a paycheck, many of those people agree 100 percent with what I'm doing."
Many observers mocked the idea that Trump, who inherited vast amounts of wealth from his rich father, could "relate" to furloughed federal workers, many of whom live paycheck to paycheck and are struggling to get by.