Advocacy Group Calls For Clearer Seafood Consumption Guidelines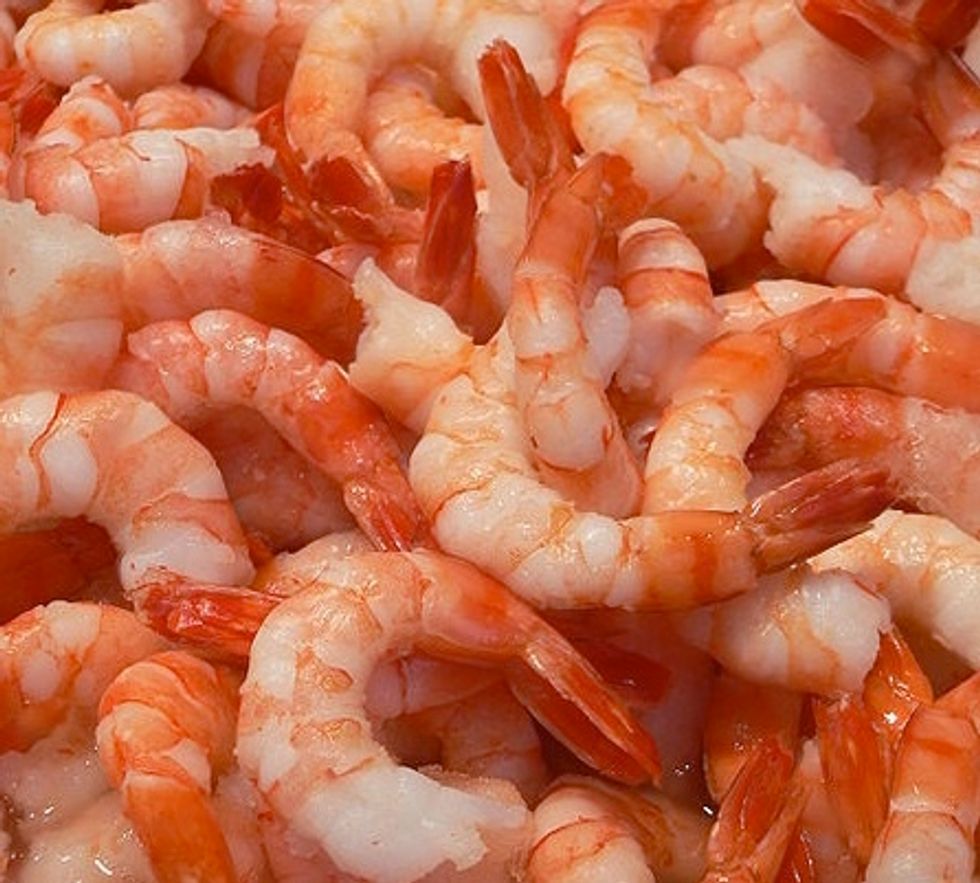 LOS ANGELES — The advice to eat more seafood for a healthy heart might be familiar, but when consumers get to the fish counter, there are confusing questions galore: Which types have the most of those good fatty acids? Which are high in mercury? Which are better for the environment?
The Environmental Working Group, in a report out this week, says the federal government is not doing a good enough job at answering those questions for consumers, especially when it comes to advice covering children and pregnant women.
"You can't just tell people to double or triple their consumption" without clear information about what to eat, Sonya Lunder, one of the authors of the report, said by phone Tuesday.
People who follow the federal government's advice could consume too much mercury or too few omega-3 fatty acids, the fats that are good for the heart, the report concludes.
The federal dietary guidelines for Americans, which offer consumption advice and affect programs such as school lunches, were last issued in January 2011 and called for increased consumption of seafood. Other federal agencies also have guidance about seafood.
Federal agencies are considering 2015 guidelines, and the Environmental Protection Agency is modernizing its seafood guidelines.
The Environmental Working Group has several recommendations, including:
It would like to see "portion-based guidelines for people who face various levels of risk, such as pregnant women, children and adults with cardiac disease." And it would like to see fish choices highlighted that are high in omega-3 fatty acids, low in mercury and sustainably produced, as well as "moderate mercury species" that might pose problems for some people.
The EPA should lower its "safe" mercury level, the report said. That recommendation is based on evidence that "suggests that mercury does more potent damage to the developing brain than previously thought."
Lunder said the federal government should be more explicit about what to eat and not.
Dietary guidelines suggest 8 or more ounces a week of a variety of species of seafood, less for young children. Average consumption is about 3.5 ounces a week.
Federal officials tell pregnant women to eat a variety of seafood, and to avoid tilefish, shark, swordfish and king mackerel, and to limit albacore tuna to 6 ounces per week because of the mercury content of those fish.
But the Environmental Working Group report said pregnant women who complied with the dietary guidelines to double seafood consumption "could run the risk of consuming harmful amounts of mercury."

A second issue is getting more omega-3 fatty acids into people's diets. "Most of the commonly eaten species such as shrimp and catfish are very low in beneficial omega-3 fats," the report said. That doesn't mean those fish are bad to eat, Lunder said. "You should eat these fish. You can eat these fish, but don't count on these for your fish fats."
Eight of the 10 species that are 90 percent of the U.S. seafood market — including shrimp, catfish, clams and tilapia — have very little of the two omega-3 fatty acids found in some other seafood. To get the recommended 1,750 milligrams of omega-3s weekly, a person would have to eat 20 to 100 servings of those eight species, according to the Environmental Working Group's calculations.
"Among popular seafood species, salmon stands out as an excellent choice," the report said, adding that 4 to 8 ounces a week can provide the recommended fatty acids. Some kinds of farmed salmon pose environmental problems, and wild is preferable, the report said. Other good choices include anchovies, sardines, farmed trout and mussels.
And tuna. Americans eat more than 400 million pounds of canned tuna a year — second only to shrimp. It's easily available and affordable. But tunas differ in their amounts of mercury (less in light or skipjack) and their healthful fats (more in albacore). Federal advisories have told pregnant women and children to limit consumption, but the report said those limits needed to be lower.
Depending on your weight, age and pregnancy status, eating tuna one or two or three times a month for many people is fine, Lunder said.
A joint project of several universities called Seafood Health Facts has an online consumption guide (seafoodhealthfacts.org) that takes into account various habits and conditions.
General advice can be difficult, said Christina DeWitt, director of the experiment station in Astoria, Ore., for the Oregon State University department of food science and technology — one of the schools involved in the Seafood Health Facts project.
"The guidelines depend on the amount people are eating. For the majority of Americans, most people are not eating two to three seafood meals per week. So when you start warning people about eating certain types of fish, they go to the default and avoid all fish," she said.
Emphasizing variety also helps to mitigate any problems, she said.
The working group report notes that the "ultimate solution" is for the world to reduce mercury pollution. Lunder said that any effects of the Fukushima nuclear accident in Japan were not part of the working group's analysis.
Photo via Wikimedia Commons