Afghanistan Election Talks Stall As Abdullah Rejects Outcome Of Audit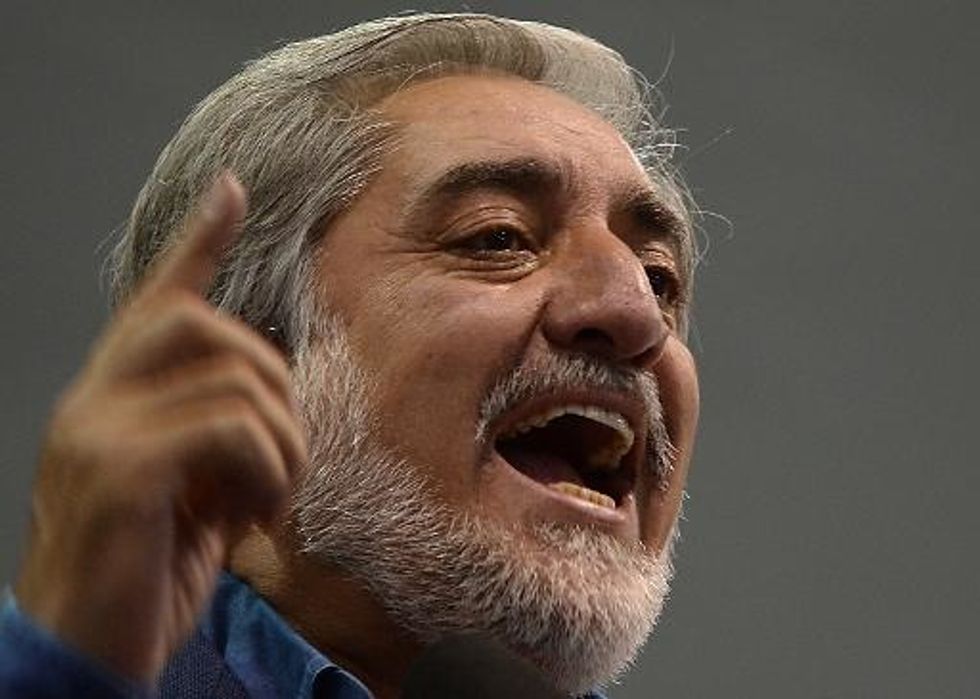 By Ali M. Latifi and Shashank Bengali, Los Angeles Times
KABUL, Afghanistan — Afghan presidential candidate Abdullah Abdullah said Monday that he would not accept the outcome of an internationally backed audit of a disputed election runoff and that talks over sharing power with his opponent are deadlocked.
The announcement by an emotional and weary-looking Abdullah left in doubt the viability of a national unity government that U.S. officials have said is necessary to preserve political stability in Afghanistan. Abdullah and his rival, former World Bank economist Ashraf Ghani Ahmadzai, have been unable to agree on the details of a power-sharing arrangement despite intensifying pressure from the White House.
President Barack Obama spoke to both candidates Saturday and stressed the need to complete negotiations on the government "as soon as possible in the interest of shoring up international support for Afghanistan and preserving Afghan stability," according to a White House statement.
Abdullah has long maintained that the June runoff — which came after Abdullah won the most votes in the first round of balloting — was marred by extensive fraud in Ahmadzai's favor.
Addressing reporters at his residence in Kabul, Abdullah said he "was and is the winner of the election based upon clean votes."
His announcement came hours after a meeting between the candidates at which Ahmadzai rejected Abdullah's demand that the results of the audit of all 8 million votes cast in the June vote not be announced.
"That was a red line in the sand for Dr. Ghani," said Muslim Saadat, an Abdullah campaign spokesman.
The audit was completed Friday, election officials said, and results are expected to be announced within days.
Abdullah, who pulled out of Afghanistan's last election, in 2009, citing fraud in favor of then-President Hamid Karzai, did not comment on the future of a unity government, saying that he would "consult with the Afghan people in order to reach a decision."
Saadat said Abdullah and his running mates would meet with political allies from all 34 Afghan provinces over the next week.
"We value the majority decision," Saadat said. "What the people decide, we will abide by."
U.S. officials worry that Abdullah's supporters will renew calls to form a parallel government, which reached such intensity in July that Secretary of State John F. Kerry made an unannounced visit to Kabul to head off such a plan. That visit led to the agreement by both candidates to audit all 8 million votes and share power in a new government, but the recount has been marred by major delays and repeated threats by Abdullah to withdraw from the process.
Abdullah's announcement Monday came a day before a national holiday marking the assassination of militia commander Ahmed Shah Massoud, a hero among many Afghan northerners for his role in the anti-Soviet resistance. Abdullah, a former close adviser to Massoud, urged his supporters to remain calm, but many Afghans worried that tensions could escalate on the holiday.
Los Angeles Times special correspondent Latifi reported from Kabul. Times staff writer Bengali reported from Mumbai, India.
AFP Photo/Shah Marai
Interested in world news? Sign up for our daily email newsletter!