After Acquittals, Federal Prosecutors Prepare For Second Malheur Trial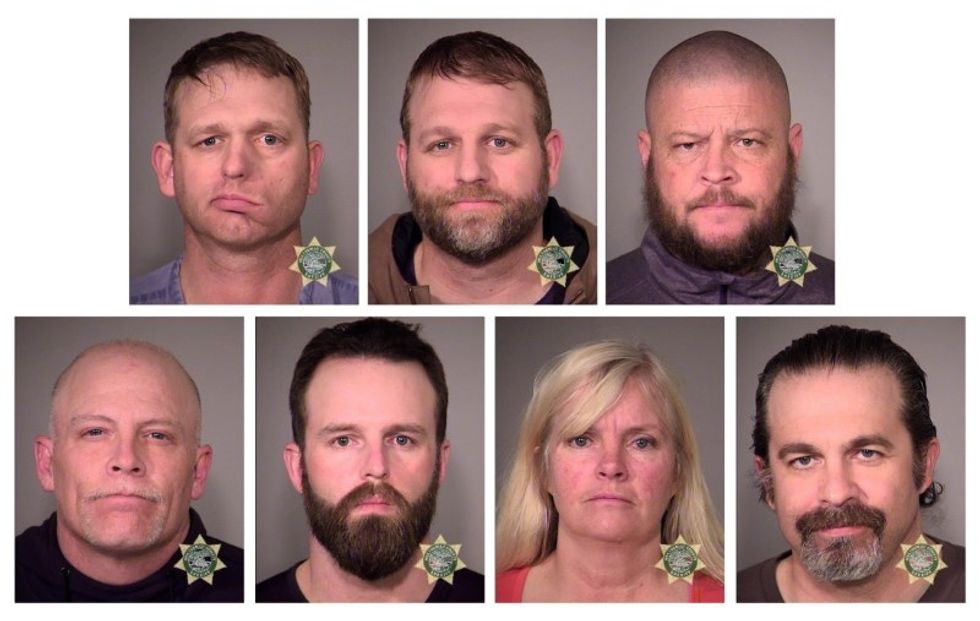 PORTLAND, Ore. (Reuters) – U.S. prosecutors on Friday regrouped to strategize for their next trial of armed militants who occupied a wildlife center in Oregon the day after seven others at a related trial were surprisingly acquitted of all charges.
The group's leader, Ammon Bundy, and six others were declared not guilty on Thursday of conspiracy charges stemming from their role in the armed takeover and 41-day occupation of the Malheur National Wildlife Refuge.
The stinging defeat left federal prosecutors scrambling as they prepare to try in February seven others who were part of the same occupation.
The criminal counts brought against them, which include conspiracy to impede federal officers, are similar to the charges on which Bundy and other were acquitted.
The U.S. Attorney's Office in Portland abruptly canceled a news conference to discuss Thursday's verdict.
"We're just regrouping with our trial team for pending litigation," said Kevin Sonoff, a spokesman for the U.S. Attorney's Office in Oregon.
Bundy and his brother, Ryan, still face assault, conspiracy and other charges from a separate armed standoff in 2014 in Nevada.
The acquittal on criminal conspiracy counts and weapons charges delivered in federal court in Portland on Thursday also encouraged the group's supporters.
Bundy and others cast the occupation of the wildlife refuge as a patriotic act of civil disobedience. Prosecutors called it a lawless scheme to seize federal property by force.
The relative silence of U.S. prosecutors on Friday gave little indication of how they will proceed with the trial against the Bundys in Nevada and the case against the second group of defendants in the Oregon occupation.
U.S. Attorney Daniel Bogden in Nevada in a statement on Friday said the criminal case in that state is proceeding as planned with trial set for February, the same month as the second trial in Oregon.
"The Oregon case and charges are separate and unrelated to the Nevada case and charges," Bogden said.
The Nevada case stems from a face-off the Bundy brothers and their supporters had near the Nevada ranch of their father, Cliven Bundy, with federal agents who had seized his cattle for his failure to pay grazing fees for his use of public land.
The Bundy brothers and their father remain jailed while awaiting trial in Nevada.
(Additional reporting by Joseph Ax in New York, Writing by Alex Dobuzinskis; Editing by Cynthia Osterman)
IMAGE: clockwise from top left) Ryan Bundy, Ammon Bundy, Brian Cavalier, Peter Santilli, Shawna Cox, Ryan Payne and Joseph O'Shaughnessy, limited-government activists who led an armed 41-day takeover of the Malheur National Wildlife Refuge, are seen in a combination of police jail booking photos released by the Multnomah County Sheriff's Office in Portland, Oregon January 27, 2016.   Multnomah County Sheriff's Office/Handout via Reuters/File Photo