After CIA Briefing, GOP Senators Accuse Saudi Crown Prince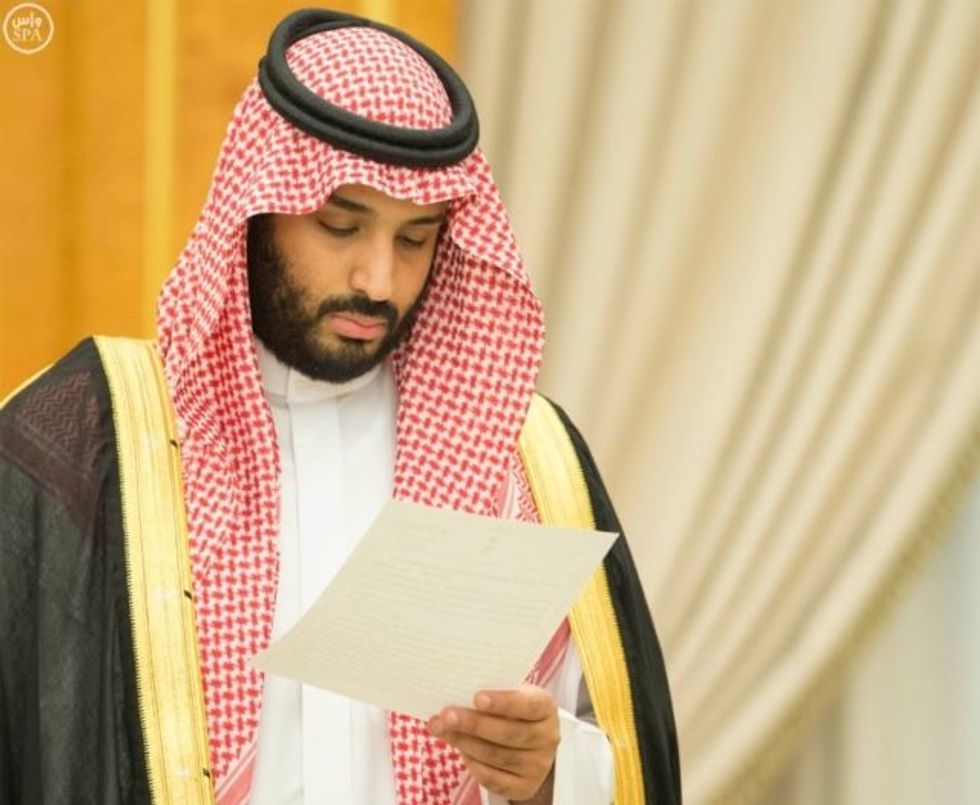 Reprinted with permission from Shareblue.
It's getting more and more difficult for Trump to cover up Saudi Arabia's role in the brutal murder of Washington Post journalist and U.S. resident Jamal Khashoggi.
After a classified briefing with the head of the CIA, even Republican senators were convinced that Saudi Crown Prince Mohammed bin Salman was behind Khashoggi's murder.
"It is zero chance — zero — that this happened without the crown prince," Sen. Lindsey Graham (R-SC) told reporters on Tuesday after the briefing, adding that one would have to be "willfully blind" not to see that.
A willfully blind Trump has tried to sow doubts about whether or not the Saudi prince was involved — even after the CIA concluded that he was, and even though Trump has access to the same information the CIA shared with senators.
"[M]aybe he did and maybe he didn't!" Trump said flippantly in a bizarre White House statement that also praised Saudi Arabia for helping keep oil prices down.
But after the CIA briefing, even Republican senators who support almost everything else Trump does, like Sen. Richard Shelby of Alabama, were convinced that "all this leads back to the crown prince."
Retiring Sen. Bob Corker (R-TN) declared that if Crown Prince Mohammed were in front of a jury, "he would have a unanimous verdict in about 30 minutes. Guilty. A guilty verdict."
But while some Senate Republicans came out of the closed-door meeting spouting fiery rhetoric, there is little reason to believe they will take any concrete action that would displease Trump.
For starters, they can't even agree on what action they should take. The New York Times reported that the senators were "divided" on what to do next.
And some of these Republican senators, like Corker, have a habit of occasionally voicing mild disapproval of Trump, yet steadfastly voting in favor of the Trump agenda in almost every circumstance.
Trump's complicit administration has joined his cover-up attempts, including Secretary of State Mike Pompeo and Secretary of Defense Jim Mattis. But it is unlikely a Republican-controlled Senate will take any steps to hold any of them accountable.
In a shocking admission that he puts party ahead of country, Graham said of Pompeo and Mattis, "If they were in a Democratic administration, I would be all over them for being in the pocket of Saudi Arabia." But since they work for Trump, Graham assumes they are simply "good soldiers."
Over the first two years of the Trump era, the American people have learned that there are no Republican heroes in Congress — just Trump's lapdogs.
Published with permission of The American Independent.