After Cutting Child Tax Credit, Michigan Republicans Want A Deduction For Fetuses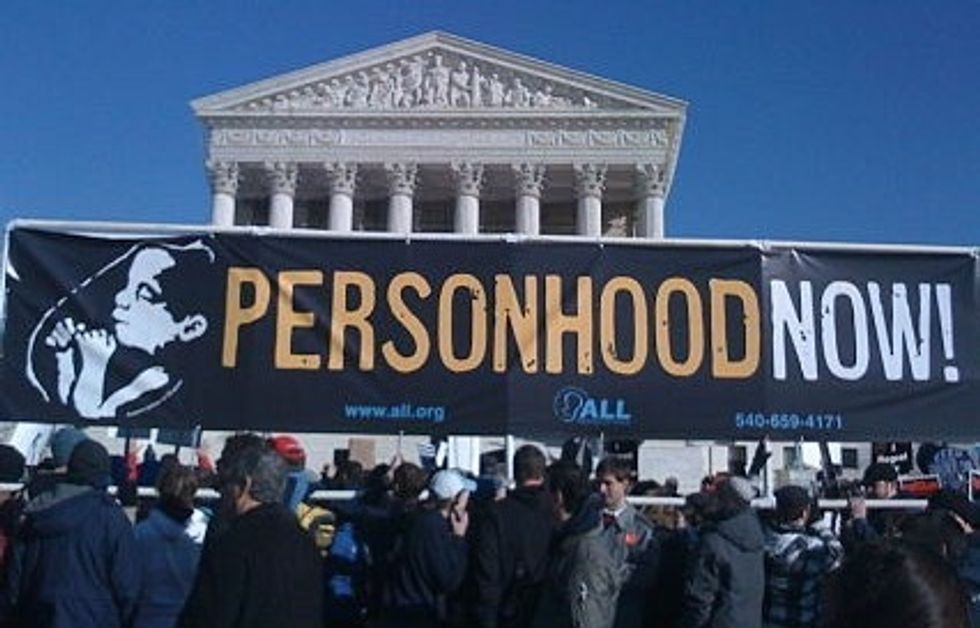 The great Barney Frank (D-MA) said that anti-abortion-rights Republicans believe "life begins at conception and ends at birth." Michigan Republicans must not have realized that he was joking.
House Bills 5684 and 5685, which were given a hearing in the Michigan House Tax Policy Committee on Tuesday, would give a tax exemption for fetuses that are at least 12 weeks old. This would follow a cut in the tax credit for actual living children signed into law by Republican governor Rick Snyder last year, according to Progress Michigan. The progressive organization notes that Michigan is rated 44th in children living in poverty.
The fetus credit would cost $5 to $10 million that could go to help the 341,000 children now living in high-poverty areas.
"You're recognizing the fact that people have additional expenses, another person to take care of," Rep. Jud Gilbert, R-Algonac, one of the sponsors of the bill, said. "Money saved there could be contributed to doctor's bills and all kinds of things." (You know, like… welfare.)
But clearly the bill serves anti-abortion-rights agenda of the Tea Partiers who have dominated Michigan's legislature since 2010.
"This is really a backdoor way of passing extreme personhood legislation, which has been rejected by voters in states across the country," said Zack Pohl, Executive Director of Progress Michigan.
The National Conference of State Legislatures believes this would be the first law of its kind passed in the United States. But with the GOP's affection for fetuses and tax breaks, it surely could catch on.