Aiken, Crisco Go Down To Wire In North Carolina Congressional Primary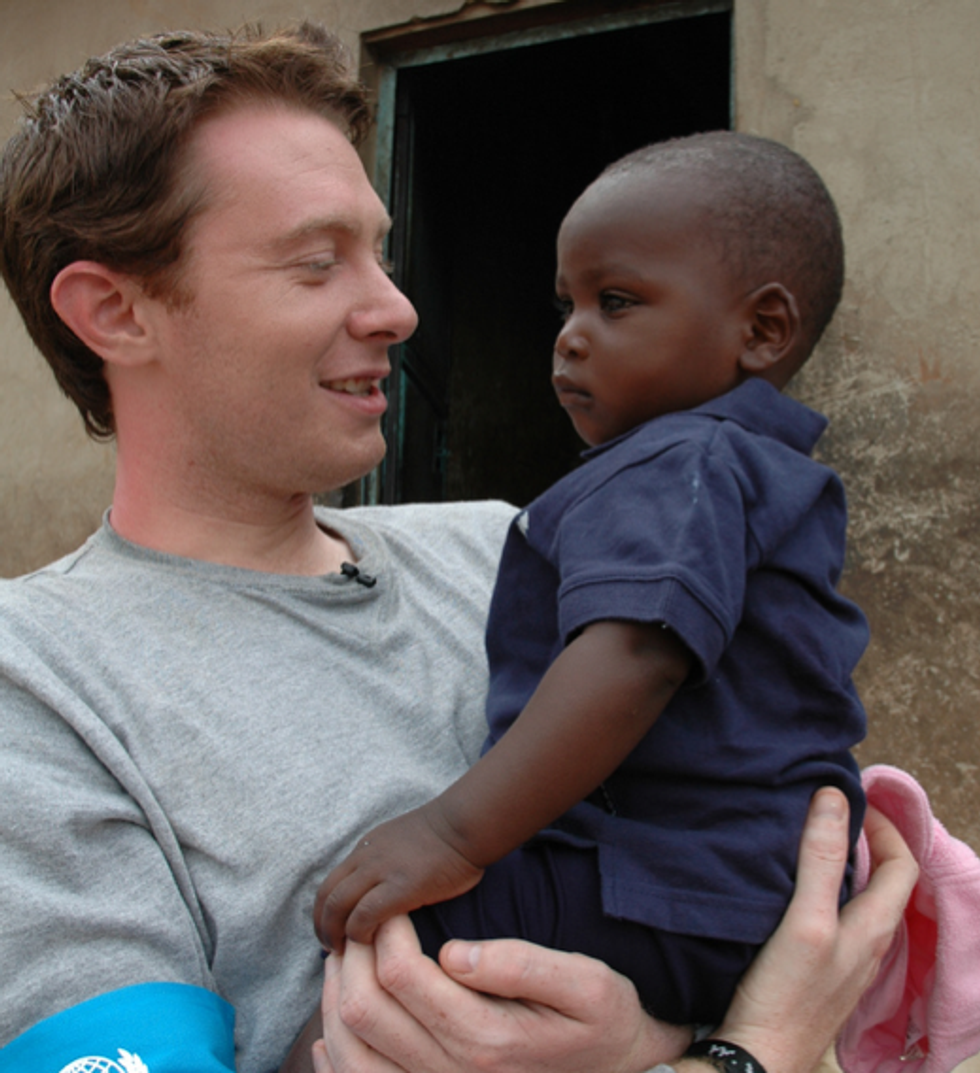 By Craig Jarvis and Patrick Gannon, The News & Observer (Raleigh, N.C.)
RALEIGH, N.C.—The battle between Keith Crisco, a moderate, business-friendly Democrat, and former "American Idol" runner-up Clay Aiken came down to a very slim margin Tuesday night: As the vote-count neared completion in North Carolina, Aiken led by fewer than 400 votes in the Democratic congressional primary.
At 11:30 p.m., Aiken took to the stage to thank his supporters and say he was confident that he would be in the race in November. Crisco said earlier in the evening that the race was too close to call and didn't comment further.
The winner will face U.S. Rep. Renee Ellmers, a two-term Republican incumbent from Dunn, who handily defeated GOP challenger Frank Roche, a former radio talk-show host and economist who lives in Cary.
Ellmers issued a statement saying she was "humbled and honored" to win support of primary voters in the district.
In other congressional races, Woody White conceded to David Rouzer in the contentious Republican primary in the 7th Congressional District. The crowded 6th Congressional District GOP primary race was too close to call at press time, and a runoff remained possible. Maverick Republican Rep. Walter Jones defeated his challenger, Taylor Griffin.
For a pair of Democrats, there were striking distinctions between Crisco and Aiken.
Crisco, 71, of Asheboro is more closely tied to the state's Democratic Party establishment. He served as Commerce secretary in Gov. Bev Perdue's administration, and spent time on the local school board and City Council in Randolph County. He was raised on a farm in Stanly County.
He was endorsed by many of the leading state government officials from the Mike Easley and Perdue eras, as well as city and county politicians throughout the district. His success in the textile industry made him a wealthy man — which was good, because Crisco's campaign dipped into his money substantially, outspending Aiken by more than 3-to-1.
If Crisco was the establishment candidate, Aiken was a spinoff. His campaign was put together by veteran Democratic figures, who wanted to present him as a fresh choice. Aiken, himself, campaigned as someone who wasn't stuck on Democratic doctrine and could shake up entrenched, partisan politics in Washington.
Aiken, 35, of Cary was generally regarded favorably — if unexpectedly — in formal appearances and meet-and-greets, where his ability to articulate issues quickly proved his candidacy wasn't a whim by an entertainer looking for something interesting to do. Like Crisco, he was also born and raised in the state.
Aiken appeared many times on national television news shows. While that was a level of publicity Crisco couldn't expect, it also didn't guarantee any viewers from the 2nd Congressional District's nine counties were swayed. Aiken was endorsed by labor, teacher and civil justice PACs.
Crisco swamped Aiken with TV ads, mailers and signs, and hammered away at Aiken's failure to attend any meetings of a national committee on disabilities to which President George W. Bush had appointed him in 2006. Aiken responded with his own last-minute attack ad criticizing Crisco for owning textile manufacturing plants in Central America, in an attempt to undercut Crisco's boast that 120,000 new jobs were announced while he was in state office.
Ellmers will be tough to beat in November. The 2nd Congressional District was drawn to favor Republicans, and in fact in the 2012 election the worst-performing GOP candidate still would have won that district.
Photo: UNICEF up close via Flickr