AirAsia Fuselage Found By Search Ship, Singapore Says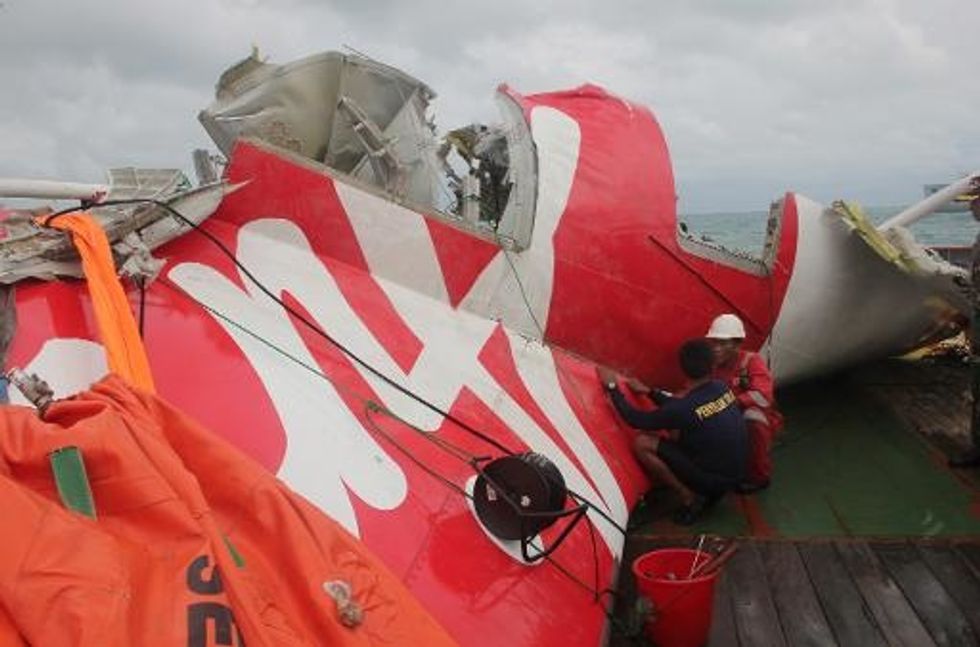 By Ahmad Pathoni, dpa (TNS)
JAKARTA, Indonesia — The fuselage of the AirAsia plane that crashed off Indonesia last month has been found, Singapore's Defence Minister Ng Eng Hen said Wednesday.
"Chief of Navy RADM Lai Chung Han just informed me that one of SAF's (Singapore Armed Forces) ships, the MV Swift Rescue, has located the fuselage of the AirAsia plane in the Java Sea," Ng said on Facebook.
Images from the scene "show part of the wing and words on the fuselage," he said.
There has been no confirmation that the bodies of more victims are inside, although Indonesia's search operations director Suryadi Supriyadi said he believed the fuselage contained many victims of the crash.
So far, 48 bodies have been recovered after the crash on December 28, and no survivors.
Singapore is among ten countries involved in the search operation for AirAsia flight QZ8501, which went down en route from Surabaya to Singapore with 162 people on board.
The fuselage's discovery came after divers retrieved the flight data recorder and the cockpit voice recorder from the seabed this week.
Data from the two recorders, known as the black boxes, will be examined to determine the chain of events leading to the fatal crash.
The National Search and Rescue Agency chief Bambang Sulistyo said the large-scale operation was winding down, but the search for bodies would continue as long as needed.
AFP Photo