Airline Fares Fall, Complaints Rise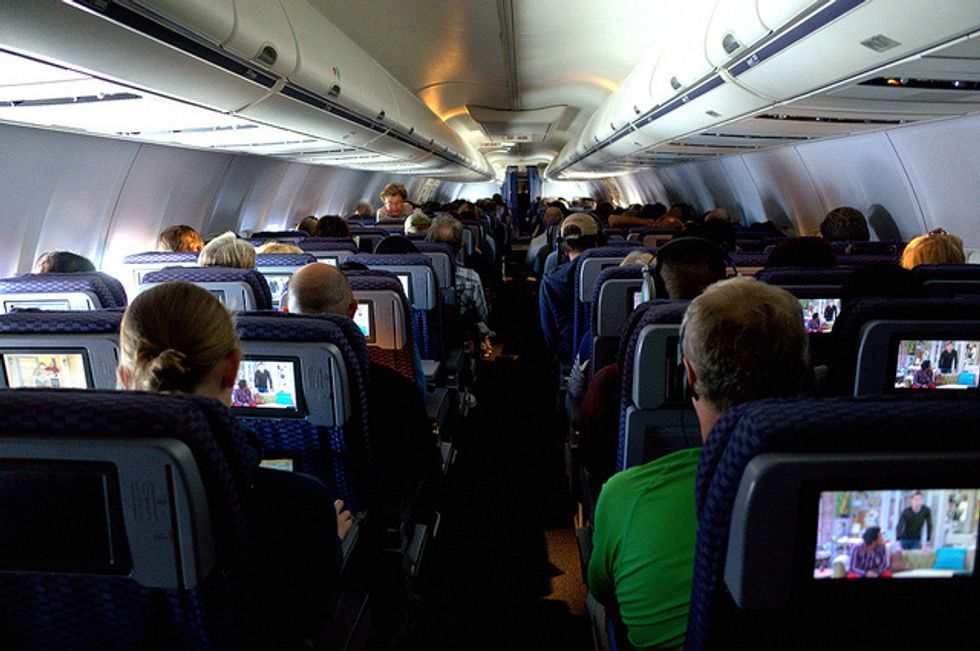 By Hugo Martin, Los Angeles Times (TNS)
Consumer surveys have shown that the most important factor in buying an airline ticket is price.
So a 5 percent drop in domestic airfares during the first 10 months of 2015 compared with the same period last year should result in lots of happy fliers, right?
Not so. Instead, complaints against airlines are on the rise.
The drop in domestic airfares was reported last week by travel giant Expedia with help from Airlines Reporting Corp., an Arlington, Va., company that handles ticketing transactions between the nation's airlines and travel agents.
The study of more than 10 billion ticket transactions recorded an 8 percent drop in airfares worldwide. (The Expedia study did not list the dollar price for the average domestic airfare.)
A number of factors have contributed to the average 5 percent drop in fares in North America, including a steep decline in fuel prices.
But rather than singing the praises of airlines over lower fares, passengers are complaining at a 36 percent rate higher than last year, according to consumer data from the federal Aviation Consumer Protection Division.
In raw numbers, the U.S. Department of Transportation received 10,444 complaints against U.S.-based airlines in the first 10 months of 2015, compared with 7,467 in the same period last year. When calculated against the total number of air travelers, the rate was 1.97 complaints for every 100,000 fliers in the first 10 months of 2015 compared with 1.44 in the same period last year.
Paul Hudson, president of flyersrights.org, a nonprofit passenger rights group, said he isn't surprised at the rise in complaints because airlines continue to charge high fees to check bags and change reservations while packing more passengers into smaller seats.
"The service level has dropped," he said.
Airline industry representatives played down the complaint rate and instead focused on the decline in airfares.
"The customer complaint rate remains remarkably low," said Vaughn Jennings, a spokesman for Airlines for America, a trade group for the nation's biggest airlines. "Air travel remains one of the best consumer bargains out there."
UNITED AIRLINES GOING TO THE DOGS
For those airline fliers who get so frazzled by holiday travel that they start to bark at seatmates, United Airlines is offering an all-natural way to relieve stress: dogs.
Through a program called United Paws, the Chicago-based carrier is deploying more than 200 dogs to the airline's seven airport hubs Monday through Wednesday. The specially trained "comfort dogs" will be led around the terminals by handlers so that stressed fliers can pet, scratch and nuzzle the pooches.
In past years, the program has operated at only one or two airports during the holidays. But United plans to expand the effort this year to Los Angeles, Cleveland, Denver, Washington, Houston, Chicago and Newark, N.J.
The 13 dogs assigned to Los Angeles International Airport are coming from the nonprofit group Actors & Others for Animals.
Representatives of United Paws say research shows that five minutes spent with a dog can decrease stress hormones and lower blood pressure.
Throughout the rest of the year, LAX funds a similar program dubbed Pets Unstressing Passengers. Under the PUP program, dogs and their handlers roam the airport every day to spread the dogs' healing powers.
DELTA BUSINESS-CLASS FLIERS TO GET PJS
How can you tell who the business-class travelers are on Delta's long-haul flights?
They're the ones wearing pajamas.
Delta Air Lines has announced that starting in March it will give passengers on its elite business-class section gray cotton sleepwear on flights from Los Angeles to Sydney, Australia, and from L.A. to Shanghai.
The PJs make sense because nonstop flights from Los Angeles to Sydney or L.A. to Shanghai can last up to 15 hours. In the business-class section, known as Delta One, passengers can sleep in lie-flat seats with a white comforter and hypoallergenic, down-alternative pillow.
Changing into the pajamas is not a problem because Delta One passengers get access to extra large onboard bathrooms. The price for such comfort: about $11,000 to $17,000 each way to either Sydney or Shanghai.
(c)2015 Los Angeles Times. Distributed by Tribune Content Agency, LLC.
Photo Via Travis Wise at Flickr