Al Feldstein, Editor Of Mad Magazine, Dies At 88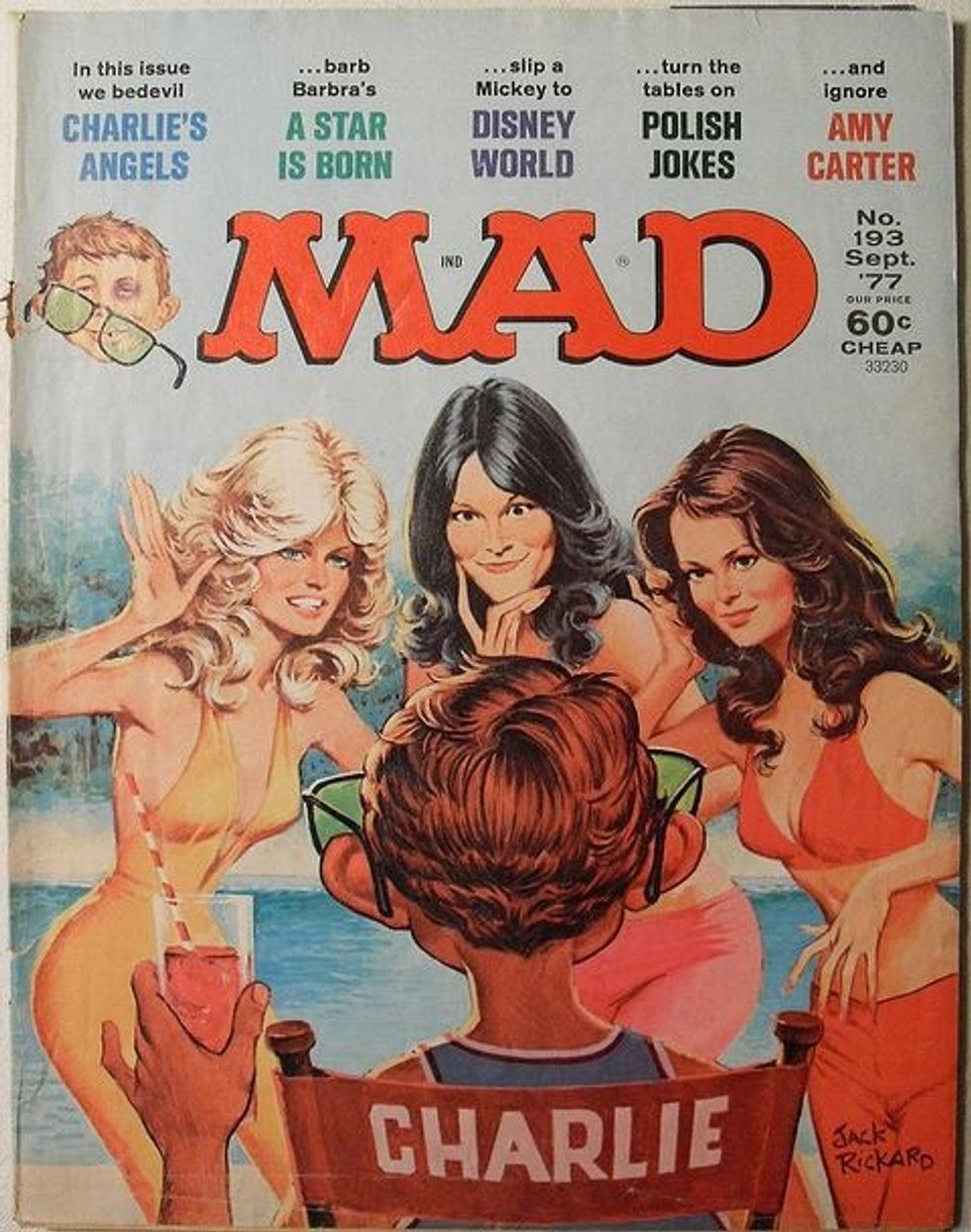 By David Colker, Los Angeles Times
LOS ANGELES — The goofy, cartoon face of Alfred E. Neuman looked out from the cover of Mad magazine for decades in various guises, always with the same message: "What, Me Worry?"
"He looked like a boob, but he had a very interesting philosophy" said Al Feldstein, who as editor built Mad from near-obscurity in the 1950s into a satirical powerhouse. "Meaning no matter how bad things get, if you maintain a sense of humor, you can get through it," Feldstein told the Kansas City Star in 1998.
Under Feldstein, who edited Mad from 1956 to 1984, the magazine skewered presidents, the Cold War, the tobacco industry, Madison Avenue advertising, Hollywood and numerous other targets. And its legacy from that time lives on.
"Basically, everyone who was young between 1955 and 1975 read Mad," comedy writer/producer Bill Oakley said in the book "The Simpsons: An Uncensored, Unauthorized History." "That's where your sense of humor came from."
Feldstein, 88, died Tuesday at home on his ranch near Livingston, Mont., of natural causes, said his wife, Michelle.
Though Mad was the forerunner of current satirical outlets such as The Onion, "The Daily Show" and "Saturday Night Live," Feldstein had long ago left that high-pressure comedy life behind. After retiring from the magazine, which left him well off because he owned a portion of the profits, he moved to Montana, where he painted realistic scenes of wildlife, Native Americans, cowboys and Western landscapes — with no laughs intended.
"I've had a wonderful career, and now I'm trying another one," Feldstein said in a 1997 Denver Post interview. "Thank God I don't have to make a living at it."
Feldstein was not the original editor of Mad and he was far from the wittiest person in the office. But his intense, micromanaging approach to putting out a magazine aimed at young readers and adults was a proven success. When he took over as editor in 1956, circulation hovered around 375,000. When it peaked in 1974, it was more than 2 million.
"He was not a warm and fuzzy guy," said Grant Geissman, whose biography, "Feldstein: The Mad Life and Fantastic Art of Al Feldstein," came out in August. "But he knew how to get the magazine out. It was his commercialization of Mad that made it such an American institution."

Albert Feldstein was born Oct. 24, 1925, in the Flatbush area of Brooklyn, N.Y. His father worked in the dental industry, which did not shield the family when the economy plummeted. "My father made false teeth, Feldstein told the Denver Post in 1997. "Unfortunately, during the Depression, not many people could afford them and my parents lost their home."
The financial situation killed his dream of going to medical school. But a teacher who noticed his love of drawing steered him to the High School for Music and Art in Manhattan, and while still enrolled there, he got a job at a comic book company.
In the 1940s, he began drawing comics for William Gaines, head of EC Comics. They collaborated on creepy publications such as "Tales from the Crypt" and "The Vault of Horror," that were a hit among teenage readers, but were called a scourge to the nation by some politicians and parents. A comic books code that was essentially forced on the industry killed EC's more sensational titles, but Mad — founded in 1952 — was able to continue.
With fake ads for products such as Carry-On cigarettes (in the face of medical reports on smoking), the humor was not always subtle. But that was by design.
"We wrote hard-hitting, very clear and concise, satirical criticism, and that's what the kids dug," Feldstein told the Denver Post. "It wasn't Jonathan Swift, but it reached a large audience."
Feldstein's survivors, in addition to his wife of 25 years, include his stepdaughter Katrina Oppelt, also of Montana; and stepson Mark Feldstein of Tustin.
Photo: Christian Montone via Flickr