Al Gore Sues Al-Jazeera America For Allegedly Withholding $65 Million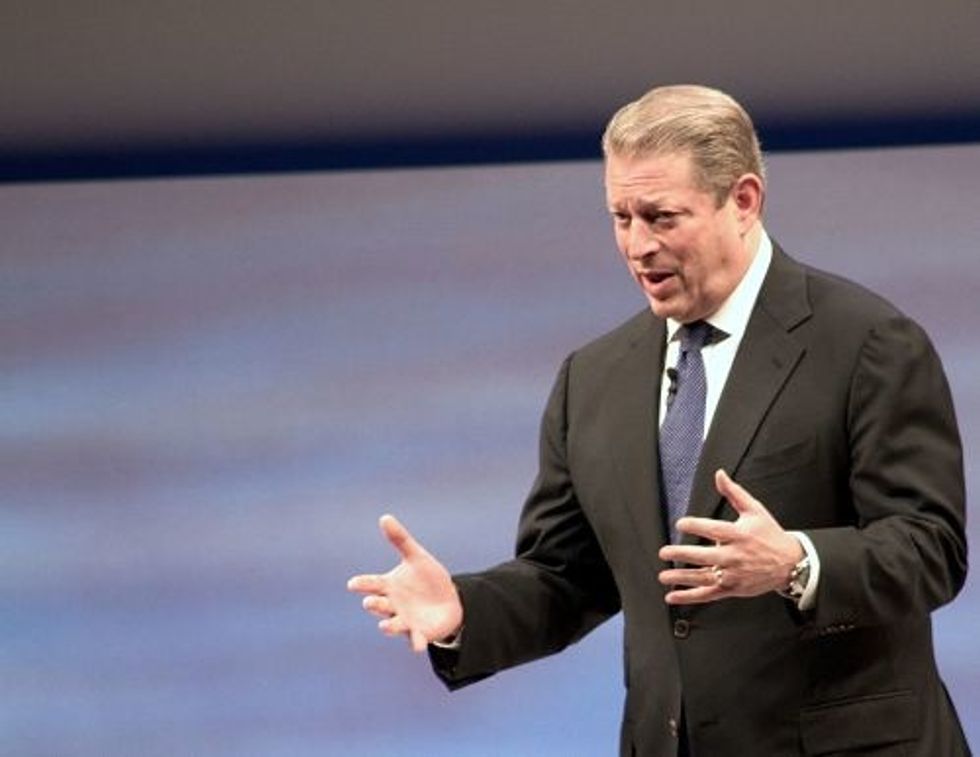 By Saba Hamedy and Meg James, Los Angeles Times
Former Vice President Al Gore has sued Al-Jazeera America, claiming the satellite TV service owned by the Qatari royal family has withheld $65 million of the proceeds from the sale of cable channel Current TV.
Gore and his business partner, Joel Hyatt, founded Current Media a decade ago as a youth-oriented news and pop culture channel. It struggled for traction and in early 2013, the partners sold the channel to Al-Jazeera America Holdings for $500 million. The channel was rebranded as news service Al-Jazeera America.
On Friday, Gore and Hyatt filed a fraud and breach of contract lawsuit against Al-Jazeera America Holdings Inc. in a Delaware court. The suit contends that Al-Jazeera America withheld $65 million, which was held in an escrow account.
The suit was filed on behalf of Gore, Hyatt and other unnamed shareholders of Current Media.
"Al-Jazeera America wants to give itself a discount on the purchase price that was agreed to nearly two years ago," Gore's attorney David Boies said in a statement on Friday.
Following the January 2013 sale of the channel, $85 million of the agreed-upon purchase price was placed in an escrow account until Gore and his partners could satisfy some indemnification obligations, according to a public court filing in Delaware.
Gore and his partner received $20 million of that amount — but $65 million remained in the escrow account.
In late June, Al-Jazeera America submitted five claims against the $65 million. Gore's attorneys said Al-Jazeera was attempting to "manufacture several ways to retain all of the escrow balance for itself in express violation of the merger agreement," according to a statement by one of Gore's lawyers filed in conjunction with the lawsuit.
The escrow period ended July 2, at which time Al-Jazeera was supposed to turn over the funds.
"We are asking the court to order Al-Jazeera America to stop wrongfully withholding the escrow funds that belong to Current's former shareholders," said Boies, the attorney who famously represented Gore in 2000 during the tense recount of the U.S. presidential election.
A representative for Al-Jazeera America said the network's outside counsel was reviewing the lawsuit, and that it might offer comment later.
Gore and Hyatt filed the complaint under seal, apparently at the request of Al-Jazeera America. A copy of the court docket noted that the lawsuit was a "confidential" filing.
Gore and Hyatt said they want the document open to the public and have asked the judge to unseal the filing.
"We do not believe that our complaint should be sealed," Boies said. "We have therefore filed the complaint under seal until the court can resolve this issue. We expect that the court will reject Al-Jazeera America's argument."
Photo via Wikimedia Commons