Al Gore's Warning For Voters Worried About Climate Change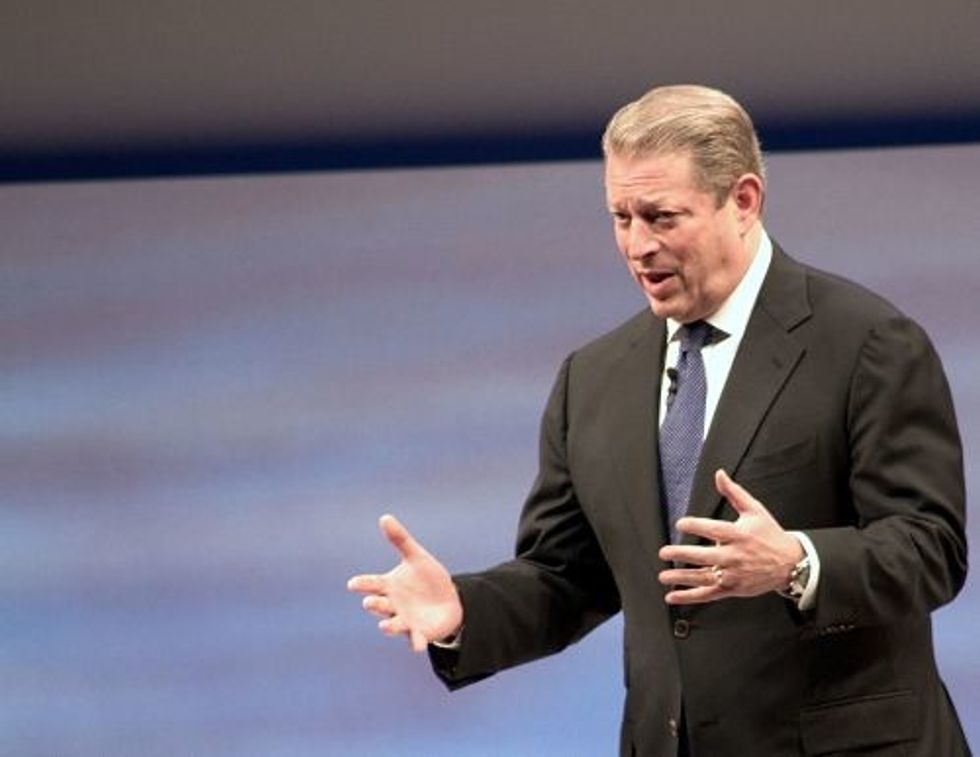 Published with permission from AlterNet
Is Al Gore still bitter about his 2000 election loss to George W. Bush? Or just terrified Trump may win? Gore did not attend the Democratic National Convention in Philadelphia, after remaining silent on his choice for president for much of the primaries. However, in July Gore did tweet:
I am not able to attend this year's Democratic convention, but I will be voting for Hillary Clinton. (1/3)

— Al Gore (@algore) July 25, 2016
As some Sanders supporters jumped ship to vote Green last month, Gore was brought back to the time third-party voting played a large role in electing Bush.
Gore told Think Progress:
"First of all, I understand their feelings and misgivings. But if they are interested in my personal advice, I am voting for Hillary Clinton. I urge everyone else to do the same. I particularly urge anyone who is concerned about the climate crisis, sees it as the kind of priority that I see it as, to look at the sharp contrast between the solar plan that Secretary Clinton has put forward, and her stated commitment to support the Clean Power Plan, and the contrast between what she has said and is proposing with the statements of the Republican nominee, which give me great concern."
Meanwhile, Jill Stein insists that the Democrats are the problem. According to Stein:
"We're really seeing an energy policy under Obama and the Democrats, so-called 'all of the above,' which has really been worse for the environment than under George Bush. It's really created a situation where the U.S. is now the number one producer of fossil fuels around the world. We can't keep using this failed policy of silencing ourselves with politics of fear."
Yet Stein has nearly no chance of winning the presidency—and a vote for her or any third-party candidate is, realistically speaking, a protest vote.
"I would also urge them [voters] to look carefully as I know they have, at the consequences of going in another direction for the third or fourth alternative," Al Gore said. "The harsh reality is that we have two principal choices."
Photo: Wikimedia Commons