Al Shabab Claims Responsibility For Killing 29 In Kenyan Coastal Towns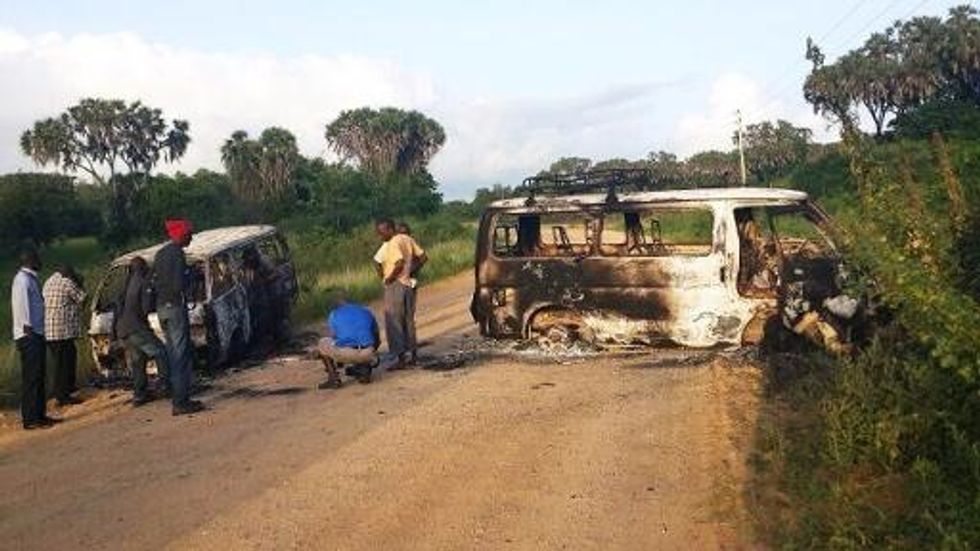 By Robyn Dixon, Los Angeles Times
JOHANNESBURG — Kenya's deputy president, William Ruto, on Sunday gave police and security officials 48 hours to hunt down extremists who killed 29 people in separate attacks on two Kenyan towns near the eastern coast.
The Somali militant group Al Shabab has claimed responsibility for the attacks on the civilians in Hindi and on a police station in nearby Gamba.
The attacks followed assaults last month on the town of Mpeketoni and other villages, in which dozens of people died. Al Shabab also claimed it carried out those attacks, but Kenyan President Uhuru Kenyatta dismissed the claim, and blamed local political networks.
The spate of attacks near the tourist resort of Lamu has sent Kenya's tourist industry into sharp decline and underscored the faltering efforts of security forces to restore security, protect the population, and prevent terror attacks.
The attacks have also deepened religious and ethnic mistrust in a nation still deeply divided after ethnic violence around the disputed 2007 elections.
Several dozen gunmen attacked the Gamba police station late Saturday, shooting a police officer, five non-Muslim prisoners, and three occupants of a truck, before freeing several suspects arrested for last month's attacks, police Deputy Inspector General Grace Kaindi said Sunday.
At around the same time, gunmen attacked Hindi, shooting men and boys indiscriminately and burning a church, houses, and government buildings.
Kaindi said there had been a warning there would be an attack somewhere on the coast but there had been no intelligence about its location. She said Saturday's attacks were carried out not by Al Shabab, but rather a local separatist group, the Muslim Republican Council, which has been campaigning for independence for Kenya's coastal region, angered by government programs in decades past to resettle people from other regions.
"For now we believe the attackers were MRC and it revolves around local issues including politics and land," Kaindi told a news conference.
An MRC leader, Randu Nzai Ruwa, in comments to the Reuters news agency, denied the group was responsible for Saturday's attacks.
A blackboard removed from a school and left by the attackers near a crossroads said the assaults were retaliation for Kenya's military presence in Somalia, where it is part of an African Union force fighting Al Shabab. The scrawled chalk message said the attackers aimed to drive Christians out of Kenya's coastal region.
"You invade Muslim country, and you want to stay in peace," one scrawled message said. Another called on Muslims in the coastal area to rise up and force Christians to leave, while another simply said, "Uhuru down."
Ruto, the deputy president, visited the scenes of both attacks, which took place Saturday night.
"We want to warn those people trying to make Kenya ungovernable that they will not succeed," Ruto said Sunday in the town of Hindi, site of one of the attacks.
"It is impossible in the independent Kenya to have criminals and terrorists coming and killing innocent people," he added. "We have given instructions to security officers to ensure the criminals are brought to book alive or dead."
AFP Photo
Interested in world news? Sign up for our daily email newsletter!