Alaska Governor Quits Re-Election Bid, Endorses Democrat
@FAWFULFAN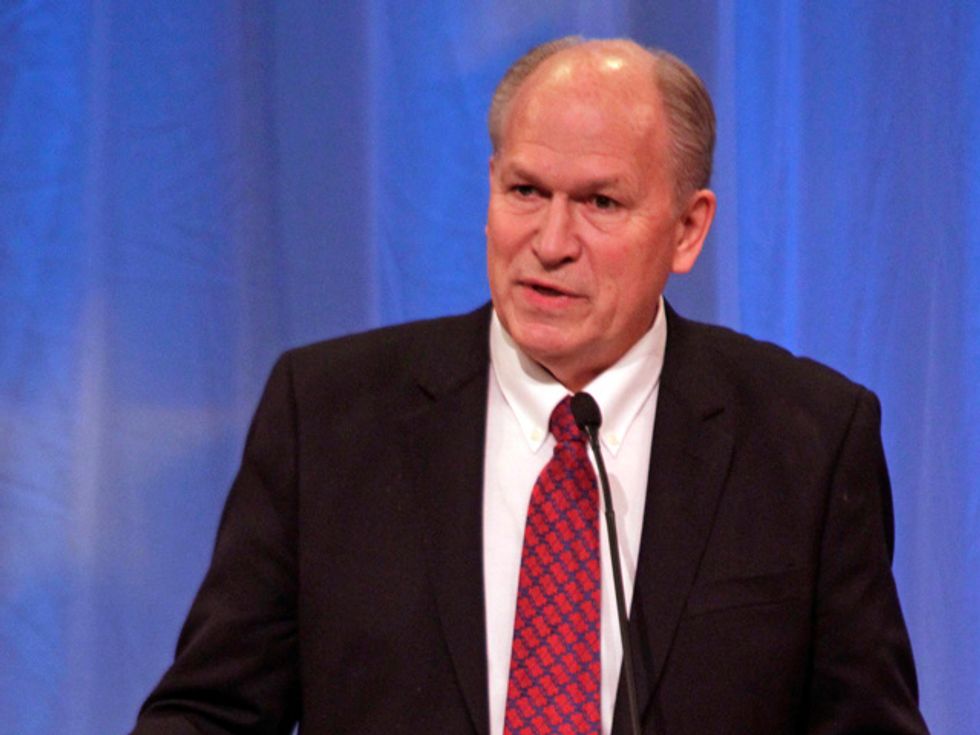 Reprinted with permission from AlterNet.
On Friday, Alaska Gov. Bill Walker announced at the Alaska Federation of Natives Convention that he was suspending his re-election campaign, and endorsing former Democratic Sen. Mark Begich against Republican state Sen. Mike Dunleavy.
"In the time remaining, it has become clear we cannot win a three-way race," said Walker, at the start of a scheduled candidate forum, to enthusiastic applause. "The decision was made that at this point, Begich has the better odds. Alaskans deserve a competitive race and Alaskans deserve a choice other than Mike Dunleavy."
Walker, a former Republican turned independent, was elected in 2014. This year, the race was split three ways after Begich, who lost his Senate re-election bid to Dan Sullivan the same year Walker was elected, threw his hat into the ring, with Dunleavy running as a cut-and-dried Republican.
Walker's exit is a badly-needed ray of hope for Alaska Democrats with only three weeks to go before what was shaping up to be a grim election indeed. Poll after poll showed that with Walker and Begich splitting the Democratic vote, Dunleavy was cruising to a 15-20 point victory. But Walker and Begich both stubbornly stayed in the race, neither wanting to admit to being the spoiler.
In the end, Walker was the obvious choice to take the fall. Aside from Gov. Bruce Rauner in Illinois, Walker is the least popular governor running for re-election this year, with a Morning Consult poll in July giving him a net negative of 24 points. Arguably the final nail in his coffin came this Wednesday, when his running mate, Lt. Gov. Byron Mallott, abruptly resigned over unspecified "inappropriate comments" directed at a woman.
It is too late for Walker to remove himself from the general election ballot. However, any votes cast for him will no longer be counted — and therefore nearly all of his supporters are now likely to throw their vote to Begich.
Matthew Chapman is a video game designer, science fiction author, and political reporter from Austin, TX. Follow him on Twitter @fawfulfan.