Alison Lundergan Grimes Outraises Mitch McConnell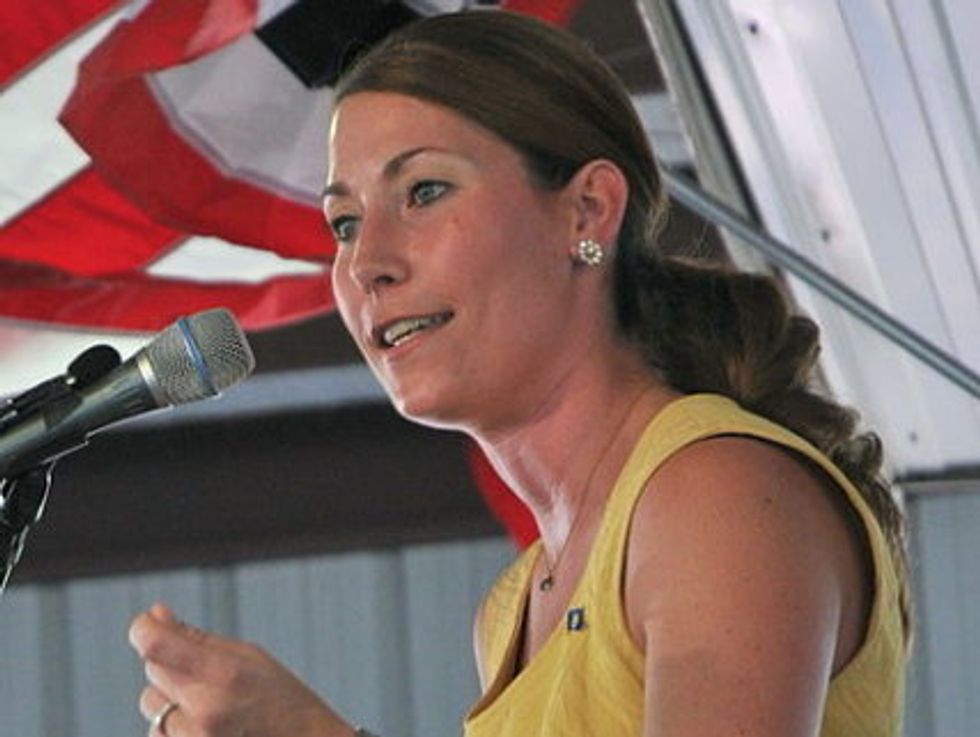 Democrat Alison Lundergan Grimes has outraised Senate Minority Leader Mitch McConnell (R-KY) in her first quarter as a candidate in Kentucky's 2014 U.S. Senate race.
Grimes raised $2.5 million from July through September, outpacing McConnell's $2.3 million haul. The Hillreports that Grimes "received contributions from 13,000 individual donors, more than double the nearly 6,000 that contributed to McConnell." More than 11,000 of the donations to Grimes were for $50 or less.
"The record-breaking showing speaks to the overwhelming grassroots momentum behind Alison's campaign and the fact that people across the political spectrum are tired of Mitch McConnell's out-of-touch, failed leadership," Grimes campaign advisor Jonathan Hurst said in a statement. "Simply put, McConnell is not receiving a passing grade from Kentucky or this nation."
Despite Grimes' strong first quarter, she remains at a significant financial disadvantage to the minority leader. Senator McConnell has about $10 million in cash on hand, left over from previous elections. Still, her fundraising totals are a clear signal that — at least financially — Grimes is a top-tier candidate.
Early polling of the race has suggested that the race begins as a tossup — although McConnell's poll numbers are subject to rapid change due to his position as a leader of the uncertain effort to reopen the government and raise the debt ceiling before the October 17 deadline.
Photo: Patrick Delahanty via Wikimedia Commons