Allegations In LA School Molestation Case Grow; Number Of Victims Could Reach 100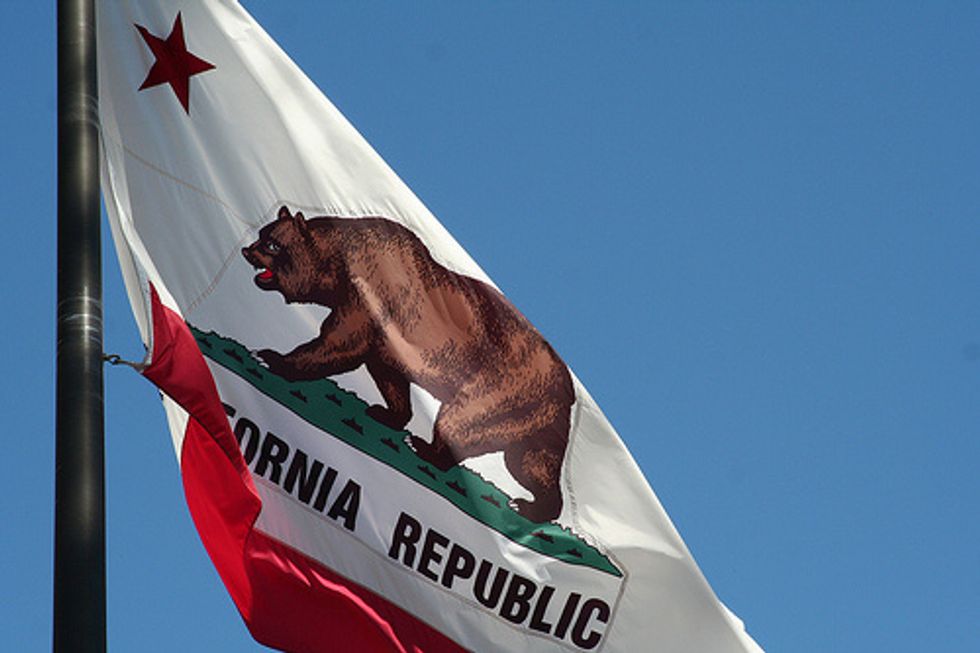 By Howard Blume, Los Angeles Times
LOS ANGELES — Previously undisclosed accusations against former Miramonte Elementary School teacher Mark Berndt reveal a more widespread pattern of alleged abuse, with more than 100 possible victims, including some children who said Berndt molested them, according to court documents.
The new allegations about Berndt are included in a 512-page report based on a two-year inquiry by the L.A. County Sheriff's Department. The report is confidential, but was summarized by Los Angeles County Superior Court Judge John Shepard Wiley in a ruling during a pretrial hearing this week.
These are the first public allegations that the veteran elementary teacher sexually abused students. Wiley indicated that Berndt touched them in a sexual manner and exposed himself. According to the sheriff's report, he also urged students to touch him, Wiley said.
Berndt's attorney Manny Medrano said his client is not guilty of the broader abuse alleged in the sheriff's investigation.
The Miramonte scandal was the biggest child abuse case in the history of the Los Angeles Unified School District. Following Berndt's arrest on lewd conduct charges in 2012, Superintendent John Deasy closed the campus for two days and reopened it with an entirely new faculty and staff. The district already has paid about $30 million in settlements to 63 children and their families along with millions in legal fees and other costs.
Berndt, 63, was accused of spoon-feeding his semen to blindfolded students as part of what he is said to have called a tasting game. The evidence included photos of students apparently engaged in these acts. He pleaded no contest in November to 23 counts of lewd conduct and received a sentence of 25 years. Berndt's plea aborted a criminal trial.
Deputy District Attorney Alison Meyers, who handled the Berndt case, said prosecutors were satisfied with achieving a 25-year prison term, which she said virtually is a life sentence. Although additional allegations emerged after the initial charges, prosecutors focused instead on plea bargain negotiations.
Still, 60 former students and about 40 parents are seeking damages in civil cases; the first trial is scheduled for July.
Plaintiffs' lawyers have been battling L.A. Unified and the Sheriff's Department for access to the law enforcement inquiry and other materials. The litigation prompted another disclosure this week: The school system in 2008 destroyed about 2,000 reports containing abuse allegations.
The documents are copies of the Suspected Child Abuse Report, which describe alleged incidents in which a child may have been harmed. District employees are required to report suspected abuse, and these forms are submitted confidentially to the police or the L.A. County Department of Children and Family Services. From the late 1980s through 2008, employees were asked to provide copies to the district as well, said L.A. Unified spokesman Sean Rossall.
But in 2008, officials determined that state law banned them from possessing these forms because of privacy rules; they ordered them destroyed, Rossall said. He added that essential information should have been fully duplicated within internal district reports.

Plaintiffs' attorneys challenged this explanation.
"This revelation deserves a serious inquiry by an outside agency to get to the facts of how this happened and why the destruction was kept a secret," said attorney John Manly, who represents some of the alleged victims. "LAUSD's unapologetic and transparently ridiculous justification for the shredding is shocking."
In the months after Berndt's arrest, Deasy decried poor past recordkeeping on the part of L.A. Unified and vowed changes. These efforts included requiring administrators to scour old files and assemble the information into a central database. He said no internal reports could be found regarding Berndt.
Police had investigated Berndt in the past but never filed charges.
In the civil case, L.A. Unified is liable for damages if it could have or should have known about abuse.
The reports were collected by the district's Child Abuse Prevention Office, which shut down in 2002 when its director retired. The purpose of that office was staff awareness training, not investigation, Rossall said. The office used the reports to compile data for the county. The reports covered all forms of mistreatment, not just sexual misconduct. On the Sheriff's Department documents, Wiley ruled that he would hand over substantial portions to attorneys suing L.A. Unified. The Sheriff's Department indicated that it would not challenge the release of the reports.
Such investigations typically are confidential to protect children and witnesses. The ruling allows children and families not involved in the lawsuits to request that their identities remain confidential. Wiley said he would honor their wishes because "the main purpose of this ruling is to protect children. … They, and their parents, have a constitutional privacy right to decide whether to involve themselves in this case," he wrote.
The judge reached a different conclusion regarding adult witnesses outside of affected families. Their names will be provided to attorneys. Wiley's summary included the most specific details released about the Berndt investigation.
"Berndt touched students in many ways, ranging from highly assaulting" their genitals and breasts "to other contacts with less obviously abusive implications," Wiley wrote in the summary of the sheriff's findings. "Berndt exposed his genitalia to students and others, by sitting in short shorts without underwear and spreading his legs in front of students."
Wiley said the sheriff's investigation found that Berndt induced children to touch his genitalia in addition to his arms and legs.
Photo: Amy The Nurse via Flickr